Gene Simmons Discussed Drug Use with Scott Weiland, Layne Staley
By Andrew Magnotta
January 26, 2018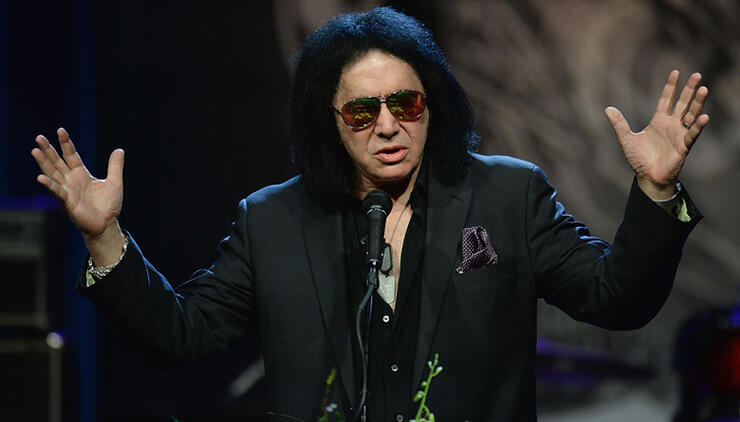 Gene Simmons say he candidly discussed drug use with former Alice in Chains frontman Layne Staley and former Stone Temple Pilots frontman Scott Weiland.
Both singers later died from overdoses.
The KISS bassist and noted teetotaler has publicly railed against rock and roll's obsession with drug use over the years, and claims to have never used drugs or alcohol himself.
In a recent interview with WRIF 101.1 FM Detroit, Simmons recalled urging Weiland to clean up his act in 1996 before KISS's reunion tour.
"I met Weiland at a club and I said to him, 'Look, you've gotta be straight, cut it out with all the heroin and the crap, respect the fans, get up on stage, do a great show, it's all yours," Simmons said. "We'll support you, but I want you clean on stage.'"
Simmons said Weiland did what so many addicts do; he said all the right things "and then he died" in 2015 from a heroin overdose.
The outspoken Simmons said he had a similar conversation with Staley, who died from a heroin overdose in 2002.
"I said, 'Layne, here they are, they're fans, they're lined up, it's all yours. Just go out there and do great.'
"'Gene, I have been straight, I straightened up,'" Simmons recalled Staley telling him. "And then he died."
Simmons says he's had the same conversation with many other friends and musicians. He says, if there's one thing he's learned, it's that an addict can't truly beat his addiction; it's a never-ending battle and "every day it's gonna be a decision."
Simmons isn't well-known for being particularly understanding when it comes to the struggles people with addiction and mental illness face.
It was only a few years ago that the bassist said addicts are "losers" and specifically referred to Prince as "pathetic" for reportedly getting addicted to the painkillers that eventually killed him.
Simmons later apologized for the remark saying he has "a long history of getting very angry at what drugs do to the families/friends of the addicts."
Simmons is writing a new book, 27, he says is "about all the sadness with these people who killed themselves."
He has said in the past the reason he never tried drugs is because of his mother, who is a Holocaust survivor.
As an only child, Simmons asks himself, in light of his mother's suffering, "What right do I have to torture her and make her unhappy? No, that's never gonna happen."
Photo: Getty Images
Chat About Gene Simmons Discussed Drug Use with Scott Weiland, Layne Staley