Korn's Jonathan Davis Releases New Solo Music Video For "What It Is"
By Sam Valorose
January 26, 2018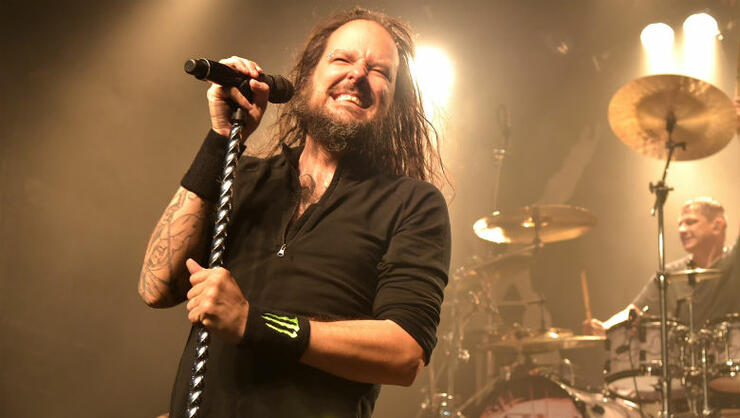 Korn frontman Jonathan Davis has released the first track on his upcoming solo album with the music video for "What It Is." He's been working on the album since 2008 and this is the first glimpse how his first solo outing will differ from his work with Korn. His haunting vocals meld perfectly with the melancholy piano on the track which will be featured on the soundtrack to a new film called American Satan, out January 26.
Davis has been carefully crafting the album and contributed guitar, keys, and other instruments to the album. The tracks were mostly recorded live, a big departure from Korn's usual recording method. "It took 10 years, and I'm so glad this project is finally out. It is something that is very close to me and I'm excited for the world to finally hear it," Davis said. "This time, I'm pulling something out of the audience. I've bared my soul for so f***ing long, I thought it'd be really cool to pull listeners in a different direction for once."
"I'm taking them out of that dark place and into somewhere that's spiritual, positive, and makes them really think," Davis added. "It's just art. I've changed lives with KORN, but I wanted to open minds with this s**t."
Jonathan Davis's solo album will be released on Sumerian Records.
Watch the video for "What It Is" below:
Chat About Korn's Jonathan Davis Releases New Solo Music Video For "What It Is"