Influential Black Musicians
Black History Month is here. Though the history of black icons should be honored and celebrated all year around, this specific month is the designated time to learn and teach as much as you possibly can about the greats who've paved the way for present and future icons to follow. Take a look at some most-deserving black musicians who've contributed to the culture and the world here.
Kanye West
Photo: Getty Images for iHeartRadio
Kanye West is always one to speak his mind, and speak it loud he does. Never forget when the boisterous rapper made waves when he declared that "George Bush hates black people" after Hurricane Katrina. Yeezy, who does support Black Lives Matter, recently made headlines for meeting with President Donald Trump -- we can only hope it was to give the man an earful on the importance of diversity and equal rights in this country.
JAY-Z
Photo: Getty Images for iHeartRadio
Jay Z has long been outspoken in his music about struggles facing black people, and Hova -- easily one of the most prominent rappers in the game for the past two decades -- has also used his voice politically, speaking out on #BlackLivesMatter, becoming actual best friends with former POTUS Barack Obama, and proudly supporting Hillary Clinton in the face of Donald Trump.
Alicia Keys
Photo: Getty Images
Alicia Keys is so much more than "just" a singer-songwriter-pianist. The multi-hyphenate serves inspiration to others on the daily, whether it is through her role as a coach on "The Voice," her decision to go makeup-free for an entire year and challenge beauty norms in society, or by using her voice to speak up about serious issues facing the black community. She has also participated in life-changing PSAs, including the powerful "23 Ways You Could Be Killed If You Are Black in America."
Janet Jackson
Photo: Getty Images
Kid sister of the King of Pop, Janet Jackson made a name for herself in her own right in the '80s and '90s, becoming one of the most prominent pop stars of the decades. She has since become a gay icon and an extremely supportive ally of the LGBTQ community.
Bob Marley
Photo: Getty Images
Bob Marley might have been before our time, but the Jamaican singer/songwriter made his stamp on the world. In fact, he was the very first international superstar to emerge from the so-called Third World.
Chaka Khan
Photo: Getty Images
10-time Grammy Award winner Chaka Khan is just as involved with activism as she is with her music career. The iconic star is particularly involved in her Chaka Khan Foundation, which "educates, inspires and empowers children in our community to achieve their full potential," the website states, noting that they strive to "give children who are at risk, either through poverty or health issues like autism, the ability to achieve their dreams and give back to the community."
Kendrick Lamar
Photo: Getty Images
K. Dot is another MC who deserves some respect to be put on his name. His critically-acclaimed album To Pimp A Butterfly was one of the first four hip hop albums to be archived into Harvard's library recently. If this isn't proof that he's an influential part of the culture, we don't know what is.
Usher
Photo: Getty Images
Usher is one of the most iconic R&B artists of all-time, perhaps best known for hits like "Confessions," "Yeah," and literally anything that shows off his slick dance moves and even smoother voice. But Usher got real as hell in the music video for his song "Chains," addressing racial injustice in a big, bold way. "The reality is that racial bigotry diminishes the lives of too many people in our country," he told Rap-Up about the video. "We have to come together as a country to solve these problems, and this is one way I can contribute."
Ne-Yo
Photo: Getty Images
Ne-Yo came into prominence with his sexy, sultry voice -- one perfectly made for smooth jams and R&B love songs. He later extended those talents to the stage, performing as the Tin Man in the live version of "The Wiz." But he is also very involved in his charity, The Compound Foundation, which seeks to "enhance the well-being of youth growing up in foster care and group homes," the website states.
J. Cole
Photo: Getty Images
Cole is one of the biggest rappers of our generations. The bars he spits makes you dream big, and he's not close to being done anytime soon. Cole's music has been a monumental game-changer in rap and hip hop culture. He sells millions of albums -- with no features -- and proves to young kids that anything is possible with drive and persistence.
Prince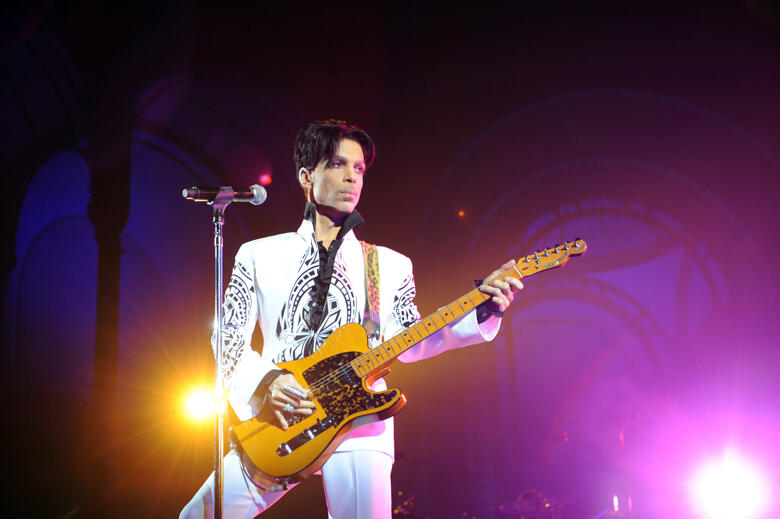 Photo: Getty Images
How can we not talk about the late, great Prince? It's been a less than a year since his unfortunate passing, but the Purple Wonder changed the music landscape with his string of hits, fashion and boundary breaking concepts.
Diana Ross
Photo: Getty Images
Wanna talk about the Beyonce before Beyonce? Well, Diana Ross was first introduced to the world as part of the trio The Supremes, before she embarked on her own solo career and made it possible for future African American R&B acts to obtain their own mainstream success.
The Supremes
Photo: Getty Images
Before there was the Spice Girls, TLC or Destiny's Child, there was The Supremes and each and every one of those bandmates owes their career to the way the trio dominated the scene in the 1960s.
Erykah Badu
Photo: Getty Images
There's a reason why Erykah Badu is often regarded as the Queen of Neo-Soul. Badu is more than just an entertainer. In fact, the 45-year-old singer also served as an activist in her hometown of South Dallas and set up her own foundation called Beautiful Love Incorporated Non Profit Development to help provide development for inner-city youth.
B.B. King
Photo: Getty Images
He was once a disc jockey in Memphis before finding his sweet scot as a blues and R&B guitarist.
Billie Holiday
Photo: Getty Images
This icon was another pivotal figure in jazz music and black music history. Often called "Lady Luck," Billie changed the way phrasing and tempo were sang. Her career spanned over 30 years, and she was well-respected in music from beginning to end -- and afterward today.
Tina Turner
Photo: Getty Images
Not only is Tina turner one of the world's best-selling artists, but the music staple is living proof that you can perseverance and dedication can turn absolutely anything around -- personal or professional. Turns on "River Deep - Mountain High."
Puff Daddy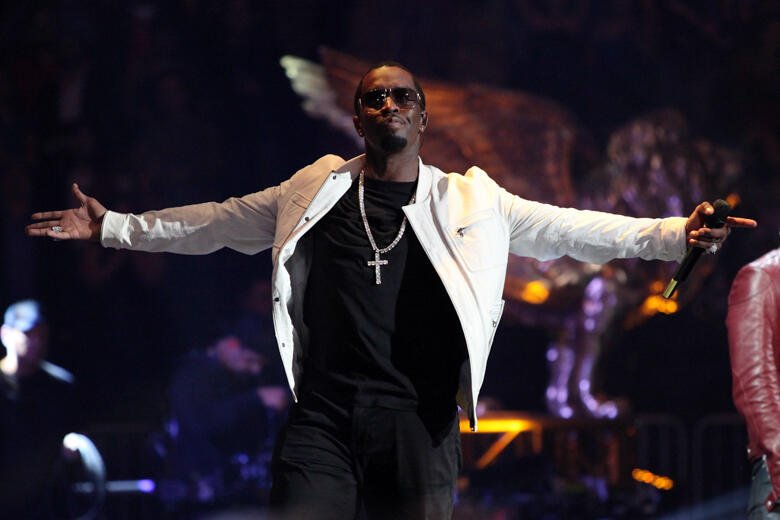 Photo: Getty Images
There have been many incarnations of Diddy: He's been Puffy, Puff Daddy, P. Diddy, and just Diddy. But no matter the nickname, the actor-rapper-producer has always had his heart in the right place: Supporting important causes like the Breast Cancer Research Foundation, Children's Hope Foundation, and more.
Notorious B.I.G.
Photo: Getty Images
Biggie Smalls was the face of east coast gangsta rap and left the world too soon when he was shot and killed in March 1997. Nonetheless, his bars and accompanying catalogue will forever be part of hip-hop culture.
Snoop Dogg
Photo: Getty Images
Snoop Dogg is a rap legend. After being discovered by Dr. Dre, the MC went on to make a name for himself through music, movies, endorsement deals and, most recently, a joint VH1 cooking show with Martha Stewart.
Aaliyah
Photo: Getty Images
R&B lost an angel too soon when Aaliyah passed away from a plane crash in 2001. To make matters more devastating, it was right at the point in her career when her star was shining brighter than ever. Nonetheless, we still have a handful of movies and hits to forever remember her legacy. She was one in a million, indeed.
James Brown
Photo: Getty Images
Does the James Brown's legacy even need any explaining. After all, this gospel-turned dynamic show-stopper is regarded as the Godfather of Soul.
Jimi Hendrix
Photo: Getty Images
Jimi is known as one of the best, if not the best, and most influential electric guitarist in popular music. The Rock & Roll Hall of Fame describes him as "arguably the greatest instrumentalist in the history of rock music."
Scott Joplin
Photo: Wikimedia Commons
Scott has been named the "King of Ragtime Writers" for his ragtime compositions. Throughout his career, Scott wrote 44 original ragtime pieces, one ragtime ballet, and two operas. One of his songs, "Maple Leaf Rag," is ragtime's most influential hit.
Wynton Marsalis
Photo: Getty Images
When it comes to the trumpet, Wynton Marsalis has been acknowledged and celebrated for his impact within both the jazz and classical music genres.
Nat King Cole
Photo: Getty Images
You can't talk about Jazz without mentioning Nathaniel Adams Coles. He's known for his smooth baritone voice and piano skills. Nat is also one of the first African-Americans to host a national television variety program. His show was called "The Nat King Cole Show."
Jennifer Hudson
Photo: Getty Images
JHud went from "American Idol" to winning a damn Oscar. The Grammy Award-winning singer scooped up an Academy Award for her portrayal of Effie in 2008's Dreamgirls -- particularly for her truly show-stopping rendition of "And I Am Telling You I Am Not Going." Her on-screen portrayal of her celebrating her blackness, both in Dreamgirls and the film Black Nativity, is part of what makes JHud such an inspiration.
John Legend
Photo: Getty Images
John Legend chose his stage name right: He really is a legend. The singer-songwriter (and husband of Chrissy Teigen) is just two awards away from scoring an EGOT. But his perfection exists so much more beyond his musical ability. His Oscar-winning song, "Glory," couldn't be more relevant in today's world, and he is often one to speak out on racial injustice in this country.
will.i.am
Photo: Getty Images
In addition to his role in the Black Eyed Peas, will.i.am serves as one of the most sought-after producers in the music industry -- working with everyone from Britney Spears to He's also the founder of the i.am.angel Foundation, which seeks to "transform lives through education, inspiration, and opportunity," according to its website.
Nicki Minaj
Photo: Getty Images
Nicki Minaj owns everything about herself, and she is not here to take anyone's crap. One particularly woke moment for Nicki was when she schooled Taylor Swift on intersectional feminism after Taylor inserted herself in Nicki's rant about the lack of diversity in the 2015 MTV VMAs.
Buddy Guy
Photo: Getty Images
Buddy is a blues singer and guitarist. He's also in the 30th spot of Rolling Stones' "Top 100 Greatest Guitarists of All Time."
Queen Latifah
Photo: Getty Images
Triple threats are hard to come by, but Queen Latifah definitely serves as one of the most multi-faceted of our generation. With more than three decades in the game, this former raptress has covered the world of acting, music and daytime television.
Aretha Franklin
Photo: Getty Images
You don't need to question the talent and persistence behind the Queen of Soul. Aretha Franklin has delivered plenty of hits that will forever last until the end of time. "Respect" anyone?
Common
Photo: Getty Images
Common is much more than a rapper. He's also an actor, supporter of PETA and the founder of his very own non-profit called Common Ground Foundation. It seeks to empower underprivileged youth through educational and creative development programs.
Stevie Wonder
Photo: Getty Images
Speaking of music legends, we can't talk about African American pioneers without mentioning the one and only Stevie Wonder. He does it all. He sings. He writes. He produces and you already know he's a multi-instrumentalist. Back in 2013, Wonder was ranked the No. 6 artist on Billboard's Hot 100 All-Time Artists chart.
Nina Simone
Photo: Getty Images
Nina Simone is so much more than just her discography. Sure, she crooned to the tunes of jazz, blues and folk music, but this powerhouse implemented the Civil Rights movement's mission statement into her music and became a go-to figure for political activism during the time.
Lauryn Hill
Photo: Getty Images
It is absolutely outstanding to see the movement that Lauryn Hill created with the release of her one and only solo album, The Miseducation of Lauryn Hill, in 1998. In fact, the LP spawned five Grammy wins, including Best New Artist, Best R&B Song and Best Female R&B Vocal Performance.
Beyoncé
Photo: Getty Images
From the visual to the audio, Lemonade -- Queen Bey's magnum opus -- was a clear celebration of her blackness and the was all about the importance of empowering black women. You hear it on "Formation" ("I like my baby hair with baby hair and afros / I like my negro nose and Jackson Five nostrils") and you see it in the visual component of the record (her HBO documentary). Beyoncé is easily the biggest artist of the past decade, and it is inspirational as hell to see her use her voice for such important matters.
Janelle Monae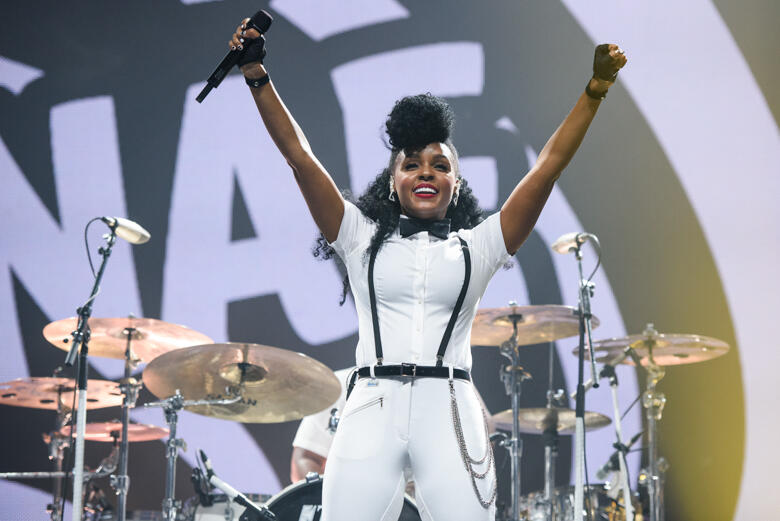 Photo: Getty Images
Singer-actress Janelle Monae discusses what it is like to be a black woman in America today. Speaking about the Oscar-nominated Hidden Figures, in which she stars as a NASA worker in the '50s, she said: "This film reminds us that we have been through harder, more difficult times. And we got through it back then, during segregation. And we can get through it now."
Sarah Vaughan
Photo: Getty Images
Music critic Scott Yanow once described her as having "one of the most wondrous voices of the 20th century." In 1989, The National Endowment for the Arts gave her its highest honor in jazz, the NEA Jazz Masters Award.
Ray Charles
Photo: Getty Images
Ray was an American singer, songwriter, musician, and composer. He was also known as "The Genius." Though he was blind from age seven, he still changed American music forever. He's credit for pioneering soul music in the 1950s by combining genres like blues, rhythm and blues, and gospel.
Chuck Berry
Photo: Getty Images
Charles Edward Anderson "Chuck" Berry pioneered rock and roll music, plain and simple. He mixed rhythm and blues elements into his rock and roll music, which showed the similar beginning sounds both of the two genres had.
John Coltrane
Photo: Getty Images
John is one of the most significant saxophonists in music history. He also pioneered the use of modes in jazz. This would later give birth to free jazz.
Ma Rainey
Photo: Getty Images
Born Gertrude Malissa Nix Pridgett, Ma is known as the "Mother of the Blues." She's also one of the first African American professional blues singers and one of the earliest generation of blues singers to ever record music.
2Pac
Photo: Getty Images
We can't speak about the Notorious B.I.G. without talking about Pac. This hip-hop legend remains a staple amongst the rap scene. Not only was he a rapper and poet, but he was able to transition into the world of acting.
Marvin Gaye
Photo: Getty Images
This pioneer in music helped create the sound of Motown. He was a singer, songwriter and producer who gave the label its foundation to thrive in the 1960s. His voice is known for being "one of the greatest" of all time.
Patti Labelle
Photo: Getty Images
Born Patricia Louise Holt-Edwards, Patti is also known as the "Godmother of Soul." Moreover, she's on Rolling Stones' list of 100 Greatest Singers.
Thelonious Monk
Photo: Getty Images
Hands down, Thelonious Monk is one of the great jazz musicians to have ever lived. This legend is also one of the founders of modern jazz and bebop. Thank him for birthing such a powerful genre of music that changed the game forever.
Louis Armstrong
Photo: Getty Images
With his songs like "Star Dust," "La Via En Rose," "What a Wonderful World" and more; this talent is also known as for being one of the most influential musicians in jazz history. He was, without a doubt, a musical virtuoso.
Duke Ellington
Photo: Getty Images
Throughout his 50 plus year career, Duke created over 2000 compositions. So, of course, he's considered one of the leading jazz figures in the 20th century. But, that's not all. Duke is called one of the most prolific performers of his time, too.
Bessie Smith
Photo: Getty Images
This jazz and blues singer was ahead of her time. Bessie was born in the year 1894, and later signed a record deal with Columbia Records in 1923. With hits such as "Downhearted Blues," the star became one of the highest paid black entertainers of her time.
Michael Jackson
Photo: Getty Images
One word that tells us how much of a legend MJ is? Thriller. The late entertainer sixth studio album was and still is the best-selling album of all time with over 100 million copies sold worldwide. So, yes. MJ is the definition of a GOAT.
John Lee Hooker
Photo: Getty Images
If it wasn't for John, there would be no Beatles. This icon in blues greatly influenced the UK group and their music. Not only did he sing, but he was also an amazing guitarist. He was a talent that was loved, respected, and honored for his dynamic work.
Fats Waller
Photo: Getty Images
Some of the pianist's biggest songs were "Ain't Misbehavin'" and "Honeysuckle Rose." His work was so pioneering that he's credited for also laying the foundation for modern jazz.
Ella Fitzgerald
Photo: Getty Images
This icon has a few nicknames. She's called the Queen of Jazz, First Lady of Song, and Lady Ella. Ella would become the biggest jazz artist for many decades.
Charlie Parker
Photo: Getty Images
Charlie was a jazz saxophonist who invented the musical genre of bop or bebop, along with Dizzy Gillespie. He's definitely going down in music and black history.
Quincy Jones
Photo: Getty Images
Having worked with the likes of Frank Sinatra, Michael Jackson, Celine Dion, Aretha Franklin and more; Quincy has been a producer and composer for some of the greats in the music industry. There's no one that has ever done what he's accomplished.
Whitney Houston
Photo: Getty Images
Whitney has one of the most -- if not, the most -- iconic, powerful voices of our time. If that's not prove that she's a legend, maybe the fact that she's the most awarded female artist of all time will make you understand. She was also one of the biggest pop star's in the world having sold 170-200 million records sold worldwide in her career. Did we mention that her debut album is still the best-selling album ever released by a female? Yeah, Whitney is historic, no doubt.
Dizzy Gillespie
Photo: Getty Images
This jazz trumpeter and composer was the co-founder of bebop, along with Charlie Parker. Some of his most successful compositions include "Oop Bob Sh' Bam," "Groovin' High," "Salt Peanuts" and "A Night in Tunisia."
Mahalia Jackson
Photo: Getty Images
Mahalia isn't called the "Queen of Gospel" for no reason. Born in 1911, the vocal powerhouse would soon overcome trials and tribulations to become one of the most revered musical acts in American music history.
Jennifer Holliday
Photo: Getty Images
Here's a name you've probably seen in the press lately, but we won't talk about the whole Trump fiasco. Holliday owned the Broadway scene in the early '80s, before making her transition into mainstream music and eventually a pair of Grammy Awards for her performance of "And I Am Telling You I'm Not Going" from Dreamgirls and Gospel-focused "Come Sunday."
Smokey Robinson
Photo: Getty Images
Marvin Gaye was an icon in his own right, but Smokey Robinson had something to do with his success as one of Gaye's songwriters. Known as the "King of Motown," this icon founded the R&B act The Miracles and had 37 Top 40 hits to back up their hype. He was even inducted into the Rock and Roll Hall of Fame in 1987.
New Edition
Photo: Getty Images
When it comes to boy bands, there's absolutely no way to not talk about New Edition. Formed in 1978, this group offered up some of the most memorable R&B songs in recent time, including "Cool It Now" and "Can You Stand the Rain."
The Temptations
Photo: Getty Images
Oh, and talking about groups, The Temptations were a staple act for Motown Records during the 1960s and 1970s. They offered choreography, harmonies and a fashion sense that helped pave the way for R&B and soul music.
Muddy Waters
Photo: Getty Images
Often referred to as the Father of Modern Chicago Blues, Muddy Waters was a huge influencer within the blues genre. He even helped Chuck Berry snag his very first record contract.
Anita Baker
Photo: Getty Images
You haven't heard vocals until you've listened to Anita Baker. This singer/songwriter is now retired from the business, but her credentials don't lie. She has five platinum albums, one gold LP and eight Grammy Awards.
Etta James
Photo: Getty Images
Etta was a "jackie" of all trades. She sang blues, R&B, soul, rock and roll, jazz and gospel, and moved many with her incredible voice. Two of her biggest hits were "I'd Rather Go Blind" and "At Last."
Deborah Cox
Photo: Getty Images
Deborah's voice is like no other. The power in her vocals commands nothing short of attention, respect and awe. Often being compared to the late Whitney Houston, Deborah's voice is deserves to be honored.
Luther Vandross
Photo: Getty Images
After serving as background singer for the like of Judy Collins, Chaka Khan, Bette Midler, Diana Ross, David Bowie, Janet Jackson, Barbra Streisand, Ben E. King; Luther stepped into the spotlight and changed music forever. His voice is, easily, one of the most recognizable voices in history, as no one has ever become close to his beautifully smooth, yet strong sound.
Sade
Photo: Getty Images
Sade is one of the most loved singers in music. Her music has touched many deeply and she's gotten many accolades because of her work. The Sunday Times called her the most successful solo British female artist in history, in 2010. Plus, Sade was in the 30th spot on VH1's "100 Greatest Women In Music," in 2012.
Lionel Richie
Photo: Getty Images
Lionel is one of the world's top-selling recording artists thanks to selling over 100 million albums worldwide. He got his start in the industry as a member of the Commodores and his career only grew when he went solo in 1982. In 2016, Lionel was bestowed the Songwriters Hall of Fame's highest honor, the Johnny Mercer Award. His talent is like no other!
Teddy Riley
Photo: Getty Images
The music legend is credited for creating New Jack Swing, a music genre that was most popular from the late 1980s to early 1990s that combines elements of hip hop, dance-pop and R&B. Teddy also worked with fellow greats like Michael Jackson, Bobby Brown, Doug E. Fresh, Keith Sweat, Heavy D., Usher, Jane Child and SO much more. He also founded legendary R&B groups Guy and Blackstreet. Riley is the greatest. No diggity, no doubt.