REPORT: Lauren Jauregui Signs Solo Deal With Columbia Records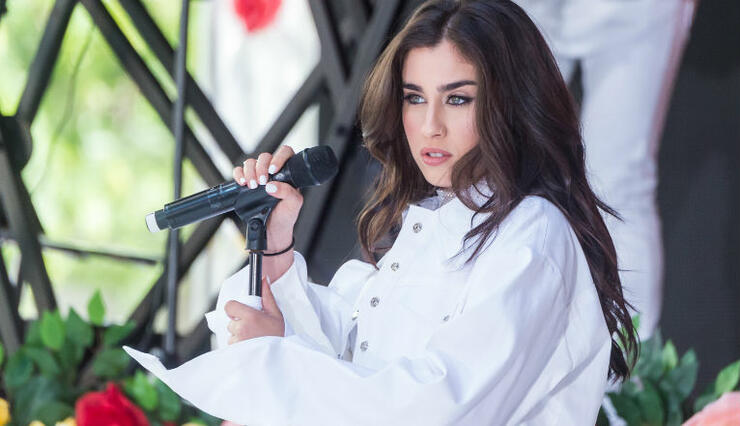 Even though they've all dipped their toes in the solo pond, Fifth Harmony's Lauren Jauregui is reportedly making her moves a little more official by signing a solo deal with Columbia Records, as per a recent article from Billboard.
In a new report, which chronicled Billboard reporters at various Grammy afterparties, the outlet overheard that Jauregui is moving to Columbia from Epic to release a solo LP during their time at Sony's party at the Whitney. Mention of the nugget has since been removed from the article. Nonetheless, Lauren's side hustle has been a slow and steady, with collaborations alongside Marian Hill and Steve Aoki in the last two years.
No word on whether or not Fifth Harmony will release a third studio effort, but fans also recently noticed that fellow members Dinah Jane and Ally Brooke have removed mentions of 5H from their bios on both their Twitter and Instagram accounts.
Late last year, Lauren took to Twitter to defend the bond between her 5H sisters after a tabloid reported some messy behavior during the filming of their appearance on Jimmy Kimmel Live! "We did three things in one day after flying in from Costa Rica to rehearse...people are wild. We were chillin that day tho I wonder who these 'backstage insiders' were," the 5H singer tweeted in response to the report.
Chat About REPORT: Lauren Jauregui Signs Solo Deal With Columbia Records