Kelly Clarkson Had The Perfect Response To Grammy Prez's 'Step Up' Remark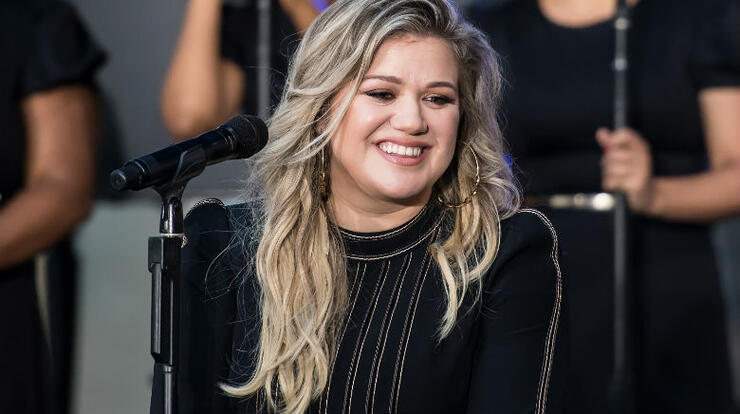 It's been days since Grammy President Neil Portnow caused outrage when he told Variety that females should "step up" if they want to be "part of the [music] industry." However, Kelly Clarkson just got word of the tone-deaf remark and took to Twitter to sound off on the comment, and her clapback was laced with the perfect amount of humor.
On Wednesday morning (January 31), the original American Idol took a bold stance on Portnow's comment, which he has since apologized for. "A confused soul said women need 2 'step up' their A-game if they wanna start winning & u know what I'm not even mad at ignorance," the 35-year-old told her 12.3 million Twitter followers. "I'm just gonna kindly point u n the direction of my A-game album I recently dropped #MeaningOfLife #UrWelcome I Jenna Dewan'd that sh*t y'all #stepup."
Previously, the offensive suggestion prompted plenty of reactions from the likes of P!NK, Katy Perry, Halsey and more, especially after the 60th annual ceremony was intended to highlight gender equality.
"Women in music don't need to 'step up' — women have been stepping since the beginning of time," the pop star wrote in the note. "Stepping up, and also steppin aside. Women OWNED music this year. They've been KILLING IT. And every year before this. When we celebrate and honor the talent and [accomplishments] of women, and how much women STEP UP every year, against all odds, we show the next generation of women and girls and boys and men what it means to be equal, and what it looks like to be fair."
Perry decided to back P!NK's sentiments, calling her a "power woman leading by example" and suggesting that they revive VH1 Divas Live. Meanwhile, Halsey chimed in on the scandal calling Neil's comments "absurd," while Charli XCX was a little more aggressive with her approach. "Woman are making AMAZING music right now," she tweeted. "WTF is this dude talking about?"
On Tuesday morning, Portnow attempted damage control over the remark. "Sunday night, I was asked a question about the lack of female artist representation in certain categories of this year's Grammy Awards," he said in a statement. "Regrettably, I used two words, 'step up' that, when taken out of context, do not convey my beliefs and the point I was trying to make."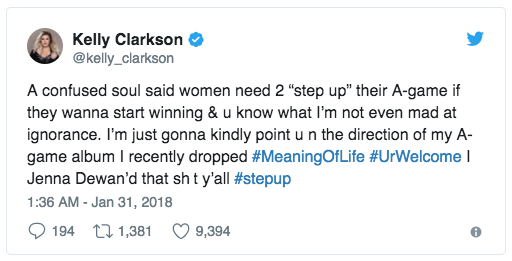 Chat About Kelly Clarkson Had The Perfect Response To Grammy Prez's 'Step Up' Remark