How Iggy Azalea Gets Personal on 'Savior' & Teases New Album
By Nicole Mastrogiannis
February 2, 2018
It is a new year, and finally, new music from Iggy Azalea is upon us. The Australian rapper released her new single "Savior," featuring Quavo, and it's the first taste of her upcoming album, Surviving the Summer.
Aside from singles like "Switch" (featuring Anitta) and "Mo Bounce" released last year, it's been a while since we've heard from Iggy. She released her debut album The New Classic in 2014, and the reissue of the record, Reclassified, the same year. And while the 27-year-old went through a rough time trying to roll out her sophomore LP, her second album is coming this year, and is launching with its first single "Savior."
Having experienced changes on both a professional and personal level within the last few years, Iggy tells iHeartRadio she is feeling a mix of emotions about releasing new music. She explains, "I feel like people are being really supportive lately, more than I'm used to, and sometimes when things are going so good, I get worried that I'll think they're going to go too good, and then I'll disappoint myself. So, I'm scared to get too excited, but I feel excited. But I feel nervous." She adds, "It's just been so long since I've put out music that I have a bowl of mixed emotions. But mainly I think I'm very anxious, but happy."
On how "Savior" is personal for Iggy
"This song, 'Savior,' is a pretty personal song to me -- more personal than I think my fans would be used to hearing from me. Because usually I'll do a collaboration that's more fun and upbeat, and the kind of thing you can run to in the gym. And this is still something you can have fun to, but I wrote it at a really heavy period in my life where I'd had a lot of changes that had happened overnight. I'd had a big break up, and my career wasn't going well, and I sort of found myself in this space where everything that I was used to, just my day to day routine, had abruptly stopped. And I just didn't know how to get my life back together, or what my life looked like with all of these changes, and how to get a routine going again, and just how to get my happiness back and feeling normal. So that was the space that I was in when I wrote this song. It's a hard one to put out there, I think, because sometimes it takes me back to that place, which was so heavy. But it also makes me really happy when I hear it because I figured it out for myself, and I'm so happy now that when I do hear it, I'm like 'Whoa that was really dark.' And you know what? I managed to figure it out and I'm in a really good place now. So I feel a sense of pride when I hear it, knowing that I was in that space and I came here, but it's also a heavy one to admit to people when you always want to keep a smile on your face. Like actually, yes. I did feel this sad, or this stuck, or this stagnant, or depressed. And it's hard to be vulnerable, but I hope I can connect with my fans through having more emotional honesty in this record."
Iggy has a knack for connecting with her fans, not only through her music, but on social media as well -- whether it's answering fans' questions directly, or expressing her love of chicken nuggets (which, same), there is no denying she's an open book with all the Azaleans out there. "If you have any questions about chicken nuggets, I'm your girl," she explains.
How "Savior" sets up the rest of Surviving the Summer
"Savior" is only the first taste of Surviving the Summer. And as Iggy describes it, the song is "day one of summer," tying into the album's title and sets up the rest of what's to come from the remainder of the record. She explains:
"I think it's a really good first single just because it's been such a long time since people have heard from me. So it's good to just kind of come out and say hey, this is what I've been doing for the last couple of years. This is how I've been feeling and this shows growth. And you can expect just more honesty from me and my records. I still have the fun ups and downs and stuff, but the point of my record, as a whole, is the turbulence that you go through in summer when you've just experienced a big break up. And it's a lot of highs, and it's a lot of burn outs. My record is that sort of juxtaposition. So it's good to start out with, just initially. For me, this record, 'Savior,' kind of sets the scene of like 'Okay. This is day one. This is where I was at.' And then moving along from there, this is what happened to me and what I went through. So this is sort of like ground zero, this record, when it comes to what I went through in my summer for this record."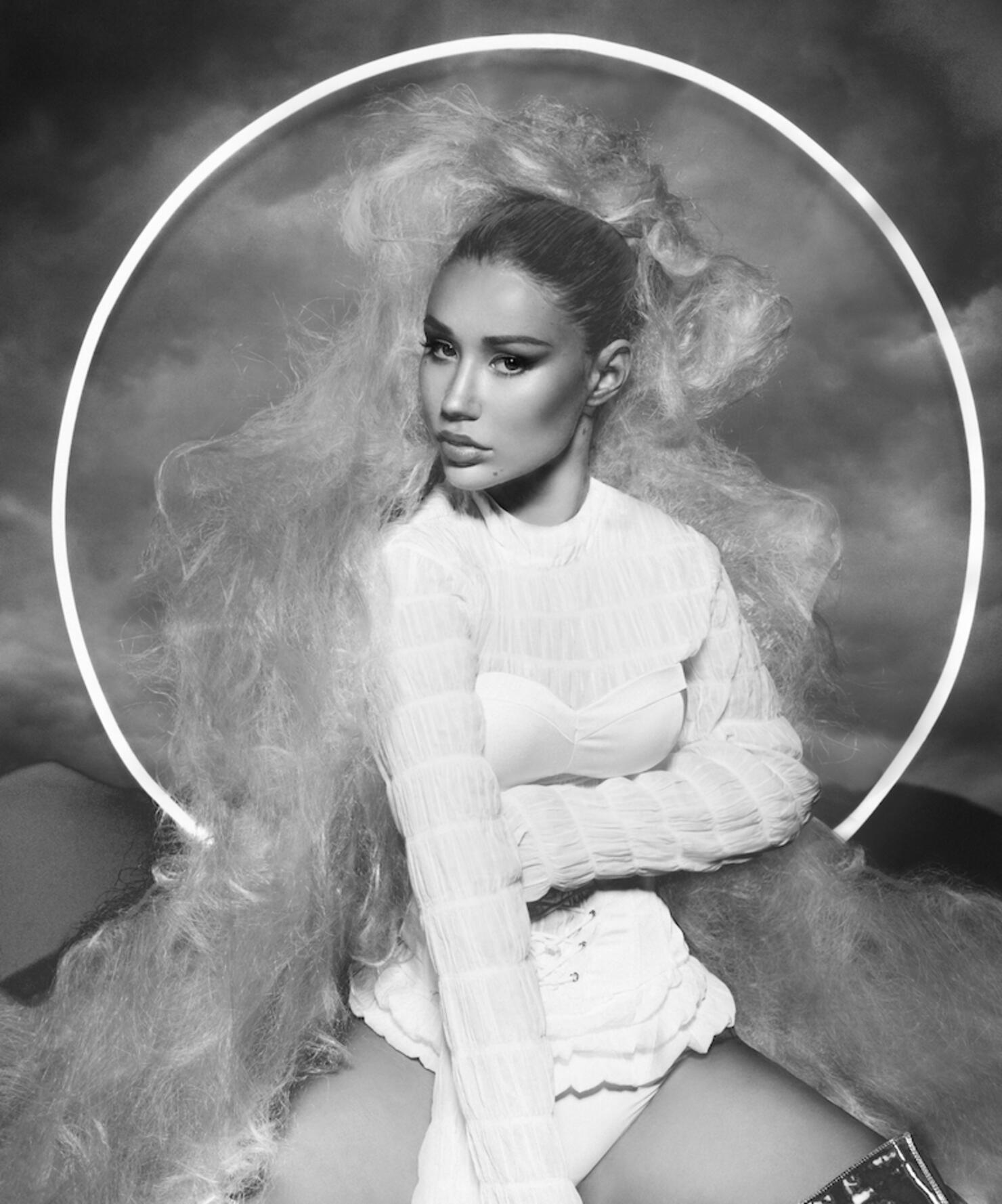 On what to expect from Surviving the Summer
"It takes a while to get your routine back. I think when you lose something overnight, and it took me all summer, but I still had fun. I figured it out. So there were vacations, and there were parties on yachts, and there were barbecues with friends and all that good stuff. So it's not like a completely melancholy record, but I think it has those moments where you can go out with your friends, and you're really enjoying yourself, and thinking 'How could I ever truly be depressed when I have all my friends and I have all this great stuff?' And then there are those moments too when you come home after all that and then there's this almost abrupt feeling of emptiness. And you're like 'Whoa. Actually I'm still not over this thing and I still feel this sadness.' So it's kind of that up and down rollercoaster of extreme fun and then, 'I still feel this extreme loss. I'm not okay.' It goes up and down like that. And I want to do that in my single choices and things as we roll out that too, because I just really want people to understand the journey. I think it's something that we all go through. More so in summer than winter, just because everybody looks so hot in summer. Such a fun month. And I feel like when it gets cold, everybody wants to cuddle and watch Netflix together and you find your boo."