Paul Simon Clarifies Future, Announces Farewell Tour
By Andrew Magnotta
February 5, 2018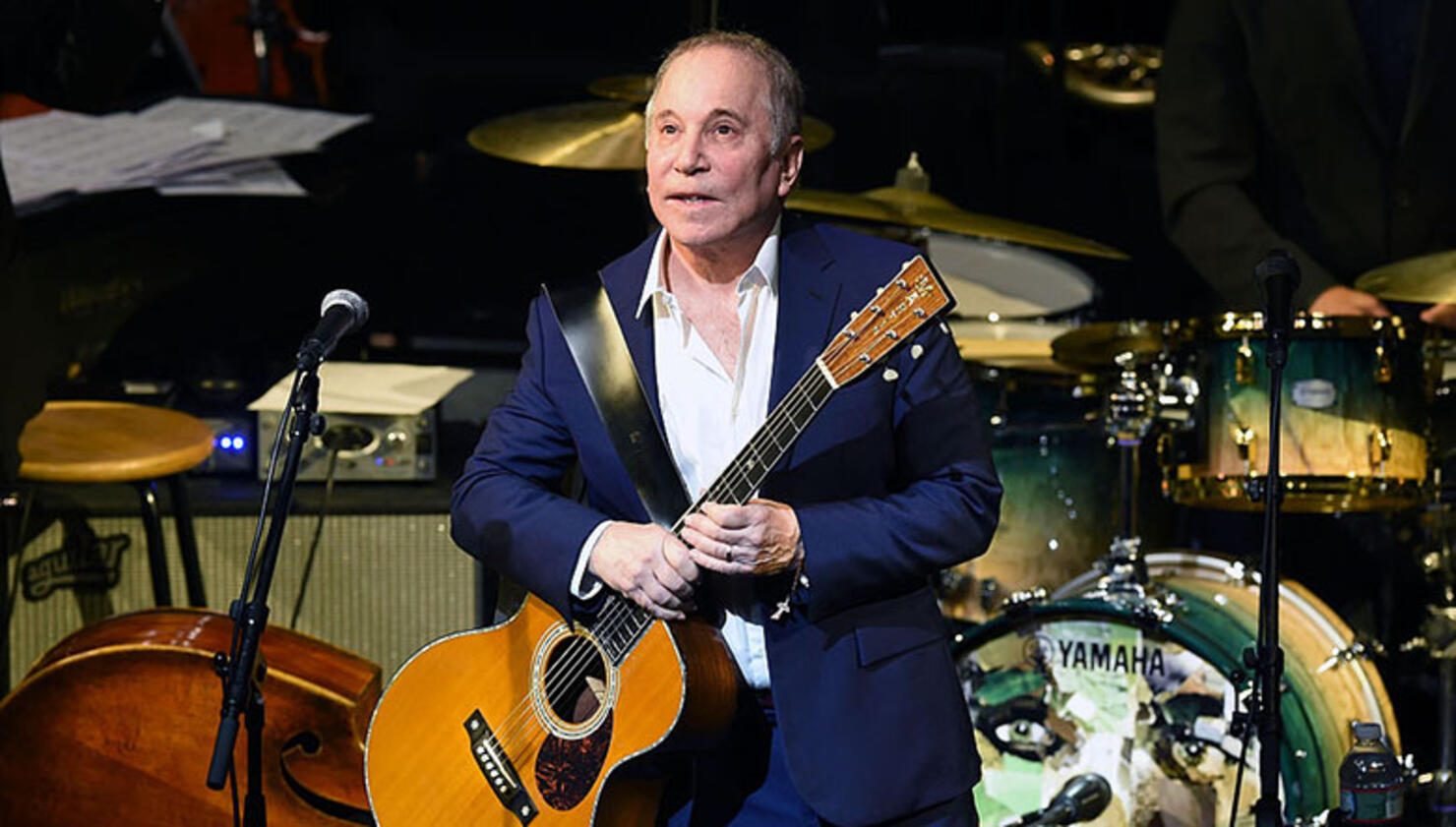 Paul Simon has confirmed the rumors that he is planning to retire from the stage this year.
Last week, Simon announced a "Farewell Performance" at London's Hyde Park on July 15 with James Taylor and Bonnie Raitt. Today, Simon has announced a tour, which he says will be his last.
"I've often wondered what it would feel like to reach the point where I'd consider bringing my performing career to a natural end," Simon said in a statement released via his website. "Now I know: it feels a little unsettling, a touch exhilarating, and something of a relief."
Simon clarified that he's not losing any of his physical ability to perform—he can still sing and play—but his ambition to travel is waning, especially since the death of his longtime lead guitarist Vincent N'guini, who passed away in December.
"I love making music, my voice is still strong, and my band is a tight, extraordinary group of gifted musicians," Simon said. "I think about music constantly."
But N'guini's death put things into perspective, he adds.
"His loss is not the only reason I've decided to stop touring, but it is a contributing factor. Mostly, though, I feel the travel and time away from my wife and family takes a toll that detracts from the joy of playing. I'd like to leave with a big Thank You to the many folks around the world who've come out to watch me play over the last 50 years."
The singer anticipates he'll perform occasionally for charity in his retirement, emphasizing his continuing dedication to environmental causes.
"Once again, I am very grateful for a fulfilling career and, of course, most of all to the audiences who heard something in my music that touched their hearts," he concluded.
See Simon's North American tour dates below. Get more information here.
Paul Simon North American Farewell Tour
MAY 16, 2018 —Vancouver, BC; Rogers Arena
MAY 18, 2018 — Seattle, WA; Key Arena
MAY 19, 2018 — Portland, OR; MODA Center
MAY 22, 2018 — Los Angeles, CA; Hollywood Bowl
MAY 23, 2018 — Los Angeles, CA; Hollywood Bowl
MAY 25, 2018 — Oakland, CA; Oracle Arena
MAY 27, 2018 — Las Vegas, NV; MGM Grand Garden Arena
MAY 30, 2018 — Denver, CO; Fiddler's Green
JUNE 01, 2018 — Dallas, TX; American Airlines Arena
JUNE 02, 2018 — Houston, TX; Toyota Center
JUNE 04, 2018 — Austin, TX; Frank Erwin Center
JUNE 06, 2018 — Chicago, IL; United Center
JUNE 08, 2018 — St. Paul, MN; Xcel Energy Center
JUNE 10, 2018 — Detroit, MI; DTE Energy Center
JUNE 12, 2018 — Toronto, ON; Air Canada Centre
JUNE 13, 2018 — Montreal, QC; Bell Centre
JUNE 15, 2018 — Boston, MA; TD Garden
JUNE 16, 2018 — Philadelphia, PA; Wells Fargo Center
JUNE 19, 2018 — Greensboro, NC; Greensboro Coliseum
JUNE 20, 2018 — Nashville, TN; Bridgestone Arena
Photo: Getty Images