Foo Fighters Ban Almond Milk, Leg Warmers, Bad Photos of Ryan Seacrest
By Andrew Magnotta
February 6, 2018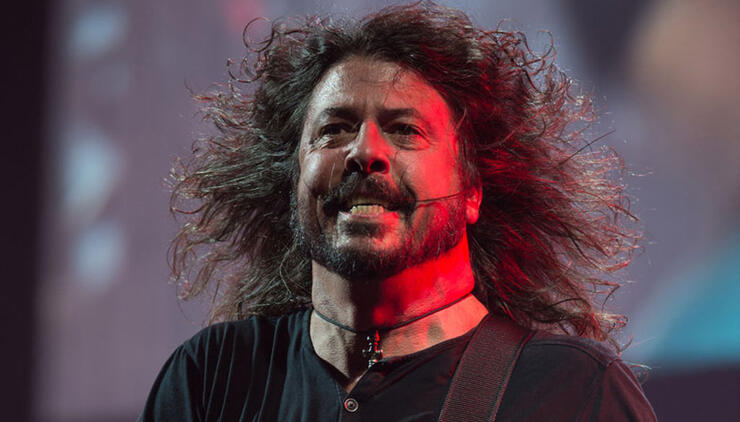 The Foo Fighters are banning a number of ultra-specific items on their new tour, according to the band's contract.
Upon entering venues, fans will be asked to turn over their weapons and glass containers, of course. But the band is also requesting security pat down guests for pencils that aren't No. 2, issues of Cream magazine that do not mention Ted Nugent, derogatory press clippings about Shania Twain.
But the band doesn't stop there!
Fans better not even think of bringing leg warmers, almond milk or "unflattering photos" of Ryan Seacrest.
God help you if you dare besmirch Ryan Seacrest or Shania Twain at a Foo Fighters show!
And in case you're still wondering, yes, the more bizarre banned items are part of a continuing series of jokes Foos frontman Dave Grohl and tour manager Gus Brandt have slapped atop the band's tour contract rider.
On the Foos' 2015 North American tour, the group banned Frisbees, copies of Boys Life magazine, 'uncured' meats, weapons that "may have been used on the show Vikings," selfie sticks, drones and wallet chains.
In 2011, Brandy designed the band's tour rider to look like a 52-page children's activity book, complete with a "Catering DON'TS Word Hunt"; a page that asks caterers to circle what does and DOES NOT belong on a salad; instructions on how to make ice cubes; and of course a list of prohibited items, including light sabers, fireworks, garden gnomes, tridents, waist packs, backpacks, laser pens and pro audio/video recording equipment.
The Foo Fighters' World Tour begins later this month in South America. It will make its way to North America by April, starting in Texas.
Get all the tour dates here.
Photo: Getty Images
Chat About Foo Fighters Ban Almond Milk, Leg Warmers, Bad Photos of Ryan Seacrest