HBO's Game of Thrones Producers to Write New Star Wars Series of Films
By Andrew Magnotta
February 6, 2018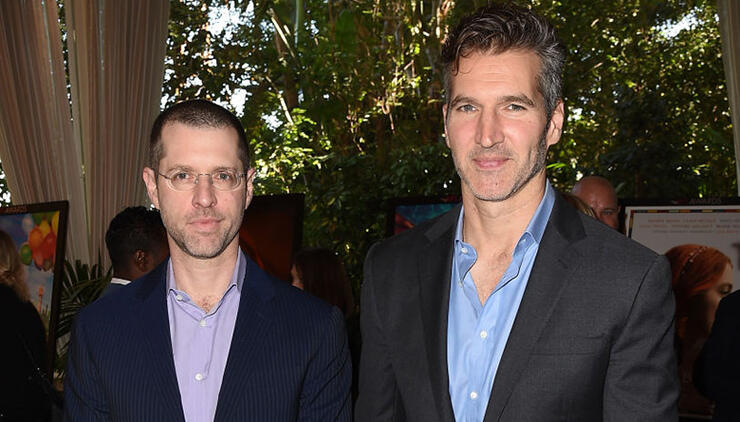 D.B. Weiss and David Benioff took a niche fantasy series and made it a global phenomenon with HBO's Game of Thrones.
Now the pair is slated to tackle one of the biggest fantasy franchises of all time: Star Wars.
The new films will be separate from the Star Wars' "Skywalker saga," which began with the franchise's first film in 1977, and the other recently-announced trilogy being developed by Star Wars: The Last Jedi writer/director Rian Johnson.
"David and Dan are some of the best storytellers working today," said Kathleen Kennedy, president of Lucasfilm in a release via StarWars.com. "Their command of complex characters, depth of story and richness of mythology will break new ground and boldly push Star Wars in ways I find incredibly exciting."
Indeed Weiss and Benioff have been lauded for their handling of novelist George R.R. Martin's expansive Game of Thrones universe...and also for their lack of sugar-coating the most brutal aspects of the series' medieval warfare.
No release dates have been set for the new films, and Benioff and Weiss are presumably going to be busy for quite a while producing the eighth and final season of Game of Thrones.
In the meantime, Star Wars fans are getting excited over the upcoming Solo: A Star Wars Story, which focuses on the back story of one of the franchise's most beloved characters, Han Solo.
The film is slated for a May 25 release.
Photo: Getty Images
Chat About HBO's Game of Thrones Producers to Write New Star Wars Series of Films