Mom Sees Red Mark On Toddler, Realizes Day Care Waxed Her Eyebrows
By Dave Basner
October 5, 2019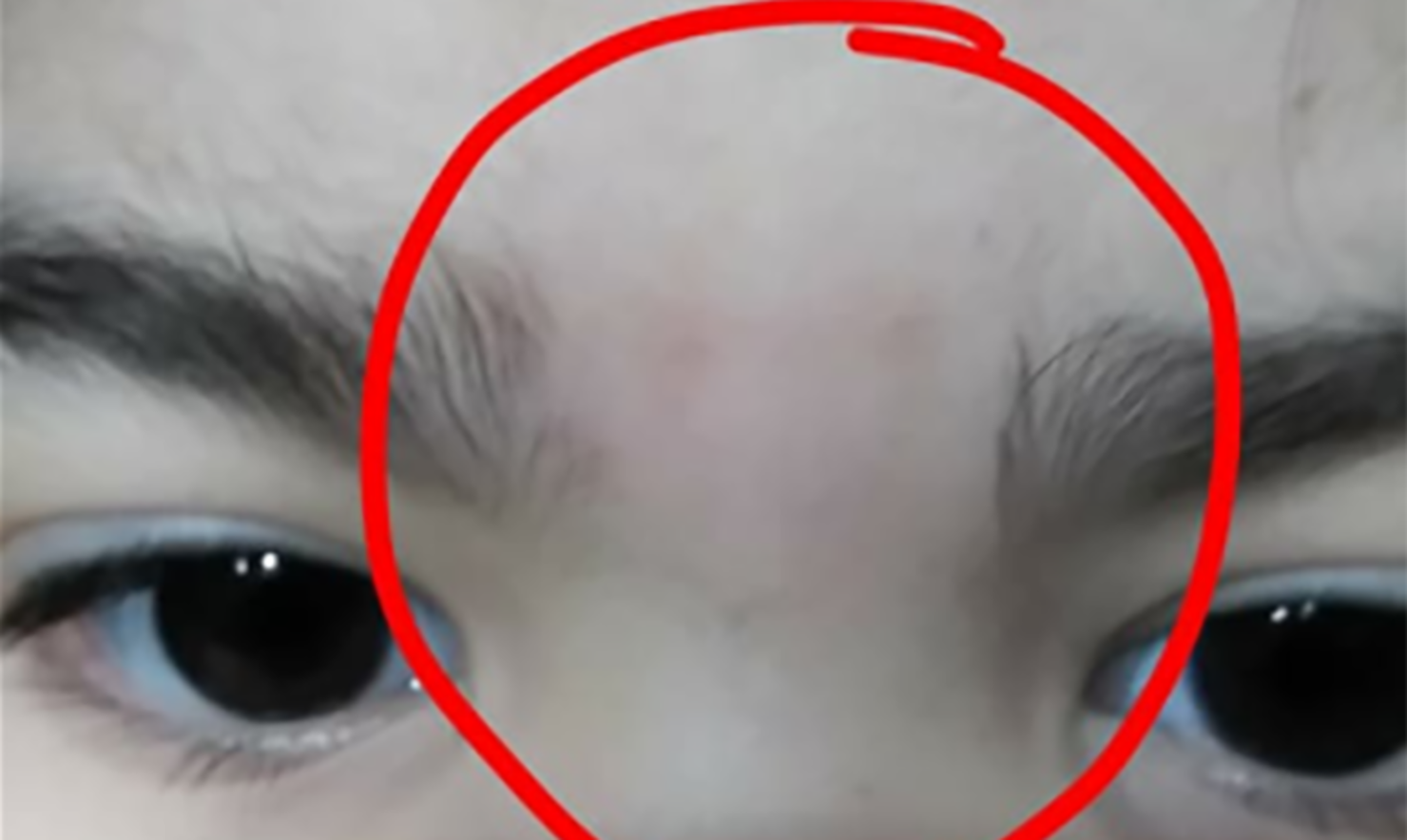 When Alyssa Salgado picked her 2-year-old daughter up from a Washington State daycare, she noticed a mark on the girl's forehead. She thought it was a scratch but after a closer look, she saw that the girl was missing some hair from the unibrow she was born with. It was then that Alyssa realized the daycare staff had waxed her child's eyebrows.  
Furious, she posted about the incident on Facebook writing, "I am a mother. Nothing like this should ever happen and they had no right to touch my daughter at all."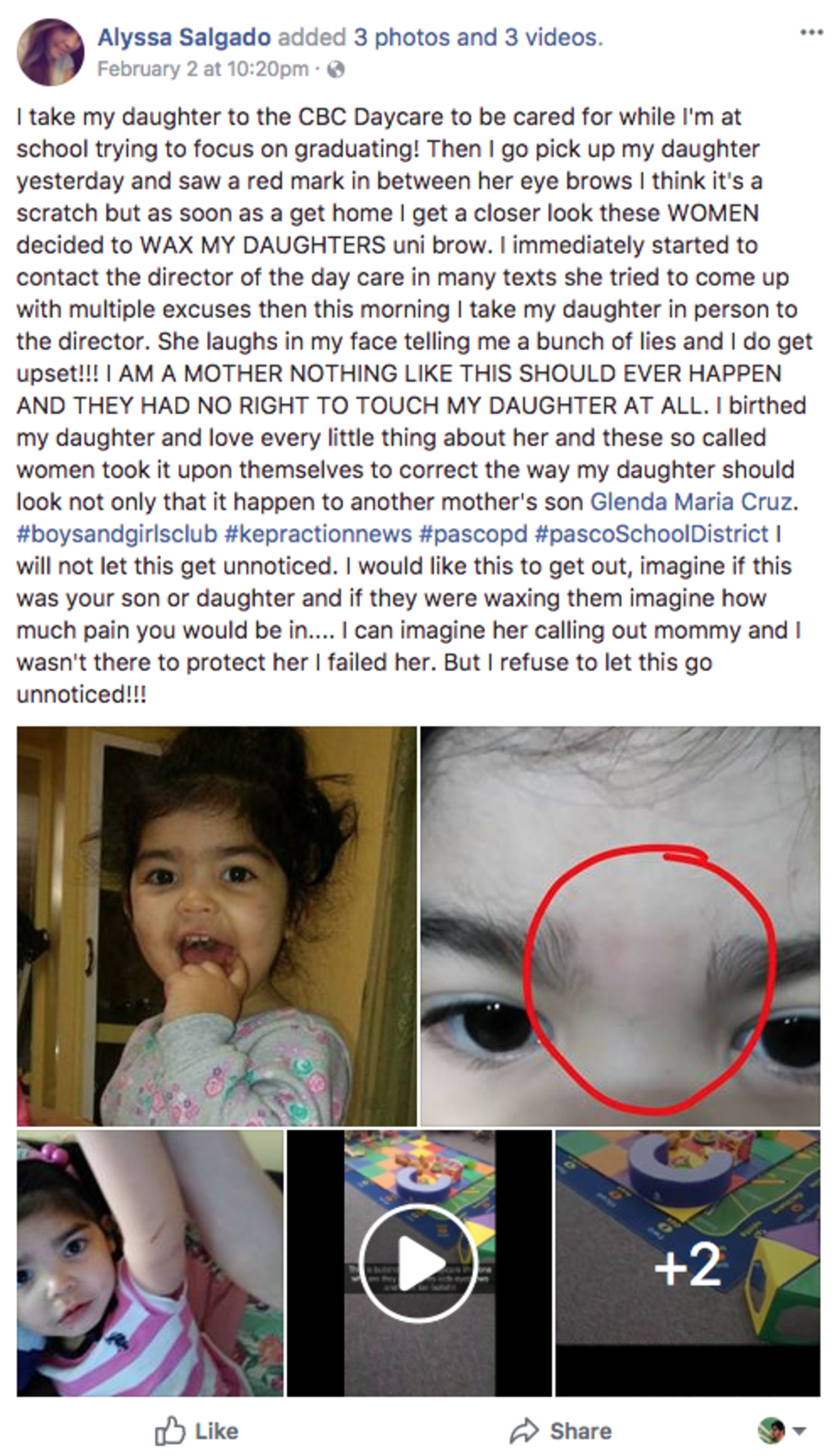 When Alyssa confronted the daycare's director, she says the woman responded by making excuses then laughed in Alyssa's face and told her lies. 
According to KREM, Alyssa isn't the only mother accusing the daycare of waxing their child. Glenda Maria Cruz also claims her son's unibrow was waxed that same day. She said, "I tried to touch his face. He doesn't let me touch his face. He says, 'No, No, stop,' and it hurts me because that's my baby." 
Alyssa explained why she is so heartbroken, writing, "I can imagine her calling out 'Mommy' and I wasn't there to protect her I failed her. But I refuse to let this go unnoticed!" 
It definitely hasn't gone unnoticed. The Boys and Girls Club of Benton and Franklin Counties, which runs the daycare, is investigating the complaints. 
Meanwhile, both mothers have taken their children out of the daycare and filed police reports. The Washington State Department of Early Learning is also investigating the incident.