Avenged Sevenfold's Zacky Vengeance: Heavy Metal Is Due For a Revival
By Sam Valorose
February 8, 2018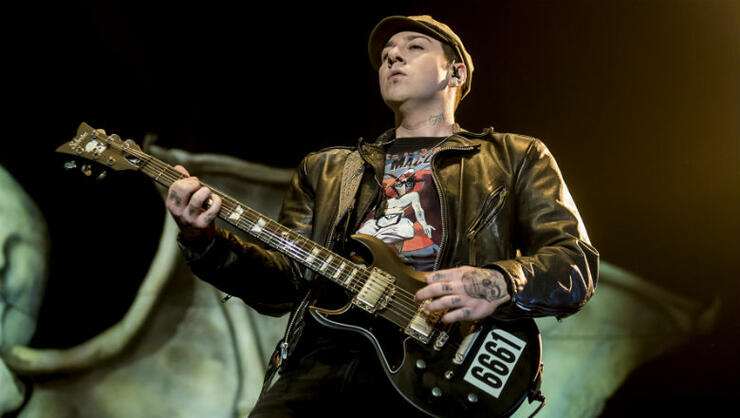 Avenged Sevenfold guitarist Zacky Vengeance believes heavy metal is overdue for a revival and that there will be a resurgence in the mainstream for the genre. Speaking to the Omaha World-Herald, Vengeance also spoke about the lack of metal bands that would be able to play big arenas and headline tours.
"I think it's due for a revival," he said. "It's gonna take the right bands. Metal and rock fans are definitely there. They love it. They live for it," he continued.
He also noted the lack of younger bands not being able to sell out arenas, saying "Metallica is selling out arenas. We're selling out arenas. When a young and upcoming band like a new System of a Down or new Rage Against The Machine comes, people take note of it."
Vengeance put the onus on radio programmers, saying, "all it's gonna take is catching a radio programmer's ear, and people are gonna catch on."
"In the pop and hip-hop world, there's a lot of garbage," he commented on today's popular music. "I love all kinds of music, but when the right band comes, we're gonna see a resurgence."
This year, hip-hop beat rock as America's favorite music genre as nine out of the 10 most-consumed songs came from the genre.
Avenged Sevenfold boycotted the 2018 Grammy Awards because the rock categories did not air during the ceremony telecast. When asked on Twitter how they felt about the nomination in the "Best Rock Song" category for "The Stage," they responded, "Honored. Unfortunately, they have taken 'Best Rock Song' off the telecast this year so we won't be attending. Maybe next time."
Photo Credit: Getty
Chat About Avenged Sevenfold's Zacky Vengeance: Heavy Metal Is Due For a Revival