Jimmy Buffett Doesn't Drink Margaritas or Smoke Weed Anymore
By Andrew Magnotta
February 9, 2018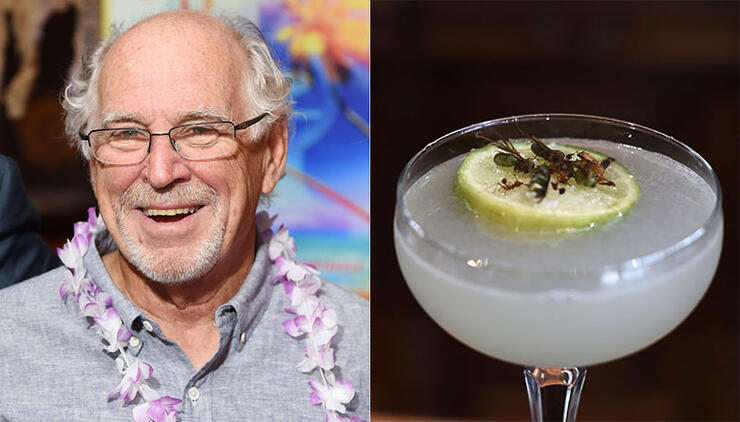 The author of a song called "Margaritaville" and the owner of a successful chain of restaurants of the same name, literally isn't buying what he's selling.
In a recent New York Times profile, Jimmy Buffett revealed he doesn't drink margaritas anymore, he doesn't smoke weed and he barely eats carbohydrates at all.
"I don't do sugar anymore," he said. "No sugar and no carbs. Except on Sunday."
Buffett got his first delicious, greasy bite of success in the '70s, while he primarily a musician making charming albums about going on vacation and worrying about nothing but getting drunk and/or laid.
The singer's devoted fanbase could have supported him as a musician well into retirement, but Buffett saw more potential in himself and in his songs—and he wanted more than anything to be free of his onerous record contract obligations.
So he began diversifying: Buffett became a best-selling writer; he began producing films, TV shows and plays, and of course he's really milked "Margaritaville" and "Cheeseburger in Paradise" for all they're worth, opening successful restaurant chains named for each tune.
Buffett used music as a jumping off point for a unique career as an entrepreneur, selling an island lifestyle in every way he could think of. He's just not about that life anymore—at least not as much as his fans might assume.
Buffett admits he wrestles with the dichotomy between his blissful public persona and his shrewd career in business.
As an aspiring musicians, he told the Times he learned about the music industry in college. He saw early on how poorly the music business treated musicians and he strived for independence however he could get it.
"It was indentured servitude, and it still is," he said of the music industry.
Buffett couldn't get a record deal without giving up all of his publishing rights on his songs. So when "Margaritaville" became a hit in 1977, Buffett saw an opportunity to take control of his career in an unprecedented way.
Buffett's fans "wanted to go to the ocean," so he brought it to them at his shows, then at his restaurants, his books, his films and soon at a $1 billion retirement village he's building in Daytona Beach, Florida.
While the CEO will surely turn up at the village occasionally, it won't be for the party...unless it's a Sunday.
Buffett is touring again this summer. Get his tour dates here.
Photo: Getty Images
Chat About Jimmy Buffett Doesn't Drink Margaritas or Smoke Weed Anymore