Judas Priest Guitarist Glenn Tipton Diagnosed With Parkinson's Disease
By Sam Valorose
February 12, 2018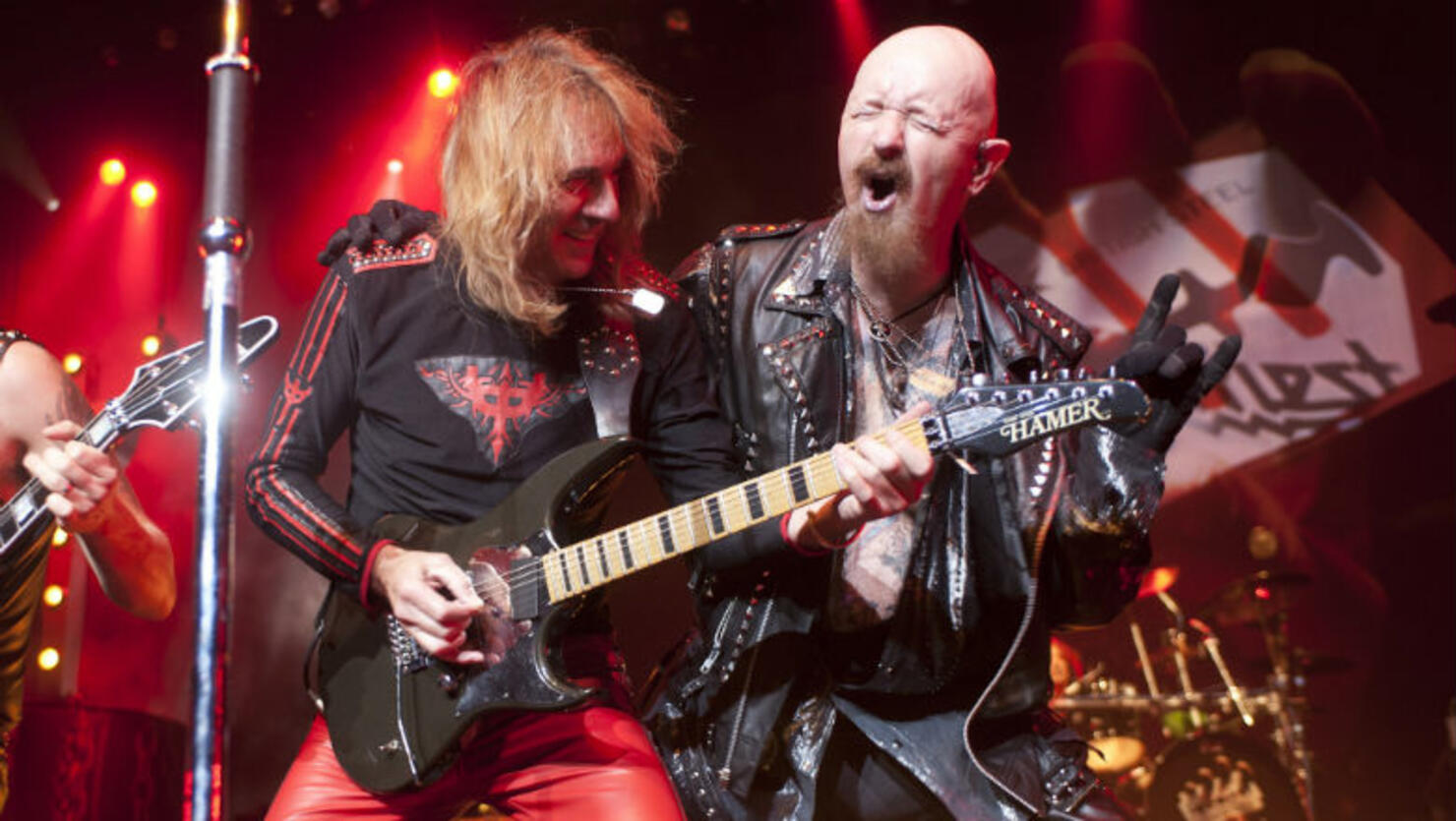 Judas Priest guitarist Glenn Tipton has announced that he will be forced to quit touring with the band after having been diagnosed with Parkinson's Disease. In a message to fans, Tipton announced that he will no longer be touring with Priest, saying, "I am not leaving the band — it's simply that my role has changed."
Tipton had been diagnosed with early onset stages of Parkison's Disease ten years ago. He is known for complex solos and unique guitar playing and has been a member of since 1974. Judas Priest producer and guitarist Andy Sneap will fill in for Tipton on stage.
Parkinson's disease is a neurodegenerative disorder, which leads to progressive deterioration of motor function.
"I want everyone to know that it's vital that the Judas Priest tour go ahead and that I am not leaving the band — it's simply that my role has changed," Tipton said in the statement. "I don't rule out the chance to go on stage as and when I feel able to blast out some Priest! So at some point in the not-too-distant future, I'm really looking forward to seeing all of our wonderful metal maniacs once again."
"We have been privileged to witness Glenn's determination and steadfast commitment over the years, showing his passion and self-belief through the writing, recording and performing sessions with Priest," his bandmates said. "He is a true metal hero!
They continue: "We are not surprised by Glenn's insistence that we complete the 'Firepower' tour and thank Andy for joining us to make Glenn's wishes become real. As Glenn has said, we also can't wait to have him with us at any time any place on the road. We love you, Glenn!"
Judas Priest will release their 18th studio album Firepower will be released on March 9th.