Chloe Kim Wins Gold In Snowboard Halfpipe At Winter Olympics
By Bill Galluccio
February 13, 2018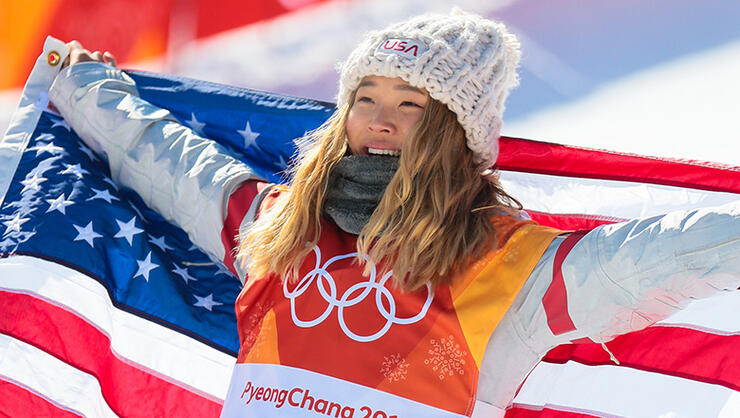 The kids are taking over the Winter Olympics. Just a few days after 17-year-old Red Gerard won the gold medal in slopestyle for the U.S. Chloe Kim, who is also just 17-years-old, continued her domination of the halfpipe, winning the gold medal in the women's snowboard halfpipe final at the 2018 Winter Olympics in Pyeongchang, South Korea. She threw down a 98.25 in her final run to earn the top spot on the podium.
After a dominating first run, Kim slipped up in her second run but didn't let them affect her as she got ready for her final try.
"I knew I wasn't going to be completely satisfied taking home the gold and knowing I could have done better," she said. "The third run was just for me, to show myself that I could do it and put down the best run I could do."
By the time Kim was ready for her final run she already had the gold locked up, so with no pressure, she showed why she is the best in the sport earning a near-perfect score of 98.25.
"My first goal was to land all of my runs here," Kim said, "but I kind of messed that up on my second run today, so I'm kind of annoyed. But I got redemption on the third and I'm so excited."
China's Liu Jiayu won the silver medal while Kim's teammate Arielle Gold took home the bronze.
Fellow Americans Kelly Clark and Maddie Mastro finished fourth and 12th respectively.
Photo: Getty Images
Chat About Chloe Kim Wins Gold In Snowboard Halfpipe At Winter Olympics