Jack White Says Rock Revival Is 'About to Happen'
By Andrew Magnotta
February 13, 2018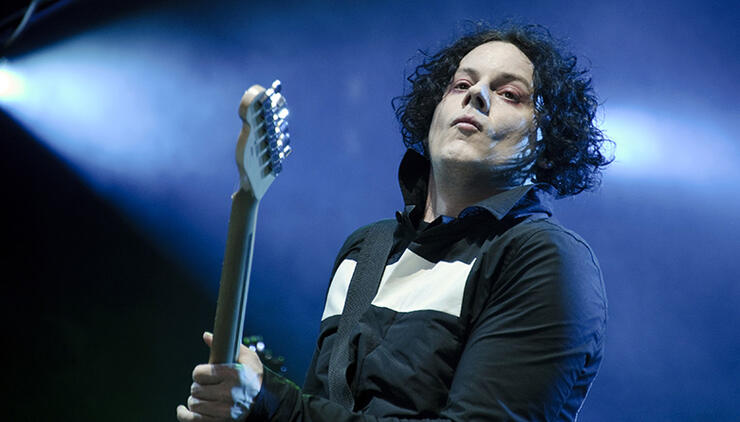 Jack White says rock fans shouldn't be discouraged by the lack of true rock bands given top-billing on the festival circuit this summer.
He says rock and roll is about to undergo a Renaissance.
"Rock 'n' roll needs an injection of some new young blood to really just knock everybody dead right now," he told KROQ. "It think it's brewing and brewing and it's about to happen. And I think that it's good."
White says rock and roll has always comes in cycles. There was the Delta blues of Robert Johnson and Son House in the 1930s, then Chicago-style blues of Muddy Waters and John Lee Hooker in the '40s, then rockabilly led by Elvis Presley and Chuck Berry in the '50s.
A few years later, The Beatles and The Rolling Stones pushed the genre further in the '60s. The likes of Eric Clapton, Jimi Hendrix, Janice Joplin and Bob Dylan kept it going in the late-'60s, before Led Zeppelin and arena-rockers like Queen and Van Halen took over later in the '70s. Then punk came along; then heavy metal; then grunge; then alternative; and so on.
"Since rock 'n' roll's inception, every 10 - 12 years, there's a breath of fresh air and a new injection of some sort of what you could I guess call 'punk attitude' or something like that, a wildness," White says. "Things get crazy and then they get crazy for a couple years, and then they kind of get subtle, and then you've gotta wait for the next wave to come through and get people really excited and screaming about it again."
White, of course, owns a record label called Third Man Records, based in Tennessee. He says the bands he's seen come through his doors give him a lot of hope for the future.
"And I can tell in the last couple years it's definitely different than it was five years ago. So I can tell something's about to explode again."
White's new album, Boarding House Reach, is set to be released on March 23. So far, the former White Stripes and Raconteurs frontman as released two singles, "Connected by Love" and "Corporation."
White's new tour begins in April. Get all the tour dates here.
Photo: Getty Images
Chat About Jack White Says Rock Revival Is 'About to Happen'