Migos On Losing Grammy Awards To Kendrick Lamar: 'They Cheated Us'
By James Dinh
February 13, 2018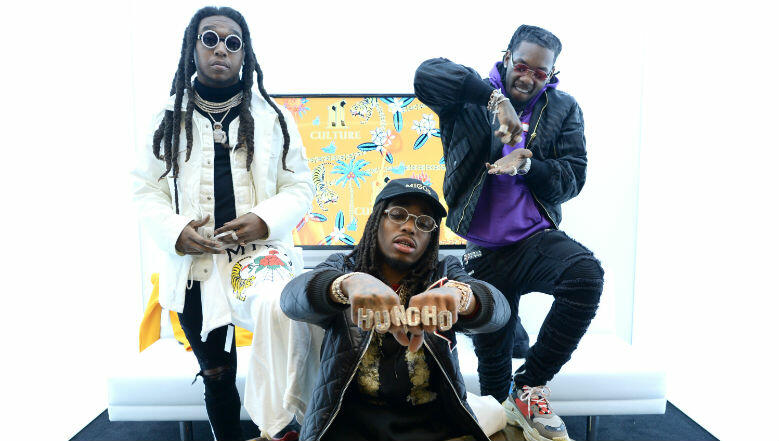 Kendrick Lamar was one of the big winners at the 60th annual Grammy Awards in late January, besting the competition in categories like Best Rap Performance and Best Rap Album, but the wins didn't sit well with just everyone.
In their new cover story for NME, Migos spoke about their losses to K. Dot, who took home trophies for DAMN. and "Humble." "They cheated us," Offset said of his time at the ceremony. "There was nothing bigger than the f**king Culture album this whole last year!" an apparently disgruntled Quavo chimed in. "They're scared to handle the three-headed monster… Ooh! [But] we'll be back next year." It's also clear that Offset, Quavo and Takeoff's plan to conquer 2018 the same way that they did in 2017 is on their to-do list when Quavo repeated the line to the NME reporter. "We'll be f**cking back next year," he yelled.
Elsewhere in the interview, the group spoke about the culture and why they've decided to name their past two albums in honor of it. "Culture defines a new generation, a new sound of music, new change, a diversity of fans, all in one party, one event and they all share good-ass music," Quavo explained. "Culture is one color and it's everybody's color."
Click here to read Migos' full cover story with NME.
Chat About Migos On Losing Grammy Awards To Kendrick Lamar: 'They Cheated Us'