Limp Bizkit's Wes Borland & Blink-182's Travis Barker Working On Project
By Sam Valorose
February 14, 2018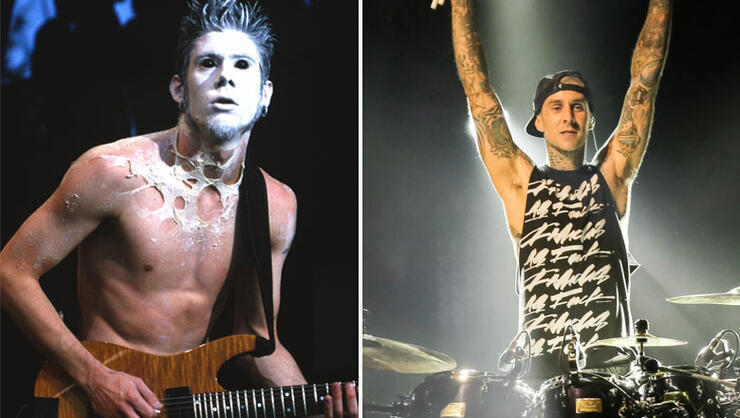 The two most musically talented members of their respective bands, Limp Bizkit guitarist Wes Borland and blink-182 drummer Travis Barker, have revealed they are working on a joint project. Borland gave a sneak peek at their recording process on his Instagram account, saying that the two wrote seven songs in twelve hours in the studio.
This isn't the first time we've seen the two working on a project together. Borland and Barker teased a project all the way back in 2013 along with former Nine Inch Nails guitarist, bassist and keyboardist Danny Lohner and rapper Scroobius Pip.
Check out the footage below of Travis working his magic on the drums in the clip below.
Chat About Limp Bizkit's Wes Borland & Blink-182's Travis Barker Working On Project