Frances Bean Cobain Celebrates 2 Years of Sobriety
By Andrew Magnotta
February 15, 2018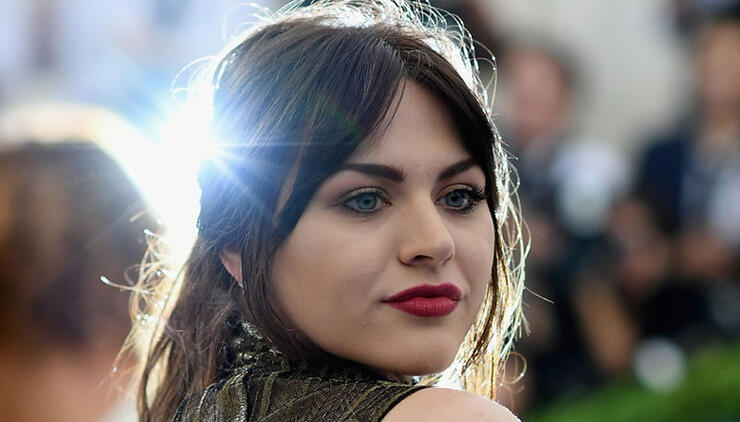 Frances Bean Cobain revealed this week that she's going on two years of sobriety.
In an Instagram post Tuesday, the 25-year-old Cobain addressed her battle with addiction with a lengthy letter, accompanying a video of herself enjoying the sunshine in Oahu, Hawaii.
"It feels significant here, now because it's my 2nd sober birthday," she wrote. "The fact that I'm sober isn't really public knowledge, decidedly and deliberately. But I think it's more important to put aside my fear about being judged or misunderstood or typecast as one specific thing."
Cobain added that she's sharing her story now in hopes that it helps others going through the same thing.
She had never publicly addressed the issue before.
"It is an everyday battle to be in attendance for all the painful, [bizarre], uncomfortable, tragic, f---ed up things that have ever happened or will ever happen, she continued. "Self destruction and toxic consumption and deliverance from pain is a lot easier to adhere to."
The model called getting sober the "best decision" she's ever made. She says without drugs or alcohol she's more in touch with her emotions and the world around her.
"I am constantly evolving. The moment I stop my evolution is the moment I disservice myself and ultimately those I love. As cheesy and cornball as it sounds, life does get better, if you want it to," she wrote. "I'll never claim I know something other people don't. I only know what works for me and seeking to escape my life no longer works for me."
Addiction is something both of Cobain's parents, Kurt Cobain and Courtney Love, struggled with publicly, so it makes sense Frances would mostly keep her own substance abuse issues private.
"How we treat our bodies directly correlates to how we treat our souls. It's all interconnected. It has to be. So I'm gonna take today to celebrate my vibrant health and the abundance of happiness, gratitude, awareness, compassion, strength, fear, loss, wisdom, and the myriad of other messy, complicated, raw emotions I feel constantly."
The post had nearly 100,000 views and hundreds of comments offering thanks and support to Frances for sharing her experience.
Cobain is a model, actress, film producer and singer.
Photo: Getty Images
Chat About Frances Bean Cobain Celebrates 2 Years of Sobriety