Lil Pump Arrested After Shooting Gun While Home Alone
By Sam Valorose
February 15, 2018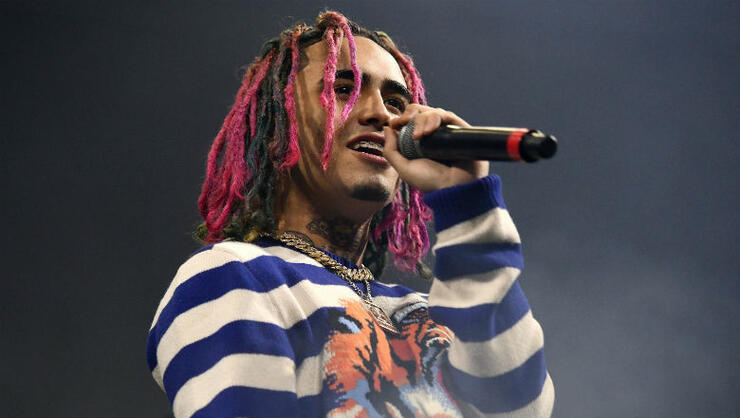 TMZ reports that 17-year-old rapper Lil Pump has been arrested Wednesday night (Feb 14) after firing a gun in his home while alone. The reason he fired the weapon is under dispute with Pump's management, who were not present during the shooting, claiming intruders we're trying to break into the "Gucci Gang" rapper's home. Authorities are arguing that evidence on the scene does not corroborate with his management's story.
According to police, Pump's management claim three men attempted to jimmy the front door of his San Fernando Valley home around 4 pm. The men allegedly fired a gun through the door.
When police arrived, they found the gunshot in the door but no suspects were on the scene. The cops say they found marijuana in Pump's home and that his intruder story didn't make sense since the trajectory of the bullet came from inside. After acquiring a search warrant, police found an unloaded pistol in the bushes near Pump's home but found ammo inside. They arrested him for discharging a weapon in an inhabited place.
TMZ also reports that Pump's mother is under investigation for endangering a minor and having an unsecured gun at home. Lil Pump is being held in juvenile detention.
His camp changed their story after the arrest, saying that Pump only fired the weapon out of fear and that he hit one of the suspects. They also say there is surveillance camera footage which proves their story.
Photo Credit: Getty
Chat About Lil Pump Arrested After Shooting Gun While Home Alone