Marilyn Manson Abruptly Ends Show After Onstage Meltdown
By Sam Valorose
February 16, 2018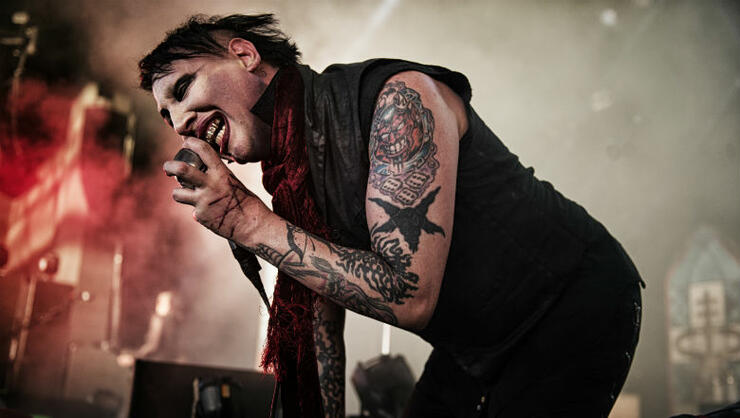 Marilyn Manson's tour behind his latest album Heaven Upside Down has had another setback. During his show last night (February 15th) at The Paramount in Huntington, NY, Manson appeared to have an onstage meltdown, pushing over an amp, throwing his mic to the ground, and ending the set only a few songs in. Fans were furious after he walked off, chanting "F**k you, Manson," and posted angry messages to social media and demanded a refund from the venue.
Footage from the concert show's Manson incoherently muttering while stumbling around the stage. "Marilyn Manson put on the WORST show I have ever seen," twitter user @alidoll2003 said. "Played 5 songs, bitched about people not saying "I Love You" and walked off."
Instagram user @kristenlarsonviking posted a clip of Manson, saying, "We have seen him on 4 other occasions and always entertained. This time due to being so drugged, drunk, or sick unfortunately this concert was a complete failure. I know what you're going to say but it is sad to see a complete spiral downward of a human due to drugs."
Manson is seen wearing a boot in footage from the show, apparently still healing due to an onstage injury after a prop fell on him during a performance at Hammerstein Ballroom in New York City. He was taken out of the venue on a stretcher and had broken his leg in two places.
Watch footage his most recent meltdown below:
Chat About Marilyn Manson Abruptly Ends Show After Onstage Meltdown