Model Goes On Tinder Date Wearing Only Body Paint
By Dave Basner
February 16, 2018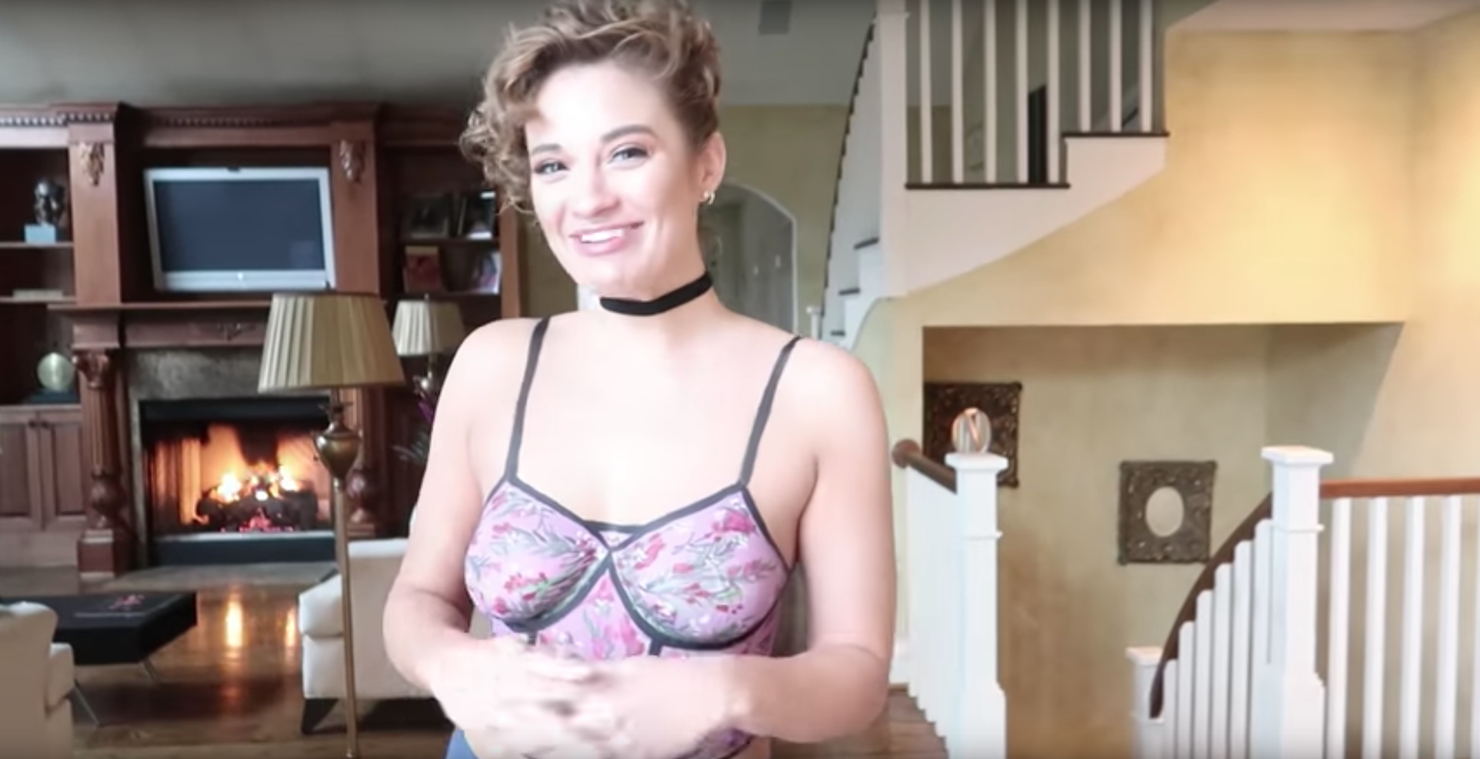 A man had a Tinder date he'll never forget because the woman he swiped right on showed up in body paint.
She's a model named Joy Jewell and with the help of body painter Jen Seidel, Joy surprised a guy she met on Tinder and there's video of the whole thing.
In the video, Joy wears only pasties and a thong as she has her clothes painted on.
She heads to a mall and meets her date, who tries not to stare but does ask Joy what she's wearing, telling her she looks great.
As they sit to drink coffee, he helps her take off her coat and again says he likes her outfit but admits he thought she was naked, though he then tells her she looks "elegant" and "put together."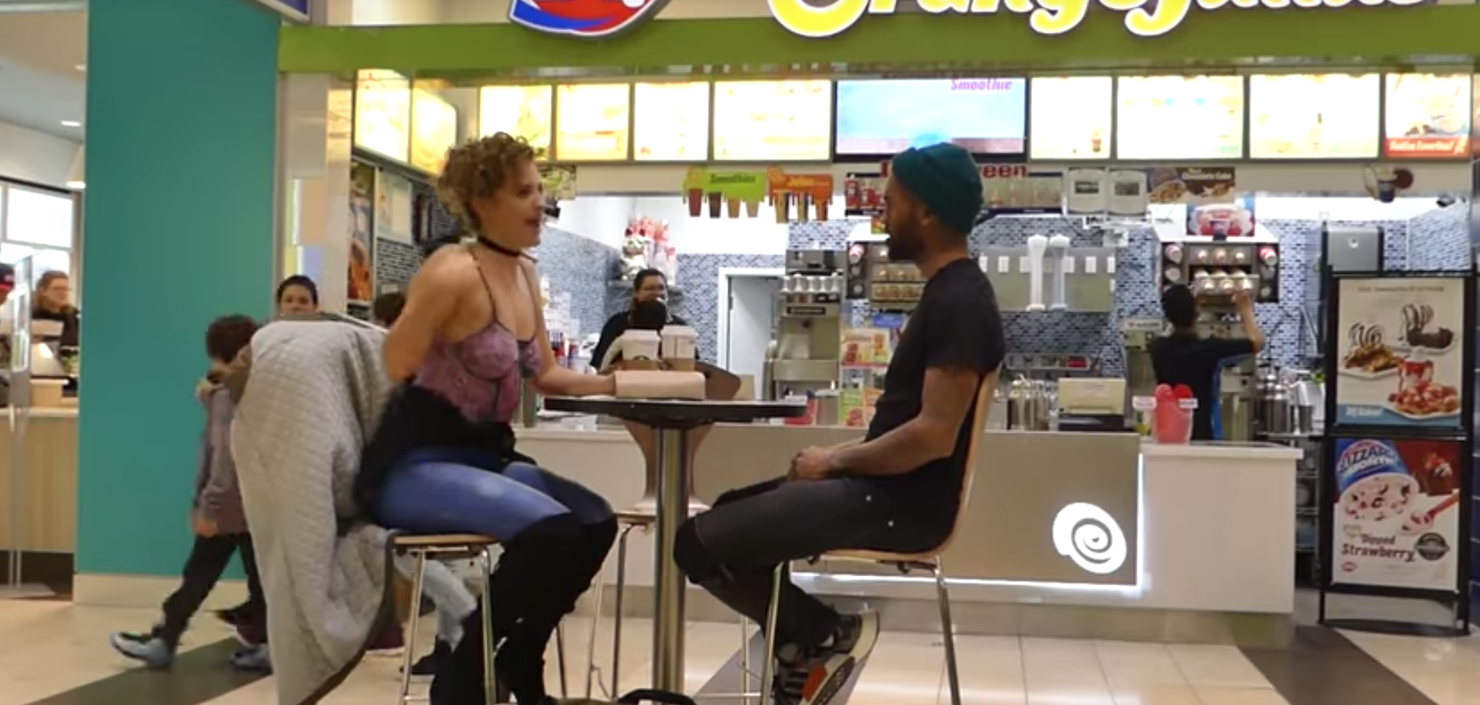 Later, as they walk through the mall, Joy attracts a little too much attention and before long, a group of tweens approach her for pictures and to ask her about walking around in body paint. Somehow she convinces her date the kids were mistaken.
Finally, the pair heads outside, where a rain causes the paint to wash off and Joy's date finally asks her if she's wearing paint.
However, he must've liked her company because he asks her to call him for another date, but suggests she should probably come in actual clothes.
He also asks if she needs help getting the paint off.