American Charged With Stealing Thumb From Terra-Cotta Warrior
By RJ Johnson - @rickerthewriter
February 19, 2018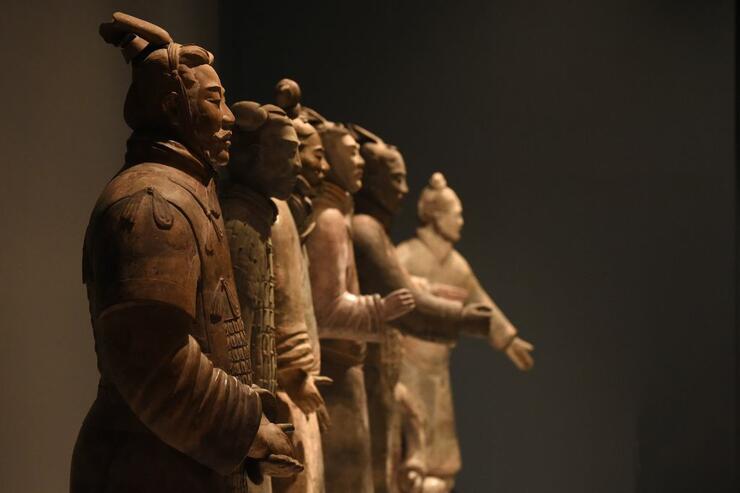 A 2,000-year-old terra cotta warrior on display at the Franklin Institute in Philadelphia has managed to defy time, water, and erosion over the years, but the statue couldn't stand up against against a random tourist from Delaware.
Authorities say Michael Rohana was wandering around the museum during an after-hours ugly-sweater party last December when he snuck into the terra-cotta warrior exhibition room to take a solo tour of the display.
Then, because this is 2018 and everything has to be done for the 'gram, Rohana put his arm around the statue and took a selfie.
But the photo wasn't enough for Rohana. The man grabbed the left hand of the statue and broke the thumb off the $4.5 million statue, taking the memento home to Delaware.
Rohana, 24, was charged last week in Philadelphia with theft of artwork from a museum, concealment of the artwork and interstate transportation of stolen property.
The statue is part of an exhibition that features ten terracotta figures discovered in a field in China in 1974, along with more than 160 artifacts including weapons, jade pieces, gold ornaments, bronze bells, ceremonial vessels, coins, and architectural pieces of the time. The terra cotta warriors were built for the tomb of Qin Shi Huang, China's first emperor.
Photo: Getty Images
Chat About American Charged With Stealing Thumb From Terra-Cotta Warrior