Celebrating Nina Simone's Legacy: 7 Facts About The High Priestess Of Soul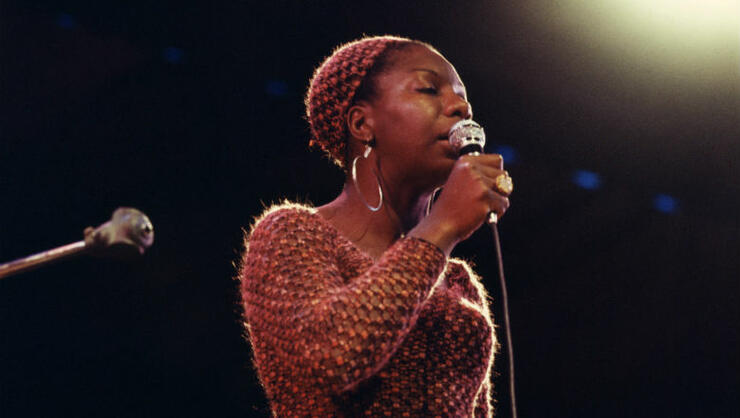 iHeartRadio is still going strong with our celebration of Black Music Month, including coverage on the one and only Nina Simone. In honor of the pioneer's legacy, we're paying homage to the High Priestess of Soul with seven facts that you might have forgotten about the Rock and Roll Hall of Fame inductee. Scroll on below to learn a little more about the late icon's career. 
1. Believe it or not, Nina Simone is actually a stage name. She was born as Eunice Waymon on February 21, 1933, but was going by the name we've grown to love by the age of 21. She apparently wanted to go about a different name to prevent her mother from learning of her gigs.
2. She was one for education as she had two honorary degrees from the University of Massachusetts Amherst and Malcolm X College.
3. Nina's long-lasting legacy can be seen in her hometown of Tyron, North Carolina. You can visit an 8-foot sculpture of her in Nina Simone Plaza playing a song on a keyboard that floats in midair.
4. Unfortunately, Nina never had a No. 1 smash. Her highest charting single (and her first hit), "I Loves You Porgy" peaked at No. 2 on the U.S. R&B charts in 1959.
5. Activism has always been a strong passion as heard in her 1964 anthem, "Mississippi Goddam," which only took her 20 minutes to write and was the result of the country's racial war. 
6. Success saw Nina make homes in plenty of places, including New York City, Liberia, Barbados, England, Belgium, France, Switzerland and the Netherlands.
7. You can hear her music on both Kanye West tracks: "Famous" featuring Rihanna and "Blood on the Leaves" with JAY-Z.
Chat About Celebrating Nina Simone's Legacy: 7 Facts About The High Priestess Of Soul