Ozzy Osbourne's Former Lyricist Would Rejoin Him Despite Royalty Dispute
By Andrew Magnotta
February 20, 2018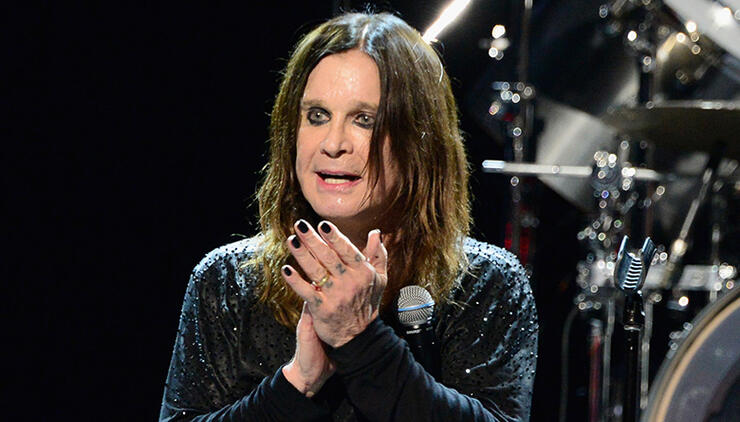 The bassist of Ozzy Osbourne's first solo band says he's open to working with the Prince of Darkness again in the future, despite previous disputes with Ozzy over royalties.
Bob Daisley, who played bass in Ozzy's solo band for years and co-wrote five Ozzy solo albums, says he was screwed out of millions by Ozzy's management in the early-'80s, just based on royalties from the singer's first two solo albums alone, Blizzard of Ozz and Diary of a Madman.
Daisley estimated in a new interview with The Metal Voice that each of those albums probably sold four or five million copies, not to mention the performance royalties Daisley should be owed over the ensuing 38 or so years.
But ultimately there are no hard feelings and the bassist says he doesn't plan further litigation.
Ozzy is about to begin his No More Tours 2 farewell tour and says he's considering recording a new album. Daisley says he'd come back if Ozzy would have him.
"I never say never," he said. "I don't burn bridges – I don't hate people. If there was a way to do it where we could work something out in a sort of nice way, I wouldn't say it's completely out of the question. It's a possibility, I suppose, depending on the circumstances on how they sell and offer it."
The average record deal in 1980 was approximately "12 percent of retail, so we were supposed to have 12 percent for the whole band," Daisley noted. "And because Ozzy had just come out of Black Sabbath and he was already signed to Jet Records as their artist, we decided that we thought it was fair that Ozzy gets six percent for himself. The other six per cent was supposed to be split between guitarist Randy Rhoads, drummer Lee Kerslake and myself – we were supposed to get two percent each. And that would change as we went further down the line as it became more of a band."
Daisley sued Ozzy over royalty and album credits years ago; that suit was dismissed in 2017.
Daisley says the original band erred by not pressing its management for a contract. He says himself, Rhoads and Kerslake wrote, recorded and toured with Ozzy for the first album with incomplete paperwork.
When the band paused before the second album to inquire about its contract, "Don Arden, the manager at the time, said on the phone to us, 'Don't worry; carry on the work and it will be all sorted out," Daisley recalled. "'You will have your contract and money.' …Eventually they got rid of me and Lee."
Daisley isn't the only former Ozzy bandmate open to rejoining the iconic frontman, despite disagreements over the business aspects of the music they made together.
Former Ozzy keyboardist Don Airey told Eddie Trunk last spring that he, too, was weaseled out of publishing royalties for his work with Ozzy. But Airey refused to diminish Ozzy's talent or his accomplishments when given the opportunity.
"What can I say?" Airey asked. "At the time Ozzy wasn't in a very good position. He was down on his luck so to speak, taking a tremendous chance putting a band together."
When Trunk mentioned that Ozzy doesn't write music or lyrics himself, Airey defended the singer, saying Ozzy was brilliant at coming up with vocal melodies.
"You can play him anything and he'll sing you a song," Airey said. "He doesn't get the credit he deserves for how good he was as a singer, as a frontman for the band. It was always great."
Chat About Ozzy Osbourne's Former Lyricist Would Rejoin Him Despite Royalty Dispute