Woman's Tattoo Probably Doesn't Say What She Thinks It Does
By Dave Basner
May 6, 2019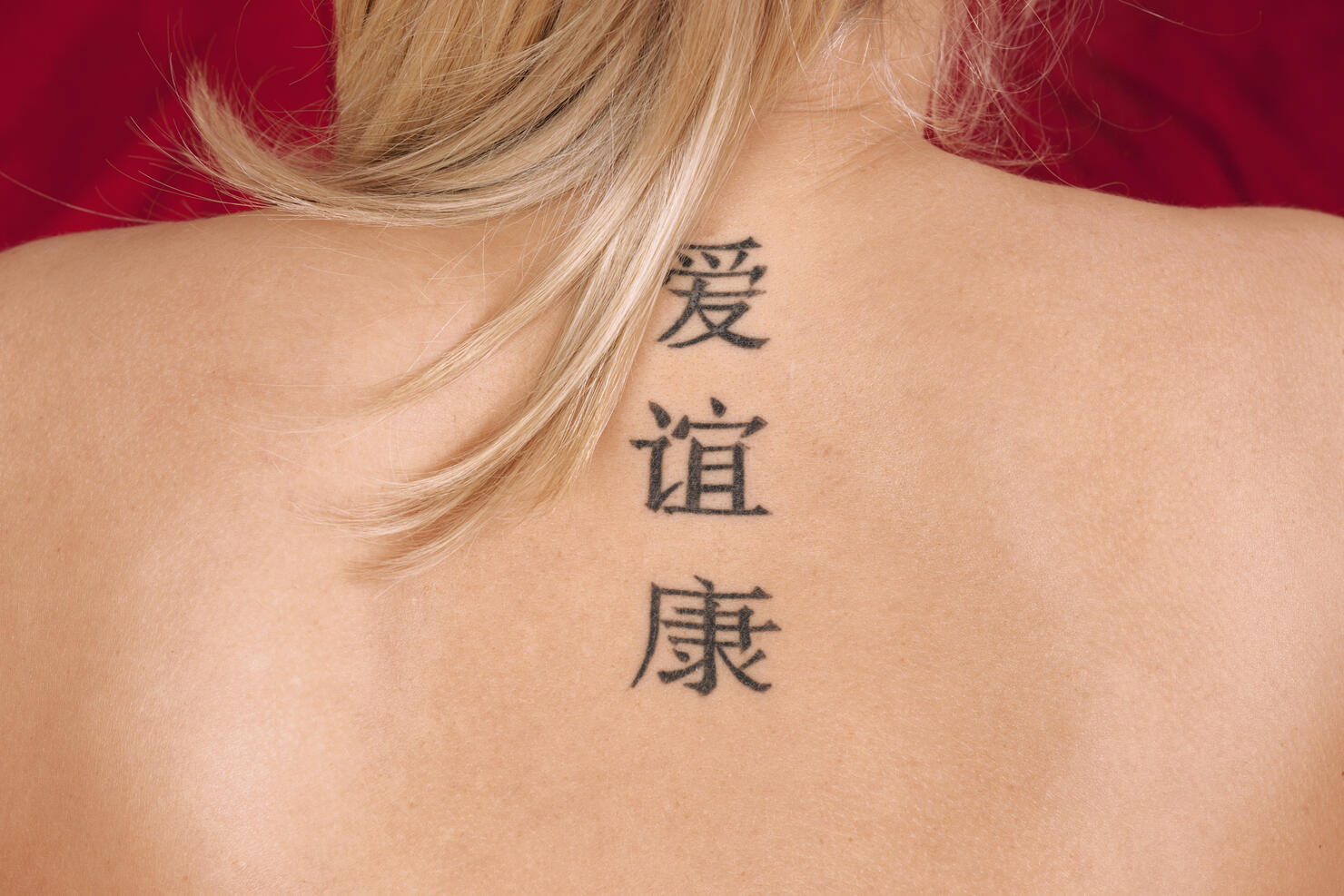 When picking out a tattoo, many people decide to go with a word that means something to them, only written in Chinese or Japanese. The problem with that is if you don't speak those languages, you have to trust someone else more familiar with the foreign tongue. Usually that's fine, but it turns out, sometimes it's not, as Alan Wong recently learned.  
Wong was taking a flight when he glanced at his seatmate's ankle and saw a word in Chinese and Japanese that probably doesn't say what it's owner thinks it does. 
I don't have the heart to tell the woman next to me on my flight that her tattoo in Chinese and Japanese says "miso"

Unless she just really likes miso soup 🍲 pic.twitter.com/HaHO6ABKLk

— Alton Wang (@altonwang) February 16, 2018
Apparently, the tat reads "miso" in both languages. Maybe she loves the soup, but more likely someone played a joke on her. 
She's not the only one with the issue, as Twitter has shown:
I sat across from a guy on the train a while back who had "shrimp fried rice" written on his calf in Chinese. Maybe it's a trend to mark your lower legs and feet with Chinese menu items? 🤔

— Zombie Chef (@zombiesands) February 18, 2018
Met a guy with a tattoo in chinese characters. He said "it's my son's name - Jesse". From limited study of Mandarin at school I recognised that it actually said "dog boy" but I thought that was quite a cute translation so I said nothing.

— Kate Gladman (@KateGladman) February 18, 2018
Friend of mine was in a workout class and lady in front of her had "bbq pork bun" in Chinese tattooed on her shoulder. Said it meant "mindfulness" - my friend cackled.

— Jenn Chu (@jxchu) February 17, 2018
I met a man once who had "steamed rice" tattooed on him. He knew it but just liked the characters.

— Noya Chong Wah (@BettieBokchoy) February 18, 2018
If you're getting a tattoo with words in it, unless you're an expert in a foreign language, maybe it's best to stick with English for your ink. 
Photo Credit: Getty