A Behind-The-Scenes Look at Bon Jovi's Tour Rehearsals (PHOTOS) | EXCLUSIVE
By Nicole Mastrogiannis
February 21, 2018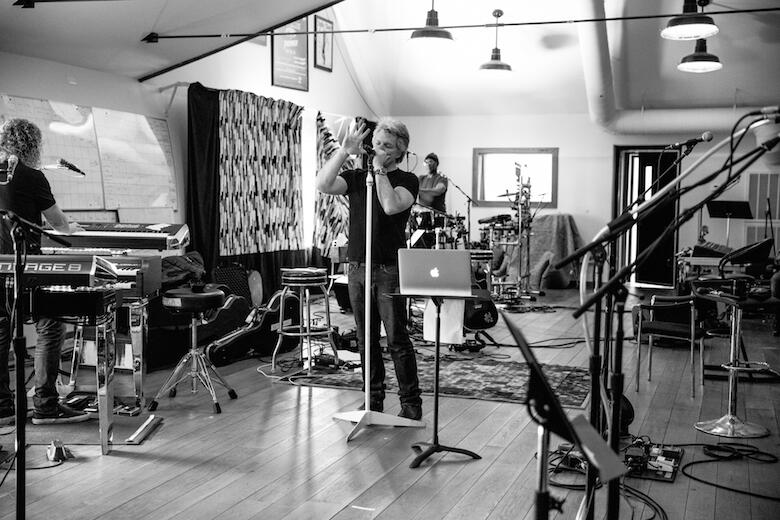 "Let's take it from the top," Jon Bon Jovi says before launching into a rehearsal of Bon Jovi's What About Now song "Amen." Like a maestro, standing at the center of his home recording studio in his Native New Jersey, the iconic rocker is perfecting every detail for Bon Jovi's upcoming tour.
In just a few short weeks, Bon Jovi will kick off their 2018 This House Is Not For Sale Tour in Denver, Colorado (March 14), and exactly one month later, the legendary band will be inducted into the Rock & Roll Hall of Fame. For a full list of tour dates please visit http://www.bonjovi.com/. The band is also re-releasing their latest album, This House Is Not For Sale, which includes two brand new songs, "When We were Us" and "Walls." Additionally, the band is also receiving the very first iHeartRadio Icon Award during the 2018 iHeartRadio Music Awards. It's a very exciting time for Bon Jovi.
Reaching the 35th year of their career, Bon Jovi has since shared 13 studio albums, three live albums, and six compilation albums, among other releases, and have brought their music to fans all over the world during at least 18 tours. The honor of being inducted into the Rock & Roll Hall of Fame is more than fitting for the band. "This is a club where you go, Elvis [Presley] is a member? Cool. [Mick] Jagger's a member? Cool. I wanna be in that club. So, it's very special," Jon says.
In Jon Bon Jovi's home recording studio, the band is gearing up to head out on the road. There is every kind of instrument you can imagine; a slew of guitars all lined up, ready for action, drums and percussion instruments galore, and keyboards. With the tour ahead of them in a few weeks, and a large catalogue of music to pull from into their set list, Bon Jovi is making sure they can give their loyal fans the best show possible.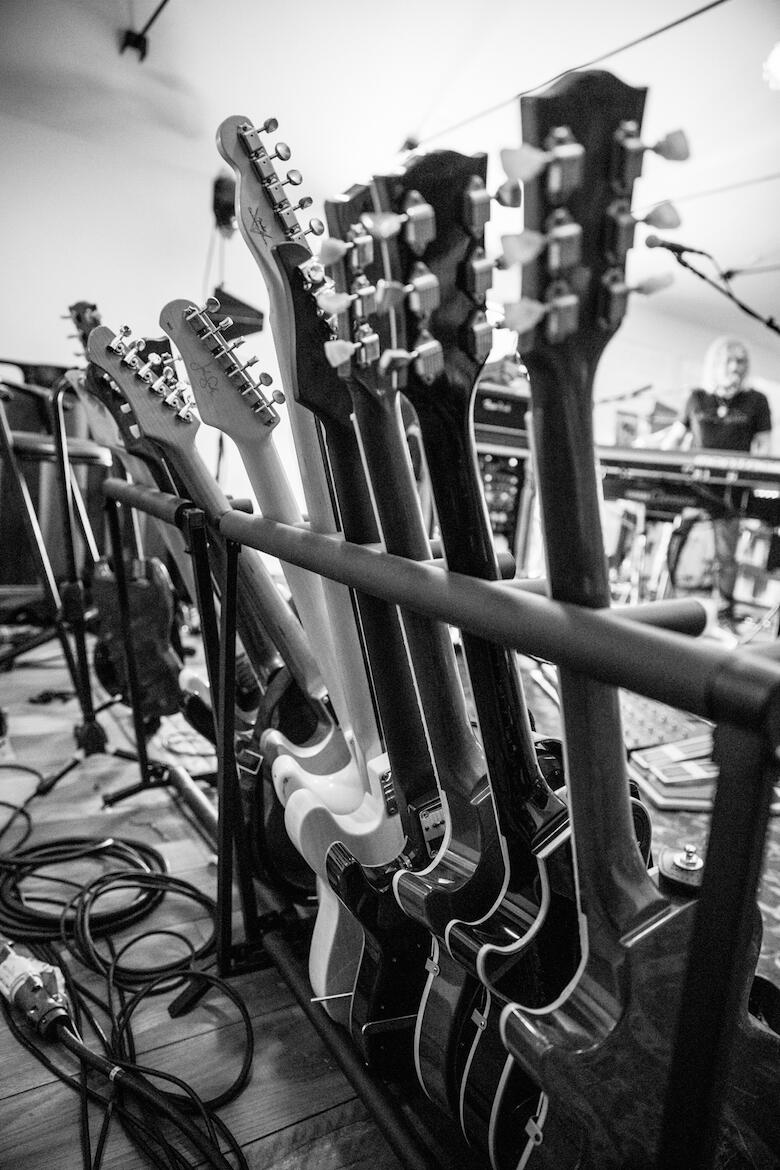 As the band explains, "It's all about playing, making the best art you can, and then bringing it to the people, and looking out there at those faces. Everybody just having a great time and we're having a great time, and that's really what we live for."
And they have the accolades to prove it. Bon Jovi is one of the best live bands and greatest touring bands out there. In their rehearsal space is memorabilia to remind them of their incredible accomplishments over the last 35 years; magazine covers, tour posters, keepsakes of their record-breaking tours.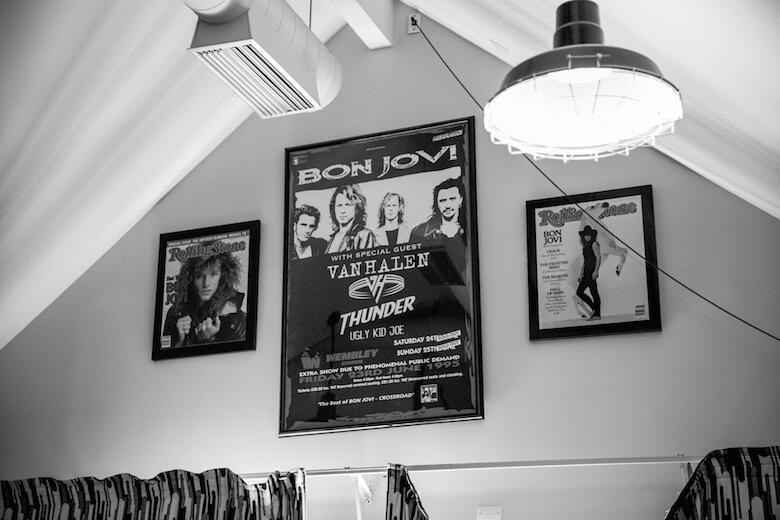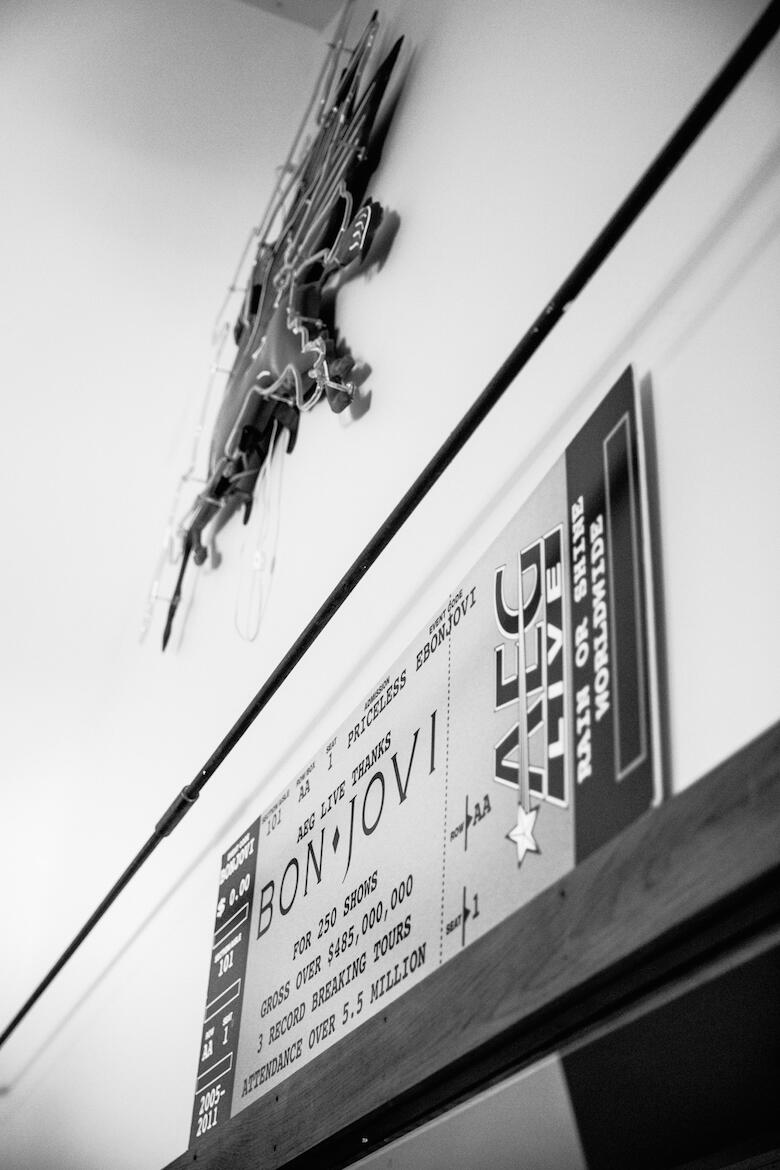 As Bon Jovi says, the secret to their longevity is, "You just have to loving doing it. There has to be a motivating factor, which is the love of making music."
Bon Jovi is rereleasing their 2016 album This House Is Not For Sale (which debuted at No. 1 when it was originally released) with two brand new songs for fans. So, there's no doubt it's because of this way of thinking that the band not only continues to make new music, but that they also make music that appeals to fans of all generations. Jon explains, "To have a song that has lasted 35 years, generations, it's the closest that you'll ever come to immortality. The beautiful thing about a song is that it lives on."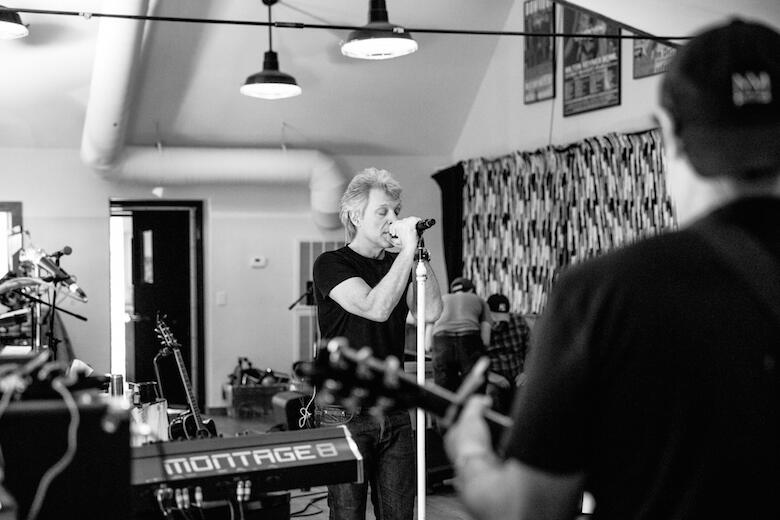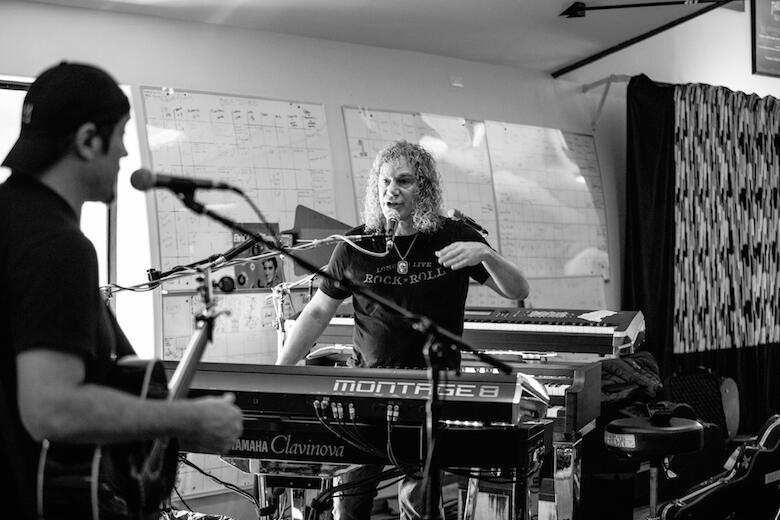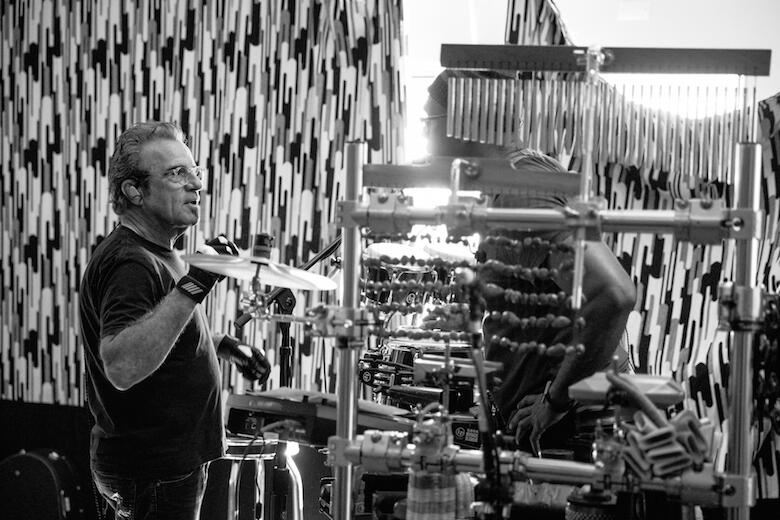 Celebrate Bon Jovi's by watching the band perform and receive the first-ever iHeartRadio Icon Award during this year's iHeartRadio Music Awards. Fans can tune in live on March 11th at 8 p.m. ET/5 p.m. PT on TBS, TNT and truTV, on iHeartMedia radio stations nationwide; and on the iHeartRadio app, the free all-in-one digital music, podcasting and live streaming radio service. TV subscribers can also watch the iHeartRadio Music Awards on the TBS, TNT and truTV Apps. You won't want to miss it!
Get an exclusive look at Bon Jovi's tour rehearsals at Jon's home studio in the photos below.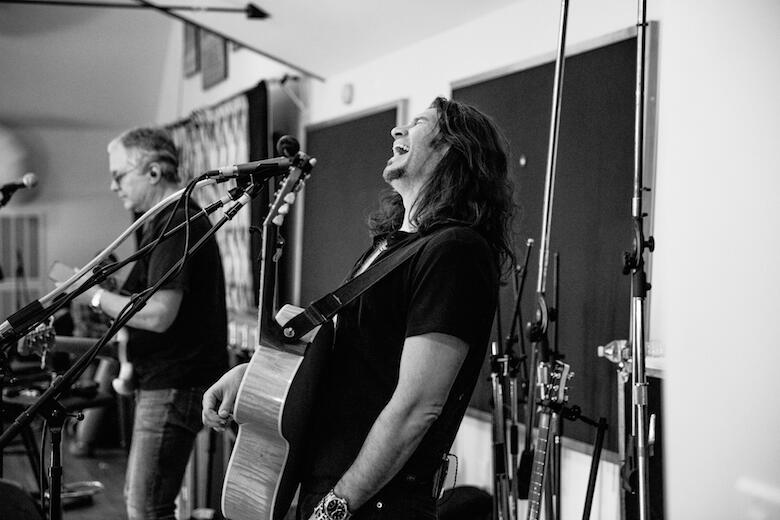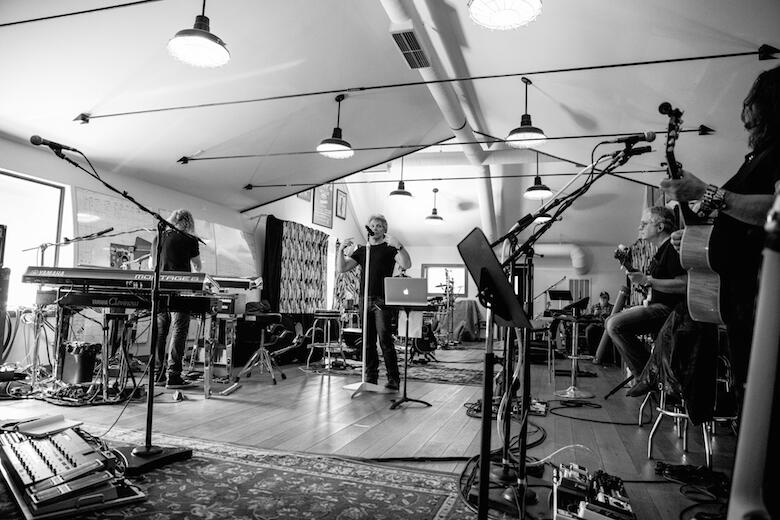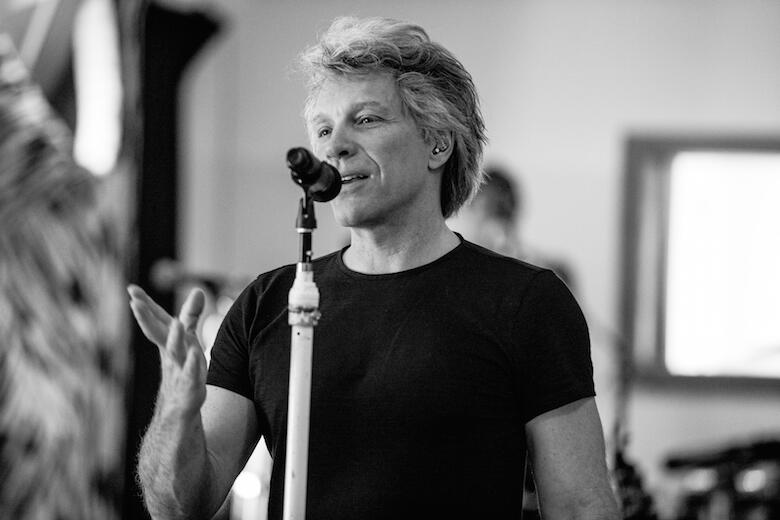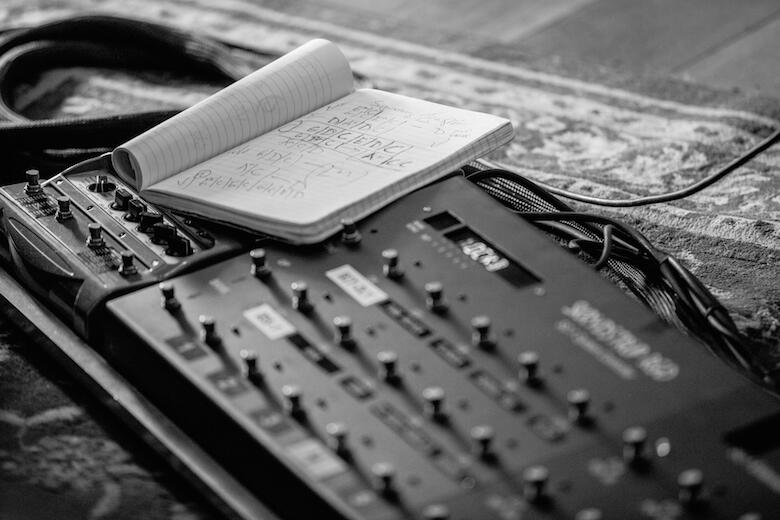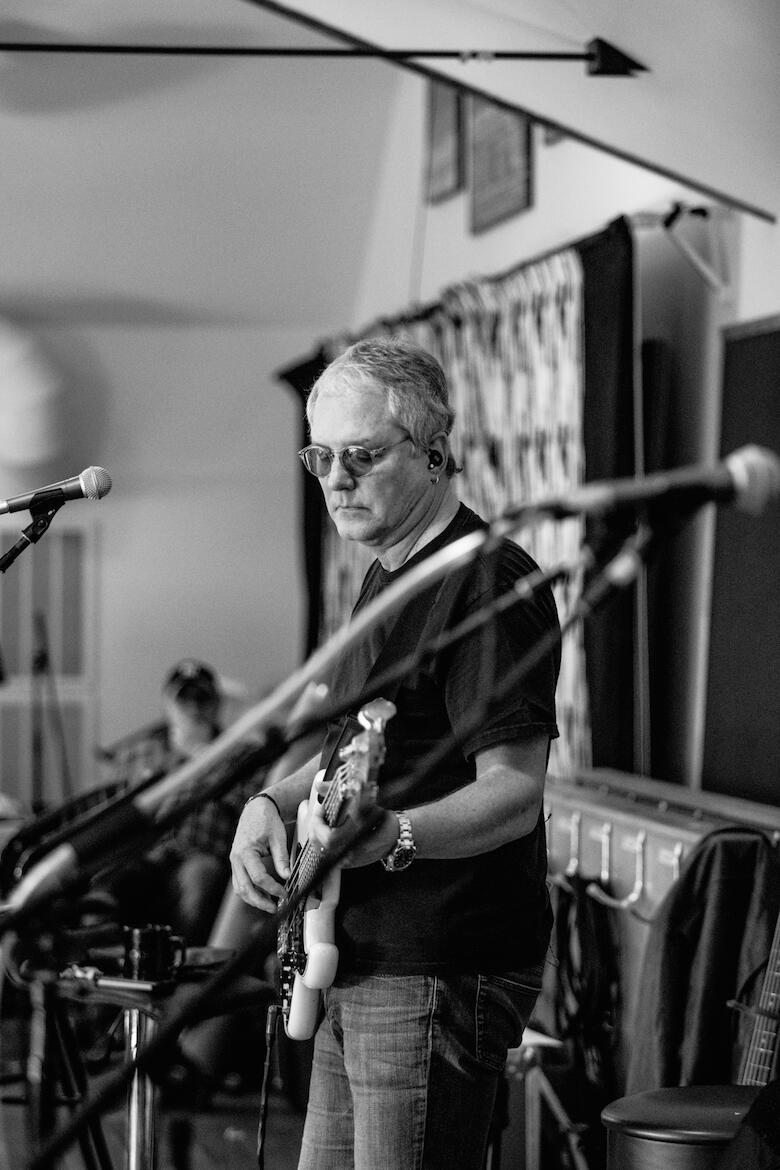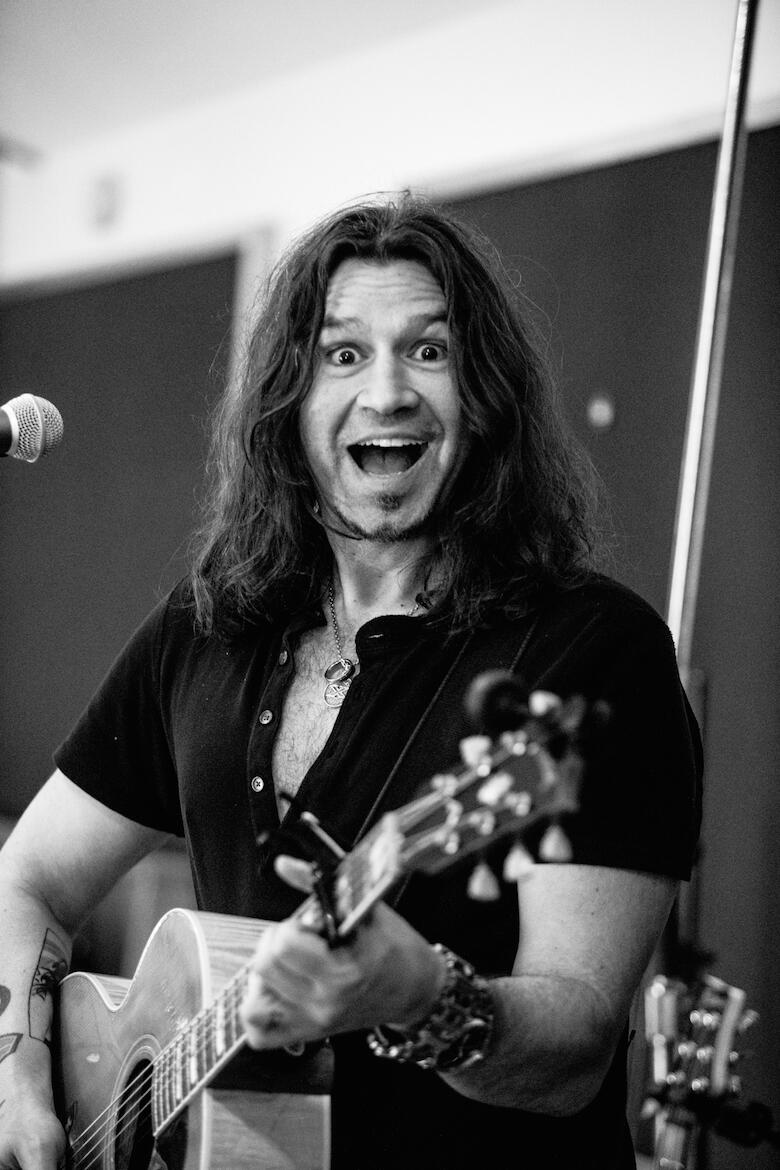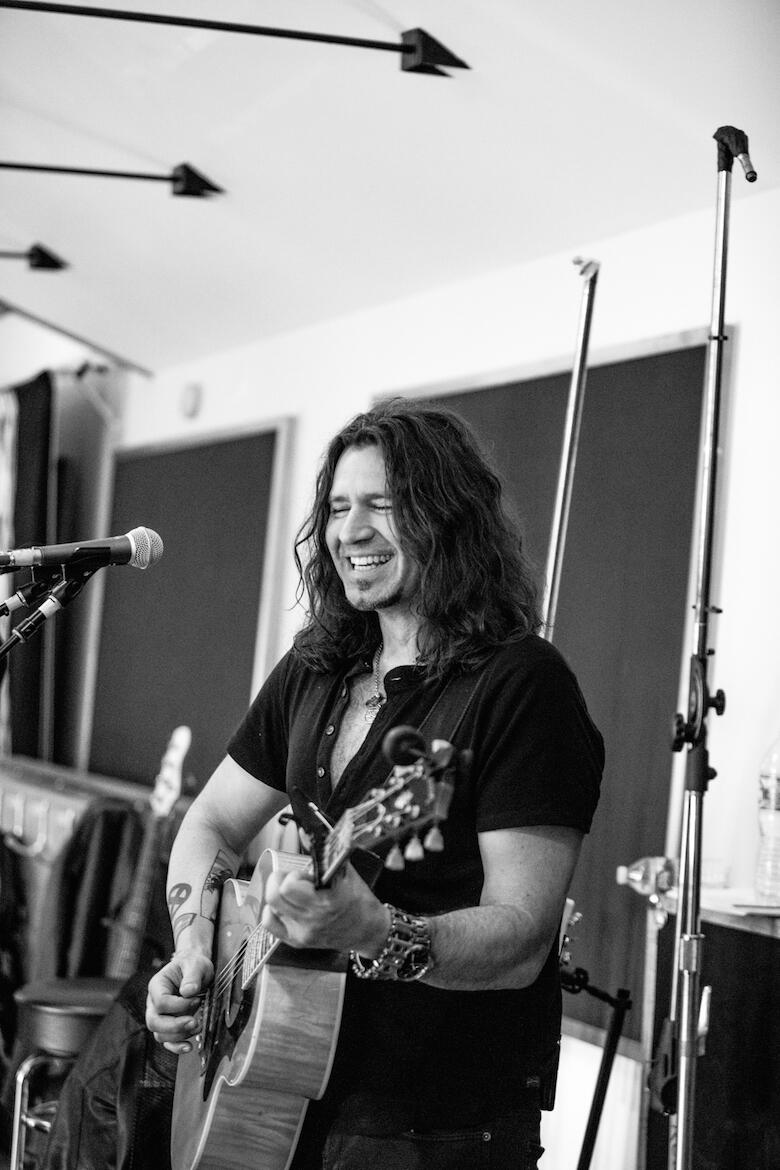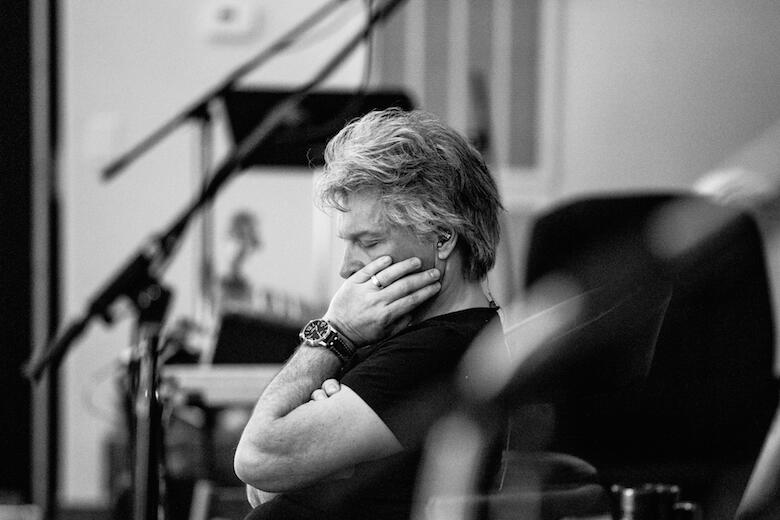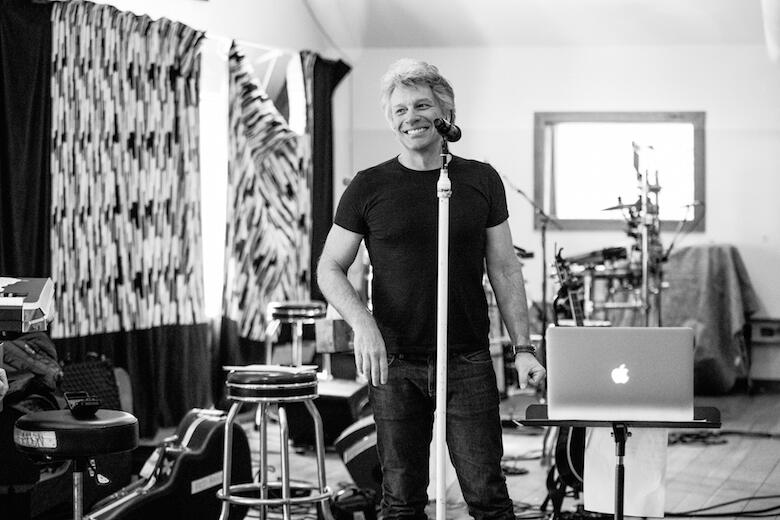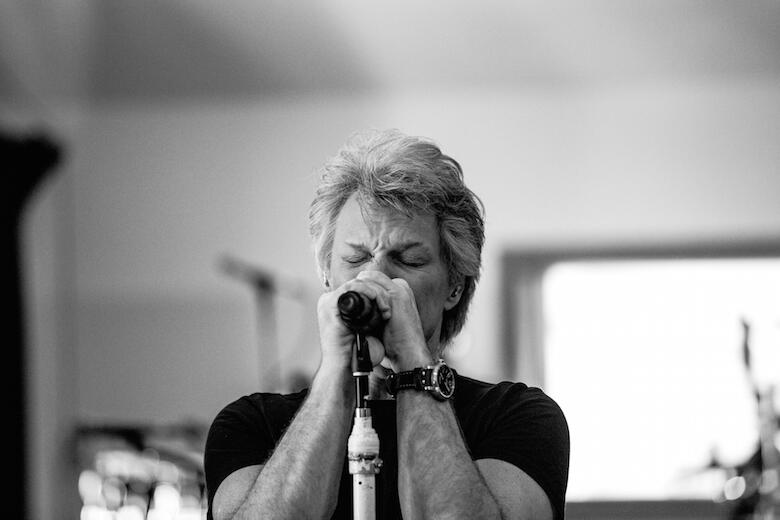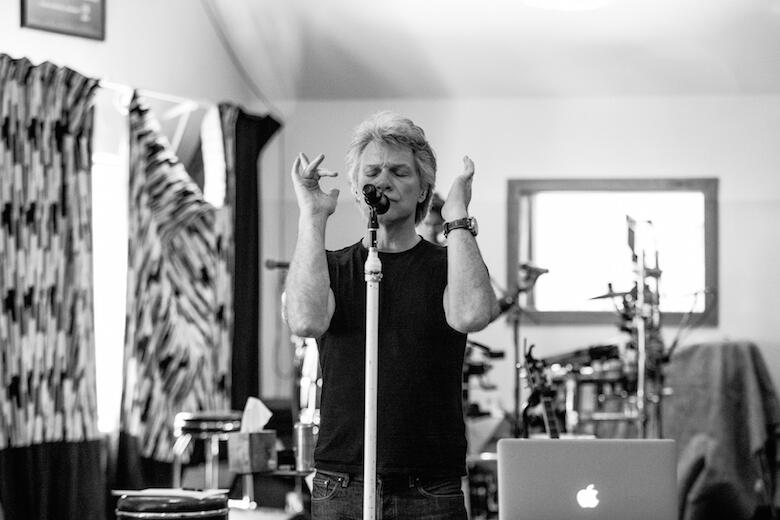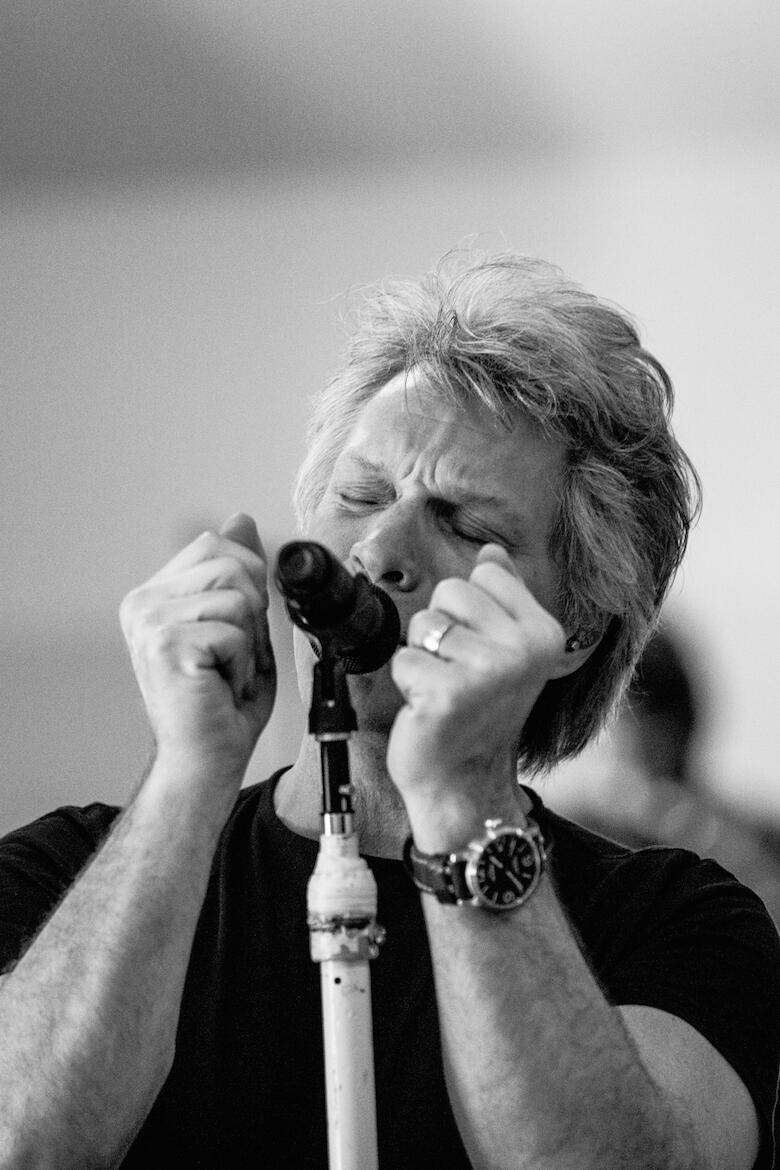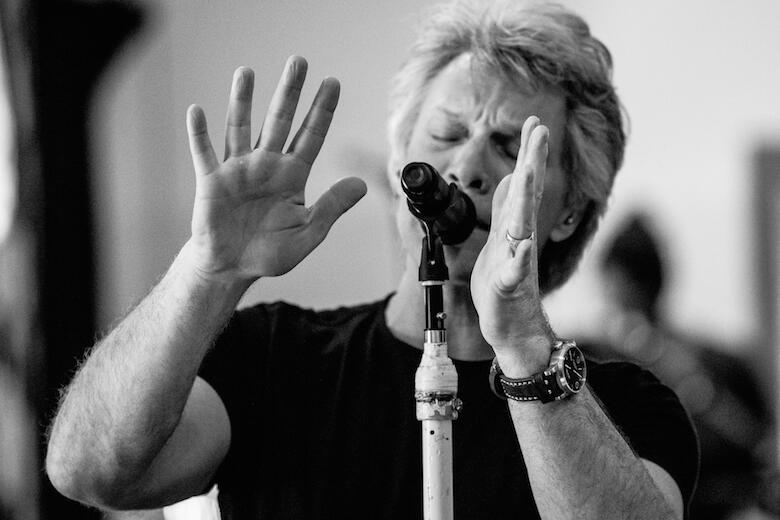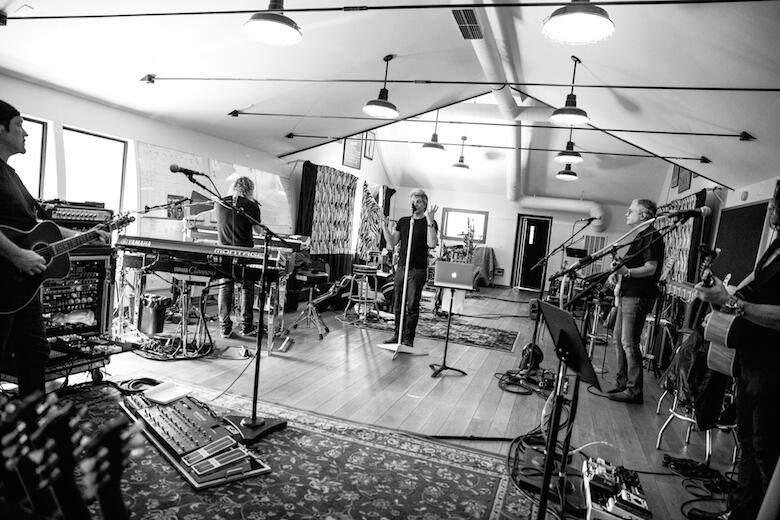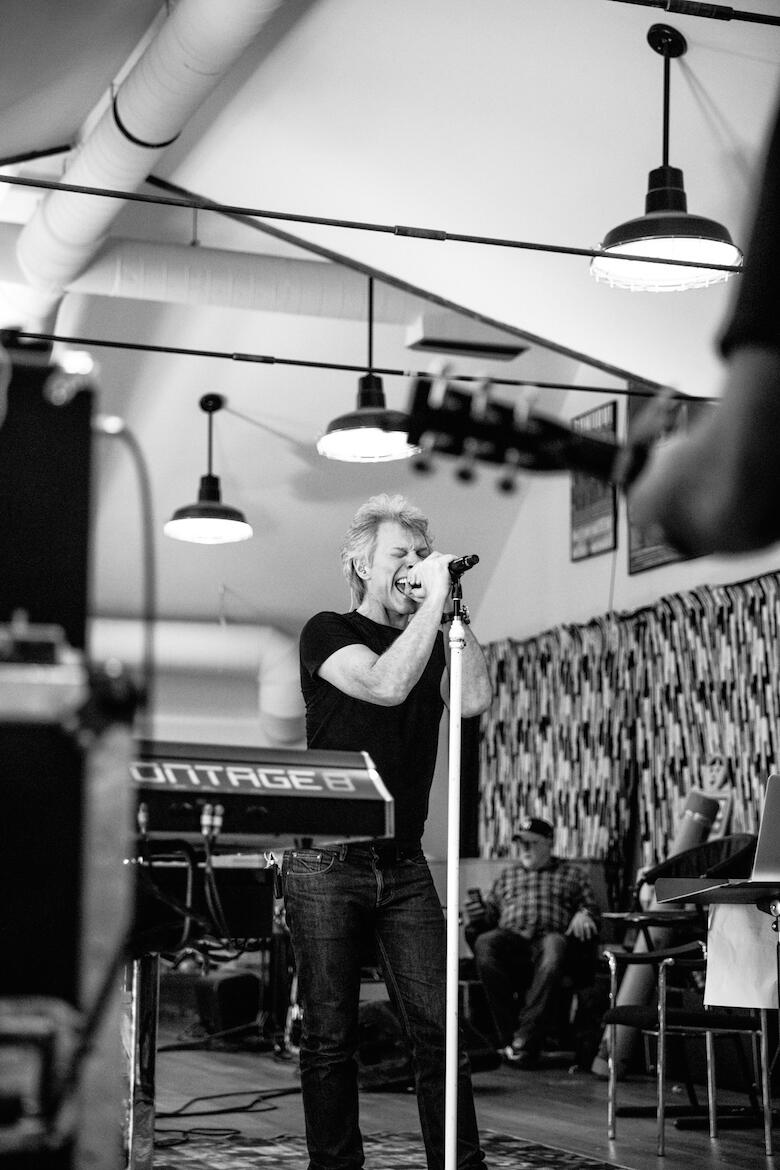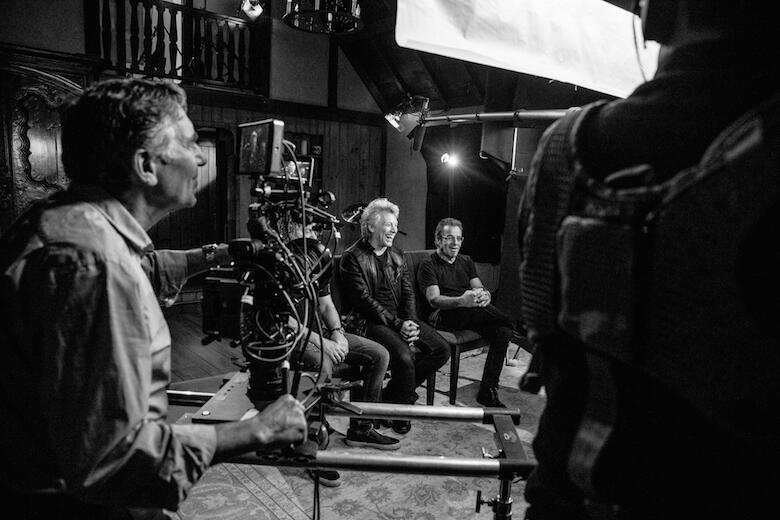 Chat About A Behind-The-Scenes Look at Bon Jovi's Tour Rehearsals (PHOTOS) | EXCLUSIVE