will.i.am Talks About Fergie's Departure From The Black Eyed Peas
By James Dinh
February 21, 2018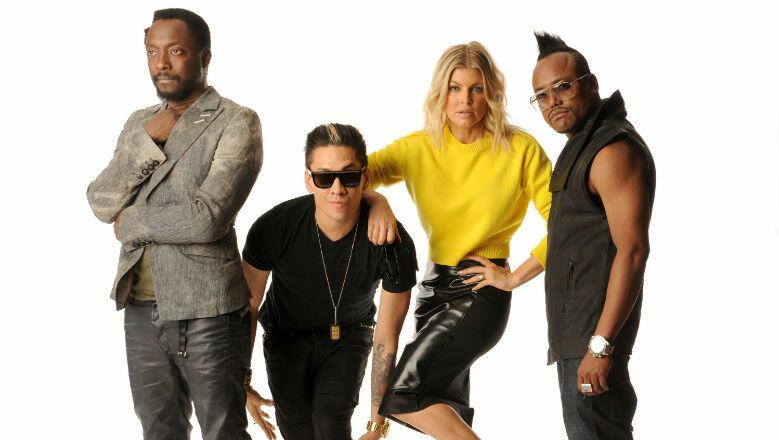 When rumors surfaced last summer that Fergie was no longer part of The Black Eyed Peas line-up, frontleader will.i.am made strategic efforts to talk about her involvement in the group without blatantly stating that she wasn't part of the pop collective. However, the super-producer has now come forward to admit that the band is a threesome, as per his new interview with The Daily Star.
"We are now a trio. I don't know why Fergie isn't on the project," the super-producer said of the pop star, who is currently in the middle of a public backlash after her "Star-Spangled Banner" performance at Sunday's NBA All-Star Game. "You will have to ask Fergie that."
Asked to elaborate more on the pop star's departure, will.i.am reportedly got defensive with the reporter, saying, "You know we are actually capable of doing it without Fergie. There's so much s**t to talk about, bro. But you guys just like meddling." The Black Eyed Peas were originally a trio back in the mid-90s comprising of will.i.am, Taboo and Apl.de.ap, before Fergie joined the band in 2002 and the helped the act tap into some mainstream success with "Where Is The Love?"
Interestingly enough, it seems like Nicole Scherzinger might be a potential replacement for Fergie, particularly since the trio is so close with the former Pussycat Dolls frontleader. "Are Pussycat Dolls coming back? I speak to Nicole every day and she hasn't mentioned it," will said. "But anything Nicole asked me to do I would do it though. I love that girl. We have a chat group called Black Eyed Peas family. It has nothing to do with making music or money. It's about friendship. It's the three of us and Nicole. It's about family. Nicole is Black Eyed Peas. She is family."
Chat About will.i.am Talks About Fergie's Departure From The Black Eyed Peas