5 Seconds of Summer Returns with New Song "Want You Back" (LISTEN)
By Nicole Mastrogiannis
February 22, 2018
5SOSFam! It's been approximately 853 days -- that's 1,228,320 minutes or 73,699,200 seconds -- since 5 Seconds of Summer last released their album Sounds Good Feels Good. We've been waiting, we've been wanting them back for years, and they have delivered. 5SOS3 is, indeed, coming, and the guys have FINALLY returned with brand new music in the form of a song, appropriately titled "Want You Back."
The band, comprised of Ashton Irwin, Luke Hemmings, Calum Hood and Michael Clifford, has been teasing their new single on social media for the past week, sharing lyrics, and the cover art (which cleverly contains all the lyrics) ... speaking of which, couldn't relate more to how we feel right now: "No matter where I go I'm always gonna want you back." EXACTLY. HOW DID YOU KNOW GUYS?!
The absolute BOP that is "Want You Back" takes a step back from 5SOS's signature pop/punk vibes, playing up the guys' pop side a bit more, and yet is still very much 5 Seconds of Summer.
Just a day before the song's official release, on Twitter, Ashton tweeted about the track, "Our music means the world to me, I feel so connected to this new music. I wrote it for me, I wrote it for you, I wrote it for us!"
Here are several "Want You Back" reaction tweets from the #5SOSFam perfectly describing our emotions right now:
Just last December, 5SOS celebrated 6 years together as a band. At the time, Ashton had teased that there was "so much good to come" from the guys in a Twitter video saying, "We've been a band for six years. I can't believe we've been together that long, it's insane. There's so much good to come as well, and I'm more exciting about this band than the first day I joined."
Meanwhile, Michael had tweeted the hilarious, "looked at Ashton today as he tapped me on the shoulder and said 'we've been a band for 6 years today' and I paused as I realized I've been married for 6 years to 3 lanky Australians unintentionally. welp."
Welcome back Ashton, Luke, Michael, and Calum! We missed you. Watch 5 Seconds of Summer's official "Want You Back" music video above.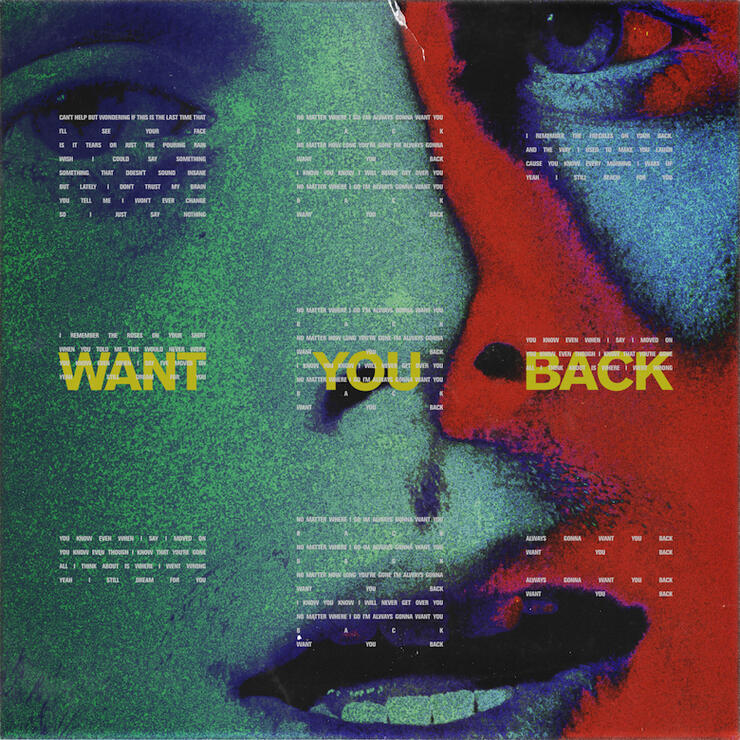 Chat About 5 Seconds of Summer Returns with New Song "Want You Back" (LISTEN)