Kylie Jenner's Daughter Has Inspired A Creepy Manicure
By Dave Basner
February 22, 2018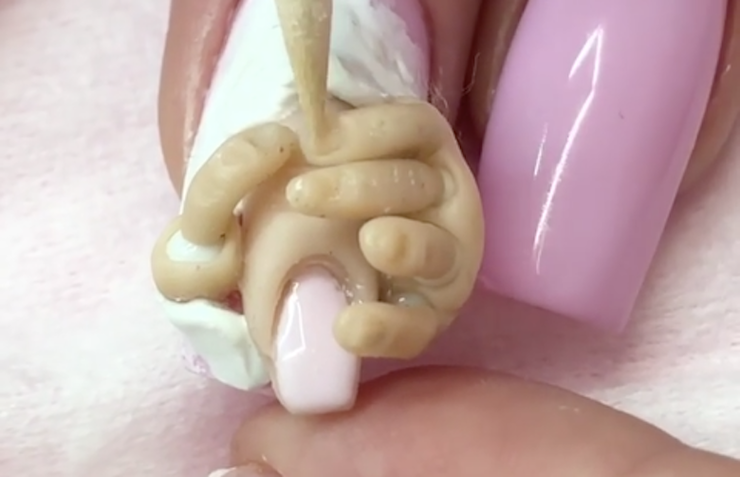 Earlier this month, Kylie Jenner announced the birth of her daughter, Stormi, with an Instagram post of the newborn's tiny hand wrapped around Kylie's thumb.
The photo became the most-liked ever on Instagram, but it also inspired a bizarre tribute in the form of a manicure.
A Russian salon called Nail Sunny recreated the iconic image on someone's nail. To do it, they used clay to created a small finger with an even smaller baby's hand wrapped around it, and placed it all on top of a freshly painted nail. The baby fingers can even move.
While some commenters felt it was adorable, others were more disturbed, writing things like "No no no no no a million times no" and calling it "nightmare-inducing."
No word if any salons in America will be offering the Stormi mani.
Chat About Kylie Jenner's Daughter Has Inspired A Creepy Manicure