Contestant's Family Feud Answer Offends Steve Harvey
By Dave Basner
May 5, 2020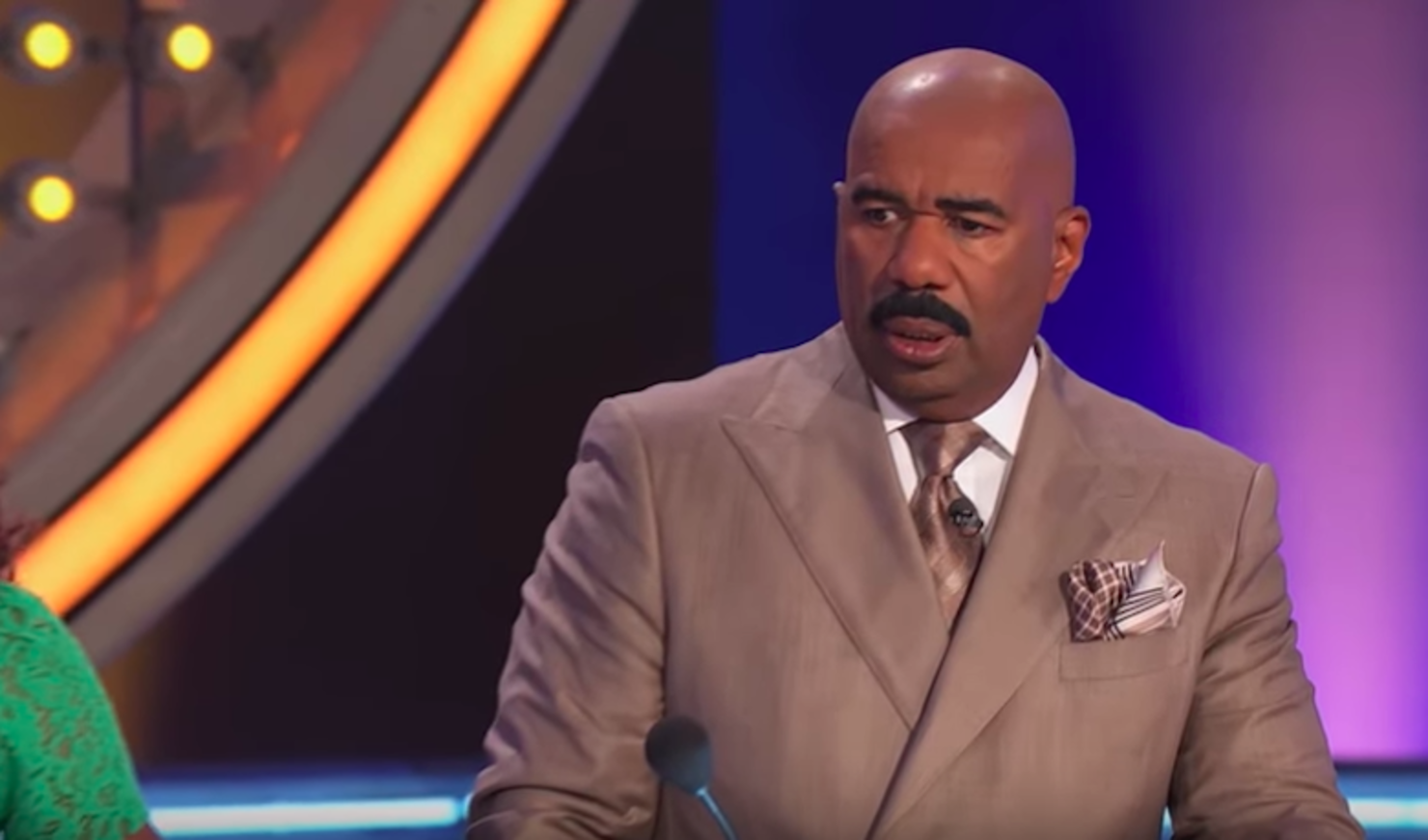 As host of Family Feud, Steve Harvey has heard contestants shout out all sorts of funny things, but on a recent episode, the answer one woman gave was hysterical because of how it offended Steve.  
When asked to name something that makes a guy look sleazy, one contestant quickly buzzed in and, without thinking of what Steve looked like, yelled, "A mustache." 
It was clear on Steve's mustached face he wasn't thrilled with her response. Worse yet, the answer was on the board. Everyone's reaction was priceless. 
It's not the first time Steve's facial hair got a contestant in trouble either: 
Unless Steve shaves his 'stache, it's bound to cause problems on future episodes. Find out when the show airs near you here.