Quincy Jones Is Sorry for Calling The Beatles "No-Playing Motherf---ers"
By Andrew Magnotta
February 23, 2018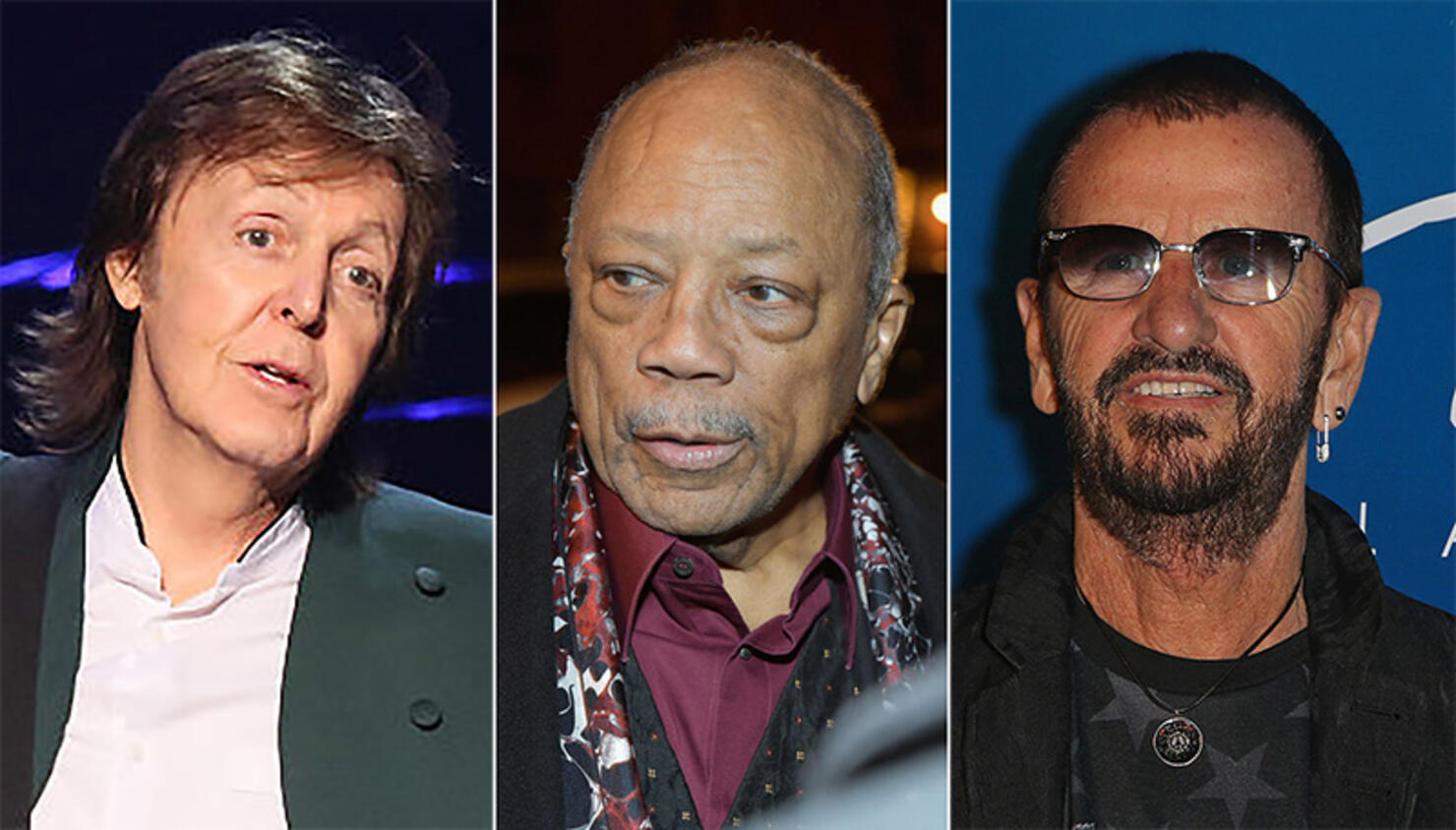 Jones wrote that he's lived a "long and crazy life" and sometimes details about events come "flooding back all at once." The former record executive conceded that his recollections of the events he mentioned don't "paint the full picture" of his experiences.
The "bad-mouthing is inexcusable," he wrote.
Jones says he was prompted to make his apology when his six daughters took him aside for a "family intervention."
"I'm so grateful for my daughters because they aren't sacred to stand up to their daddy. I am an imperfect human and I'm not afraid to say it. And I'm sorry, and I'm not afraid to say it."
Jones, who has produced hit albums by the likes of Frank Sinatra, Aretha Franklin, George Benson, Ringo Starr, Michael Jackson and many others, says his bombast overshadowed the points he wanted to make about civil rights, racism, homophobia, poverty and other social issues.
Jones revealed in the initial interview that he's never been a big fan of rock and roll.
When asked in the Vulture interview about his first impression of The Beatles, Jones responded that he thought "they were the worst musicians in the world. They were no-playing motherf---ers. [Paul McCartney] was the worst bass player I ever heard. And Ringo? Don't even talk about it."
He related a story about Ringo being unable to perform a simply drum part in the studio which another drummer was able to record perfectly in just a few minutes. Jones quickly added at the time, however, that he thinks Ringo is "a great guy."
He also said Jimi Hendrix chickened out of a session with a bunch of jazz players because he didn't think he was "nervous to play with Toots Thielemans, Herbie Hancock, Hubert Laws, Roland Kirk..."
Jones added that he enjoyed Cream, and then revealed perhaps the biggest bombshell—that Microsoft co-founder Paul Allen is one of the greatest guitar player he's ever seen.
He also dismissed rap music as boring, and modern pop as being devoid of innovation and soul.
Jones is the subject of a coming Netflix documentary and a CBS special to be hosted by Oprah Winfrey.
Photos: Getty Images