Travis Scott Gave Kylie Jenner A $1.4 Million Ferrari For Her Push Present
By Nicole Mastrogiannis
February 25, 2018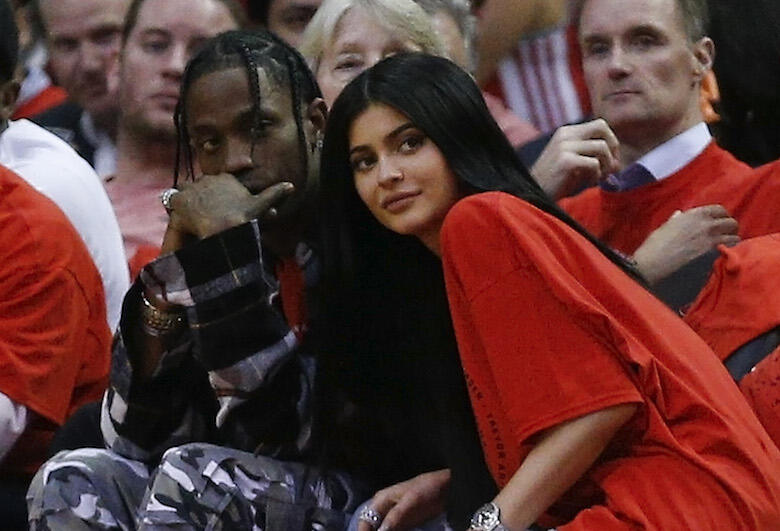 Kylie Jenner is certainly back on her social media game. Over the weekend, she's been posting non-stop about her new makeup collection, but also included some snapshots of a new present from Travis Scott: a $1.4 million Ferrari. You know, casual.
The jet-black Ferrari LaFerrari is a limited edition, and basically looks like the batmobile. So if you were expecting Kylie to add a family-style SUV or minivan to her car collection after giving birth to her first child, think again. She's not like a regular mom, she's a cool mom.
Kylie shared a picture of the exclusive sleek new car on social media, writing along with it, "Can't believe she's mine," adding in a video that the new set of wheels is her "push present."
It's been a pretty exciting weekend for Kylie. The 20-year-old and her rapper boyfriend were spotted out together for date night for the first time since welcoming their new baby girl Stormi into the world earlier this month. According to E! News, the couple went to Nobu in Malibu.
An witness told E! of the outing, "They were there for about two hours and enjoyed each other's company," adding, "They looked like they were happy to spend time with each other."
Mom and dad's big night out.
Kylie also celebrated her new makeup line for Kylie Cosmetics, called The Weather Collection, and it's inspired by baby Stormi. On her Instagram Stories, she noted of the new line, "Before I open my newest collection I just wanted to tell you guys a little bit of the background. I worked on this pretty much my entire pregnancy. And right after we chose Stormi's name, her name really inspired me." The Weather Collection launches February 28th.
Photo: Getty Images
Chat About Travis Scott Gave Kylie Jenner A $1.4 Million Ferrari For Her Push Present