Celebrating Mary J. Blige's Legacy: 7 Facts About The Queen Of Hip-Hop Soul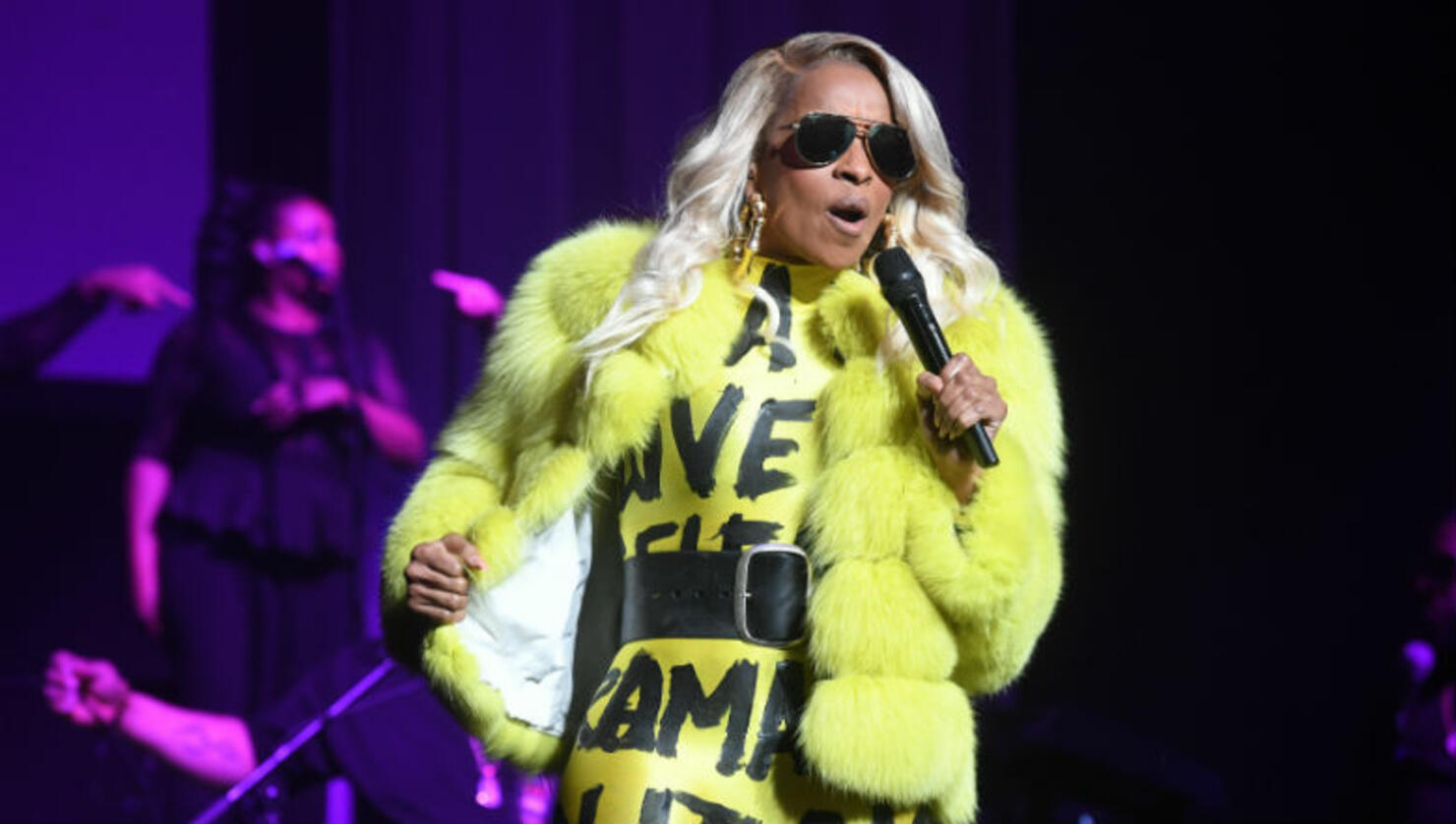 There's no way that we could go through Black Music Month without talking about the one and only Mary J. Blige. As the Queen Of Hip-Hop Soul, the industry titan has shattered boundaries for the genre and is living proof as to what one can achieve by overcoming personal hardships like depression, substance abuse, and infidelity. 
In honor of her long-lasting legacy, iHeartRadio is shedding some insight on the chart-topper with seven facts you make not have known about the singer and her career. Scroll on below to learn a little bit more about the one and only Mary J. Blige.
1. Mary J. Blige's title for her debut album, What's the 411?, was inspired by her one of her pre-fame jobs as a Directory Assistance Operator. 
2. We've all seen Mary break it down on stage, but it turns out, her skills on the dancefloor aren't just out of nowhere. "I was really, really good. I was a pop locker. I used to battle guys in the hallways," she said in a 2007 interview with Rolling Stone. "And as far as the electric boogie and all that goes, I was nice. I still think I'm nice. I wouldn't do it in public, but if I did, I wouldn't embarrass myself."
3. Blige spent a short period of her youth in a band called Pride in Yonkers, New York. In early 1988, she recorded an impromptu cover of Anita Baker's "Caught Up in the Rapture," which was played to Jeff Redd, a recording artist and A&R runner for Uptown Records, and it jumpstarted her solo career. Redd sent it to the CEO of the label, Andre Harrell, and the rest was history when she signed a record deal the following year.
4. Mariah Carey and Diddy appeared in MJB's "No More Drama" video for a reason. Blige reportedly asked her star-studded friends to make cameos in the 2001 Sanji-directed clip because they had both just endured their own personal endeavors. The video was shot on September 12, 2001, just a day after the terrorist attacks in New York City and at the Pentagon in Washington D.C. It also won Blige her first MTV Video Music Award for Best R&B Video.
5. Mary J's first acting role was as Ola Mae, the daughter of a strict pastor, on The Jamie Foxx Show during a 1998 episode called "Papa Don't Preach."
6. Believe it or not, Led Zeppelin was one of her favorite bands growing up. Need proof? Just check out her rendition of "Starway to Heaven" during her 2010 appearance on The OprahWinfrey Show.
7. Mary had to be convinced to go makeup-free when playing her Oscar-nominated role of Florence Jackson in Mudbound. During an interview with The Daily Show's Trevor Noah, film director Dee Rees revealed that the star tried to work in some beauty enhancements every so often. "She tried to sneak in some eyelashes every now and then, or sneak in some nails," she admitted. "I'm like, no gel tips for Florence. I was like, 'What is that in the frame? Is that a f**king French manicure?!'"