Listen to Chris Cornell Sing Johnny Cash's "You Never Knew My Mind"
By Andrew Magnotta
February 26, 2018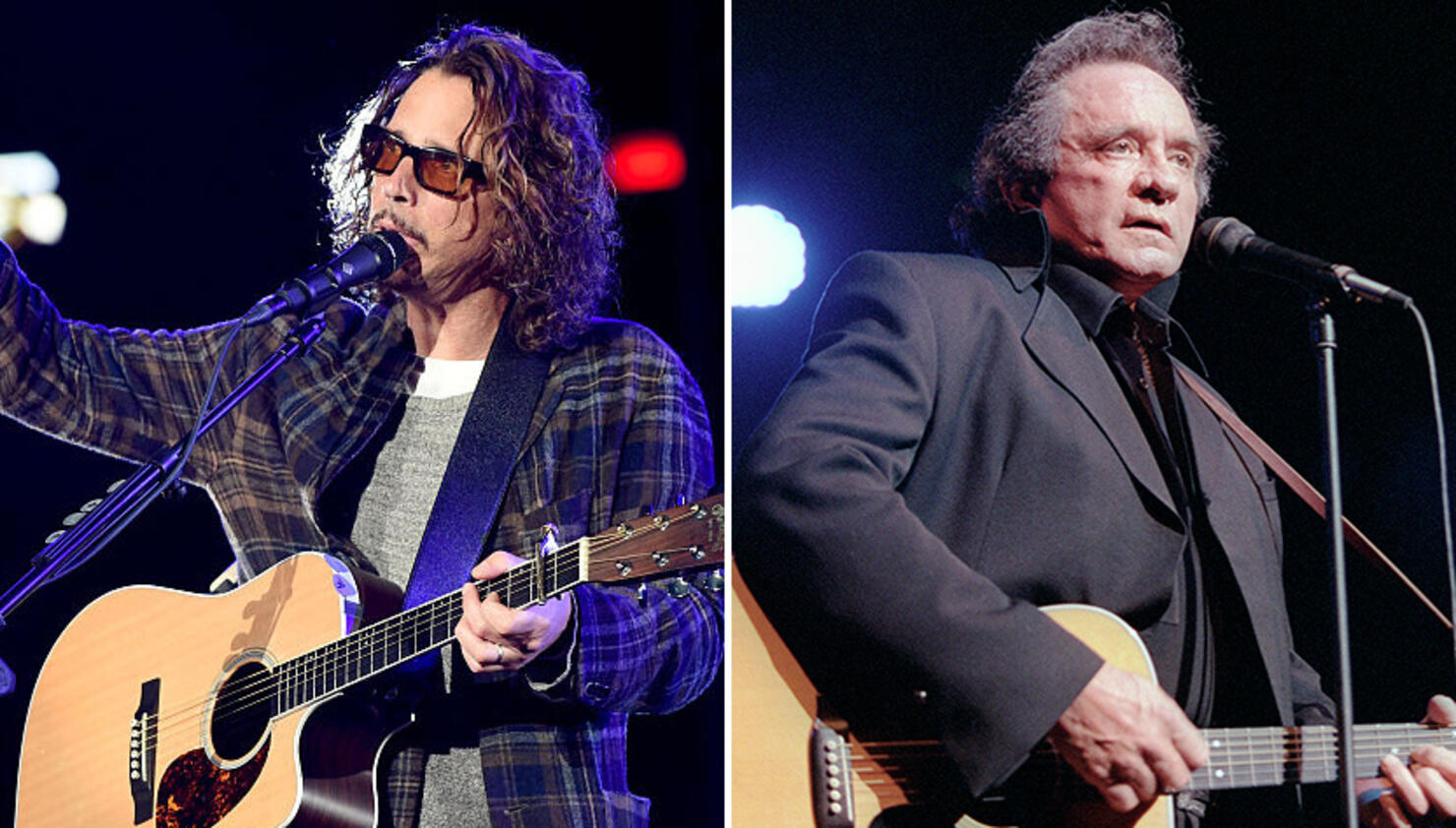 Late-Soundgarden frontman Chris Cornell participated in a collaborative new album of songs created around the words of late-country legend Johnny Cash.
Johnny Cash: Forever Words features various artists creating songs from lyrics, poems and other bits of Cash's numerous writings.
Cash's son John Carter Cash curated his father's writings for the album and book of the same name, and co-produced the album.
"Through the years, there were things that [Johnny] wrote that he set aside," Carter Cash told Zane Lowe. "There were songs that he had lyrics for — maybe he had music, maybe [he] didn't — that he never recorded. There were also things that he wrote. He wrote 'You Never Knew My Mind' in 1967."
The song is a companion to another previously unreleased Cash work, "I Never Knew Your Mind."
Cornell discussed the pair of songs in an interview about the project: "I thought it was kind of brilliant that he would actually bother writing a song in its entirety from maybe his own perspective and then sort of to the perspective to the person that he's writing it out—like sing both sides of it."
Cornell said one of the song's initial challenges was that he had to change some of Cash's words, then figuring out which words should be repeated.
"That was really scary," Cornell said, recalling that he had to convince himself that he was making something Cash would have liked.
"I think I met the man once or twice in my life and he was so gracious," Cornell said. "And he was such an influence on me as a musician. And he also covered a song that I wrote. Since that time I thought he's one of the bigger presences in my life, in terms of an artist that I'm a fan of."
Cash covered Soundgarden's "Rusty Cage" in 1996 for his Unchained album.
Carter Cash says he believes the lyrics to "You Never Knew My Mind" were written to Cash's first wife, Vivian. He says that year, 1967, was the year their divorce was finalized; it was also the year Cash and June Carter began seeing one another.
"So 'You Never Knew My Mind' was not something that he would have released at that time because my mother was standing beside him."
Listen to the finished track with Cornell here:
Watch Cornell explain the process here: