Camila Cabello Turns 21: A Look At Her Big Year Ahead
By James Dinh
March 3, 2018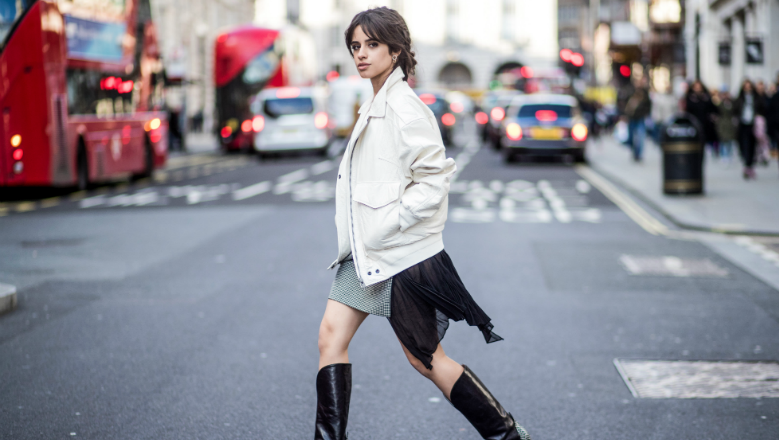 It's hard to believe, but Camila Cabello has already spent more than half a decade in the music industry and Saturday (March 1) sees the former Fifth Harmony singer embark on a big personal milestone: her 21st birthday.
Even though she may be of age to purchase alcohol or legally possess one ounce of marijuana in Colorado, the "Havana" singer has a lot more important items on her 2018 to-do list. Plus, based on our quick review of her forthcoming years, it's bound to be an even busier one than last year, which led up to the release of her anticipated debut LP, Camila.
In just about a week, Cabello will hit the 2018 iHeartRadio Music Awards, which will see the star compete in five categories like Best New Pop Artist and Best Solo Breakout, and receive the first-ever FanGirls Award, which recognizes "a female artist who has pushed boundaries with her music and message while inspiring her fans around the globe."
In April, Cabello will embark on her own for her first solo headlining trek, which is appropriately named after her new single, "Never Be The Same." For the 16-date trek, the former 5H bandmate will hit major cities including Los Angeles, New York, Chicago, Denver, Boston, London, and Toronto. She'll continue on with dates in Amsterdam, Berlin, Barcelona, and Madrid. Now, it's not the only tour that she'll be part of. Earlier this week, Taylor Swift announced that Cabello and Charli XCX will serve as opening acts for her "reputation Stadium Tour." Word of Cabello's booking isn't much of a surprise as fans noticed that her solo trek actually aligned perfectly with Swift's tour dates.
Oh, and speaking of "Never Be The Same," once "Havana" officially dies down on the radio, we're onto single numero dos, which she has already teased a video for in early February. For the time being, it doesn't actually look like "Havana" will calm down. On Billboard's Adult Pop Songs radio airplay chart dated March 3, the smash jumped to the No. 1 spot. This marks yet another format that the song has topped after the rhythmic and adult pop songs charts.
Chat About Camila Cabello Turns 21: A Look At Her Big Year Ahead