Charlie Watts Says "It Wouldn't Bother Me" if Rolling Stones Retired
By Andrew Magnotta
February 27, 2018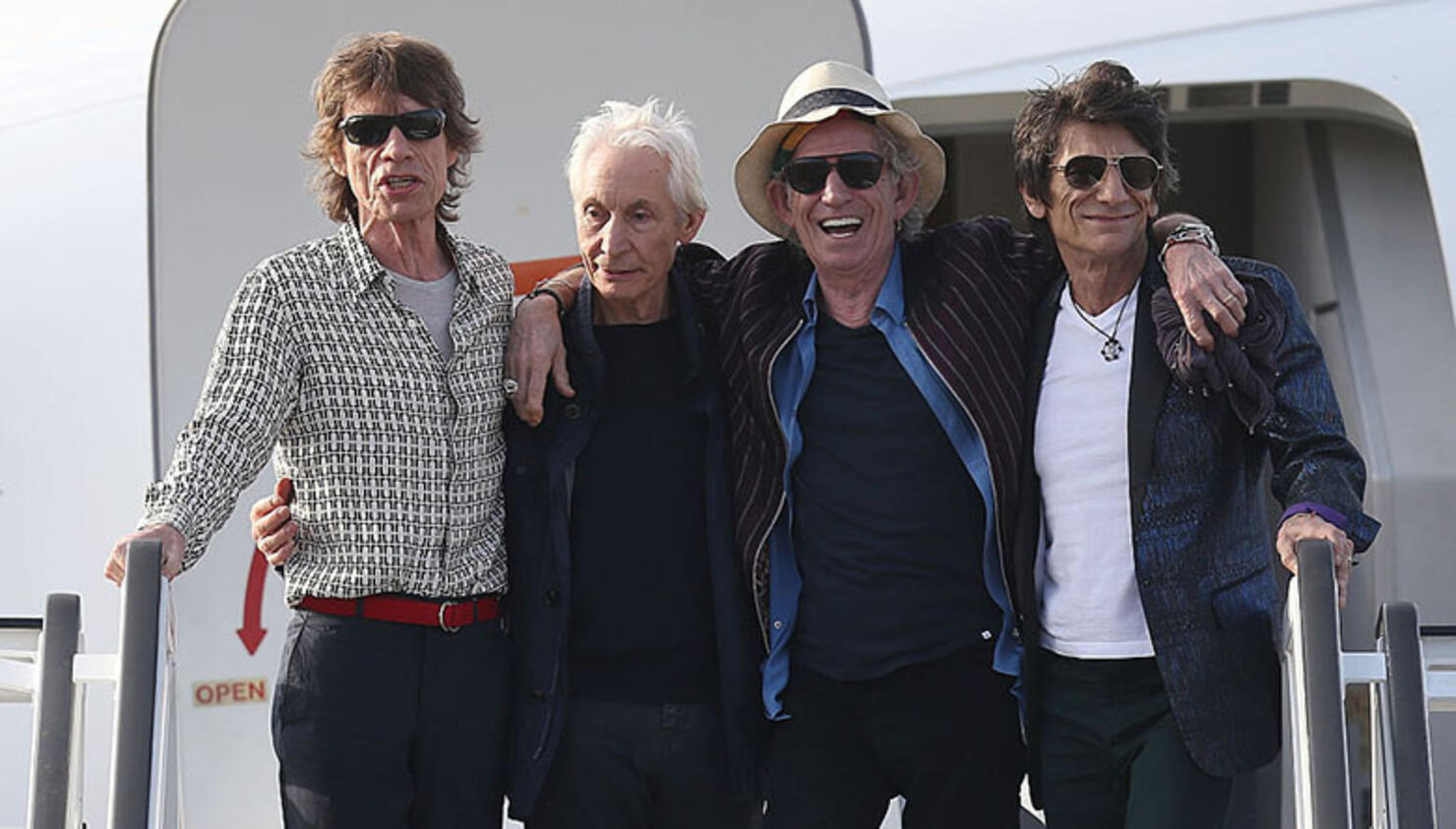 Rolling Stones drummer Charlie Watts loves that he's still playing the drums after nearly 60 years onstage, but he is also at peace with his musical career.
Watts expressed ambivalence about retirement when the subject came up in a recent interview.
"I love playing the drums, and I love playing with Mick and Keith and Ronnie," Watts, 76, recently told the Guardian. "I don't know about the rest of it. It wouldn't bother me if the Rolling Stones said 'That's it – enough.'"
While plenty of people would be saddened if the Stones were to say goodbye once and for all, it's not like it would come out of the blue.
The Rolling Stones have been together since 1962. While the band rarely records anymore, it tours almost every year.
In fact, the Stones recently announced a European tour, beginning this spring!
While Watts is health-conscious nowadays—he says he hasn't drank alcohol or smoked in years—he still worries about his health and ability to perform deteriorating with age.
"I don't know what I would do if I stopped," Watts said. "Keith is a great one for saying once you're going, keep going. The big worry for me is being well enough. We don't work like we used to fortunately. There are huge gaps between each show."
Watts said he doesn't know if the upcoming No Filter Tour will be the Stones' last run, but he says he isn't thinking too far beyond the tour's last show in July in Warsaw.
Whether Watts' thoughts about retirement signal a desire to get off the road isn't clear, but as Ultimate Classic Rock pointed out today, the Stones are unlikely to continue without their longtime drummer.
Guitarist Keith Richards has said in the past that there would be no Rolling Stones without Watts.
The drummer says that when it does end, he wants to be on good terms with his bandmates.
"I would like Mick to say, or me or Keith or whoever, 'I don't want to do it anymore,' for whatever reason, and we just say, 'That's it,'" Watts told The Guardian. "I wouldn't want it to be an argument or whatever."
The Rolling Stones aren't finished yet. You get check out their newly-announced tour dates here.
Photo: Getty Images