Janelle Monáe Talks New Music, Freedom & Female Empowerment
By Nicole Mastrogiannis
February 28, 2018
It's been five years since Janelle Monáe last released an album, but the Grammy-nominated recording artist -- who over the last several years has taken on a few different titles -- has finally returned with new music.
DIRTY COMPUTER will be Janelle's next album (her third full length LP), which will be released on April 27th, and includes the two new songs she's already shared from the project; the '80s inspired "Make Me Feel" and raw, anthemic "Django Jane." During an exclusive interview with iHeartRadio, Janelle opened up about her new music, its inspiration, freedom, female empowerment, and more.
What Janelle has been up to over the last five years
Janelle last released an album in 2013, The Electric Lady. Since then, the 32-year-old has transcended her career as a songwriter/performer/producer, and has gone the extra mile in her roles as an actress and activist. She appeared in two incredible Academy Award nominated films, Hidden Figures and Moonlight, and has continued to be advocate and voice for important movements, including female empowerment -- all which have helped contribute inspiration to her new project. Janelle explained of what she's been up to over the last several years:
"I've been working. I've been creating art, and I'm just excited that now [fans] get to hear what I've been working on. I believe in timing, and I believe that 2018, this is the year of freedom. This is the year of being fearless. It always has been, but I think that we see it in film, we see it in music. And I just want to continue on that path of being fearless and free and creating songs to celebrate those who are oftentimes uncelebrated."
Monáe has also taken some time to learn more about herself. "Being a queer black woman in America, someone who has been in relationships with both men and women – I consider myself to be a free-ass motherf**ker," she told Rolling Stone just a day before the album release.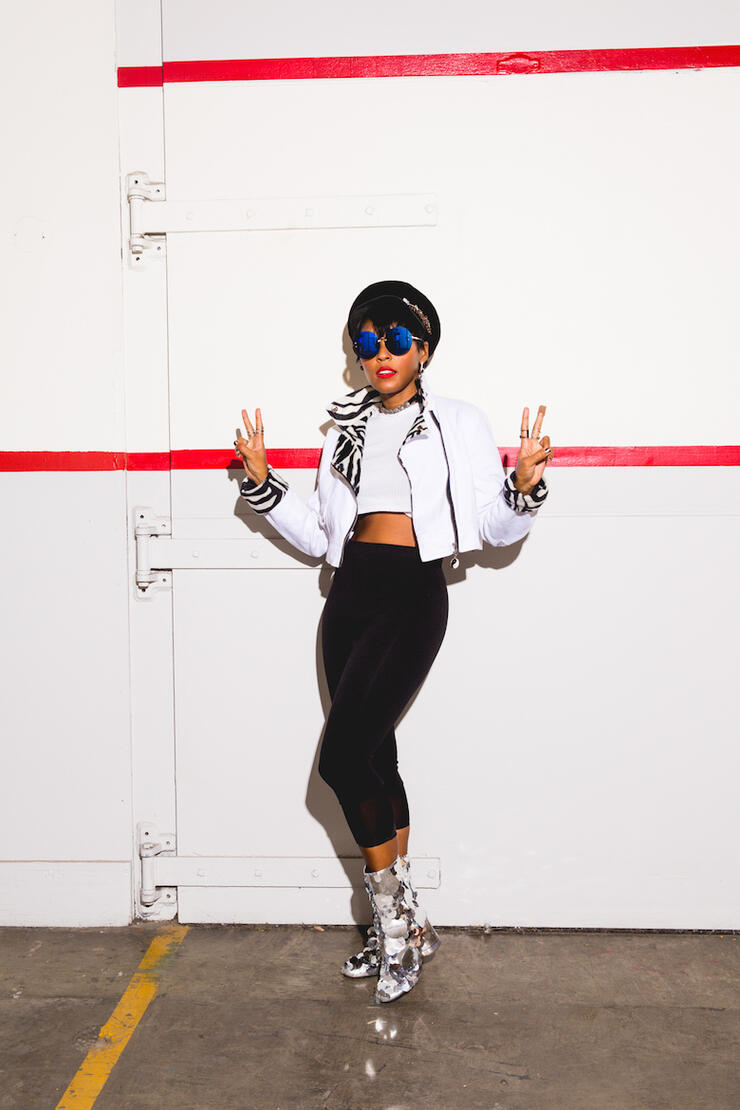 Speaking of being fearless, Janelle recently gave an empowering speech just before introducing Kesha's incredible tear-jerking, star-studded performance at the 2018 Grammy Awards, inspired by movements like Time's Up and #MeToo. She tells us:
"I'm very inspired by women and what women are doing right now. We're all uniting, and we're protecting each other, and we're helping create a support system for those who feel silenced and feel like they can't speak out against the abuse of power. And it was an honor to introduce Kesha, and it's an honor to stand with women, not just in the music industry, but across the entertainment industry and everywhere, who are suffering in silence and who just need that support system for them to come out and just talk about the things that are happening, the things that we need to put an end to. So I'm very positive. I'm very hopeful that as an artist and collaborating with more women that we'll get some systemic changes made that will protect the art, protect the artist, and protect women in music, and in the entertainment industry."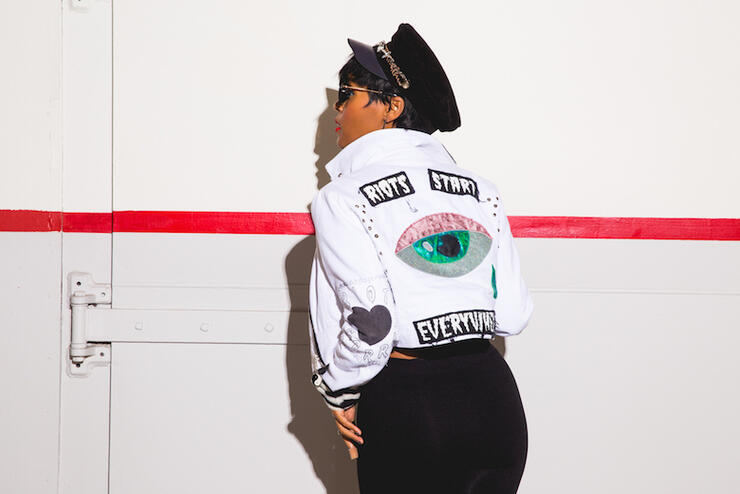 On the meaning behind her new song "Make Me Feel"
So far, from DIRTY COMPUTER, Janelle has released "Make Me Feel" and "Django Jane." "Make Me Feel" will bring you right back to the '80s and delivers electric, female-driven lyrics and visuals in the colorful music video, which was directed by Alan Ferguson. She explains of the meaning behind the song:
"I have so much fun performing this song. It's called 'Make Me Feel,' and it's the song about freedom. When I perform it, when I sing it, that's the only thing that I'm thinking about is having fun, being free. There's freedom in dancing. There's freedom in moving. There's freedom in just celebrating your authentic self. And that's what 'Make Me Feel' is like. It's about make me feel ... that's the way you make me feel. Whatever I want to do right now is what I'm gonna do, and I feel empowered while doing it."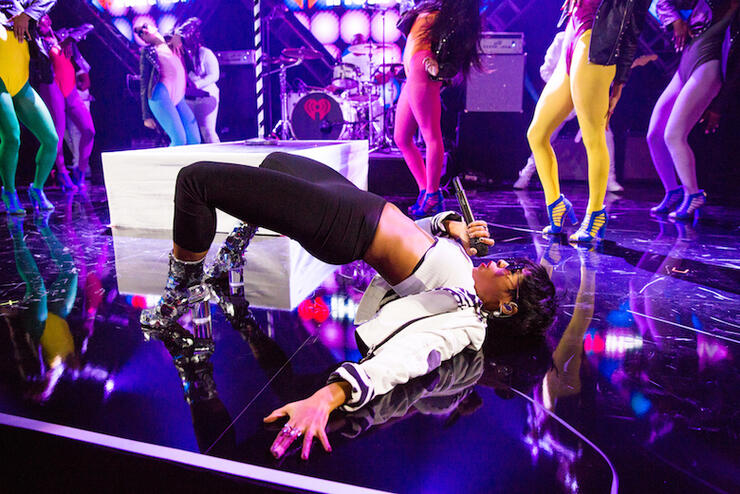 Janelle's outlook for 2018
After consuming "Make Me Feel" and "Django Jane," fans can also look forward to the rest of DIRTY COMPUTER on April 27th, but as Janelle explains, "I have a lot of tricks up my sleeve. I have a lot more fun things."
Janelle also explains of the rest of her outlook for 2018, "I just think that this is a great year. This will be a great year for women, a great year for artists, a great year for music, and again, we want to bring the fun into this year and into next year with this album, with our performances. We wanna bring joy and we wanna also uplift those who are oftentimes uncelebrated."
Watch Janelle's official music videos for "Make Me Feel" and "Django Jane" below.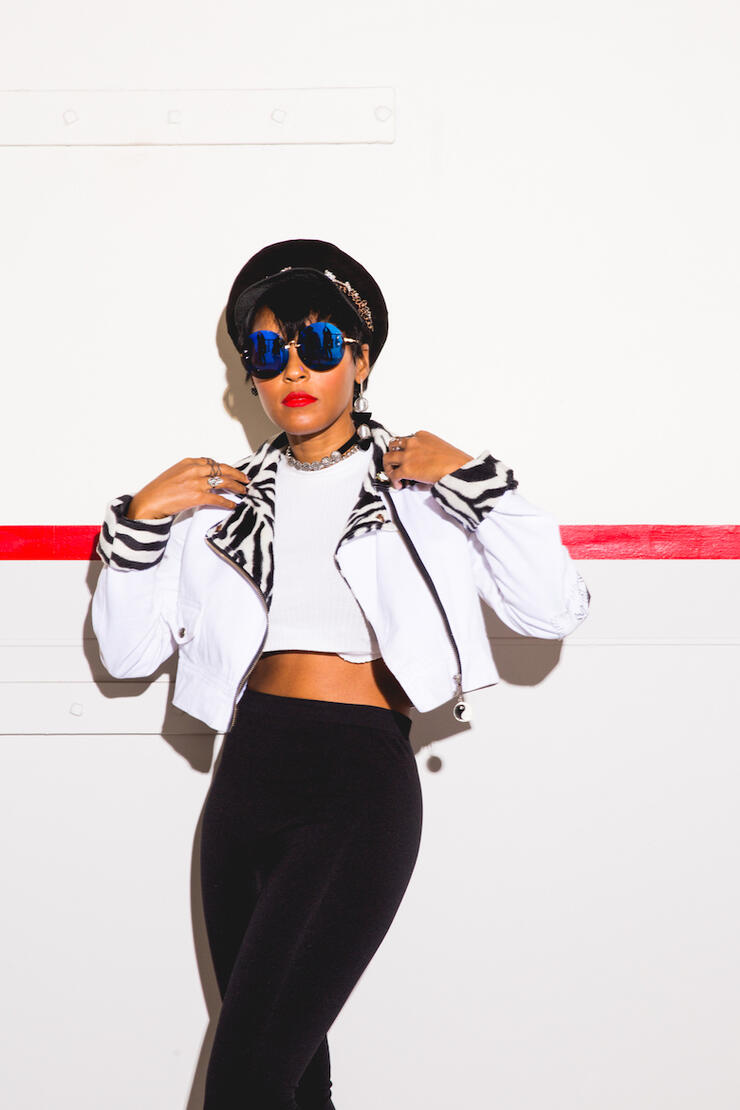 Chat About Janelle Monáe Talks New Music, Freedom & Female Empowerment