Bazzi: iHeartRadio On The Verge Artist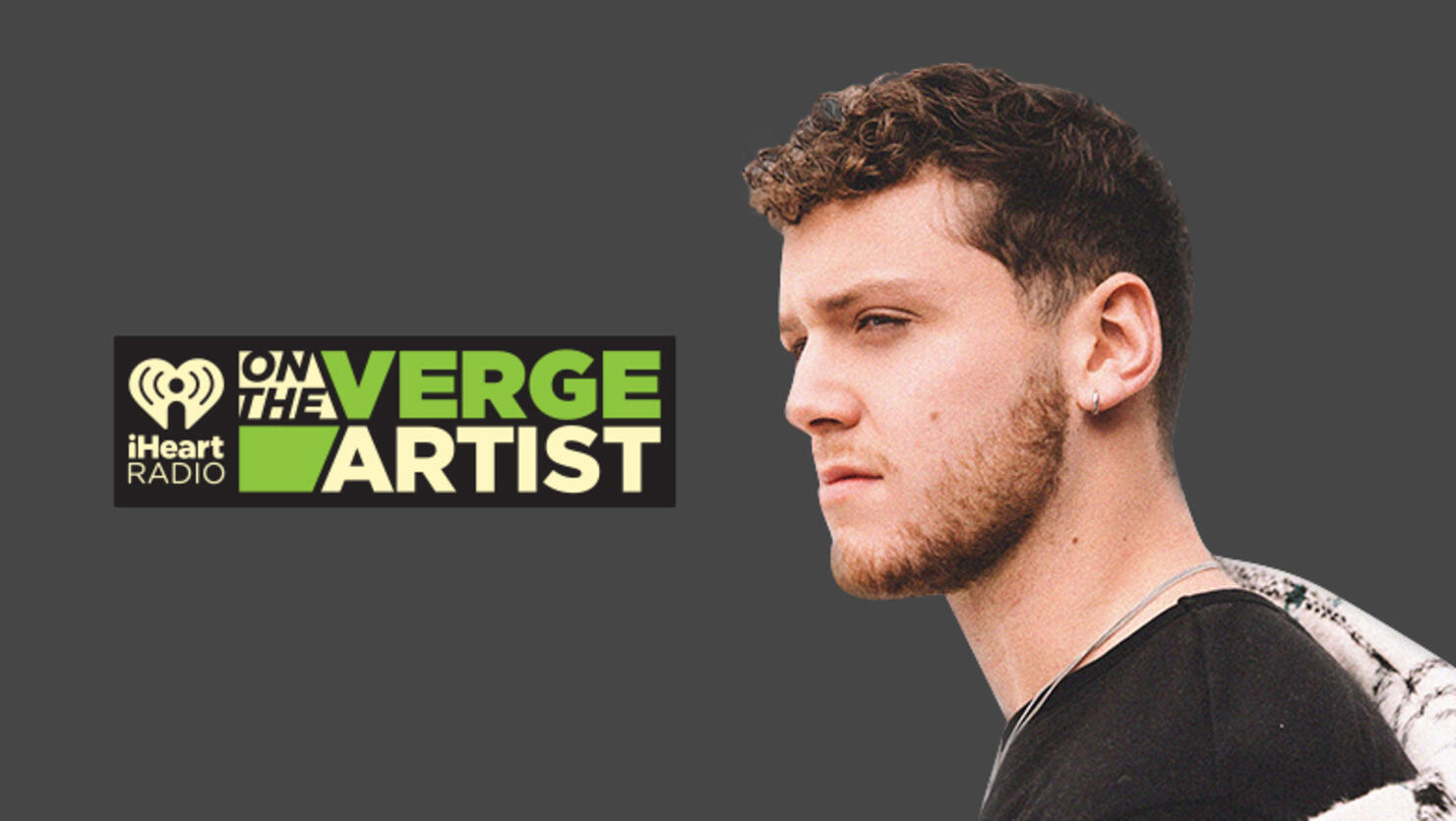 Grasping smoked-out sensual R&B and widescreen pop sensibilities inside of an eighties-inspired high-fashion fever dream, Michigan-born and Los Angeles-based singer, producer, songwriter, and multi-instrumentalist Bazzi wants to take you on a trip.
"There's a genuine feeling in my music," he exclaims. "It's a mix of everything I grew up on—from rock to pop. You hear the guitars and real drum sounds with modern day elements and weird samples. It's odd and different. It's got a swag and flow, but you're in this fantasy world at the same time."
Long before unlocking that place, he took the first step on his musical journey back in Dearborn, MI. Born to a Lebanese immigrant father and American mother, he shares stories of dressing up as Elvis to perform in front of the neighbors and dancing to Ricky Martin across the living room with a comb doubling for a microphone. Returning from a trip to Lebanon, Dad brought home an Oud, and a four-year-old Bazzi immediately took to the instrument. By the age of six, he picked up a traditional acoustic.
Fascinated by music, the budding talent devoted his high school years to uploading tracks online as he obsessed over diverse influences ranging from Justin Timberlake and Bryson Tiller to Duran Duran and Guns N' Roses. During senior year, he and pops moved to L.A. so Bazzi could properly pursue a career in music. While finishing high school on the West Coast, he constantly wrote and produced, creating his own soundscapes by hand on guitar, piano, and drums.
At this point, a distinct vision began to unfold in tandem with a personal revelation.
"Finding my sound went exactly parallel with me knowing myself better," he admits. "The deeper I got into understanding myself and learning to love myself, the more I was able to hone into the sound. I've always felt like authenticity speaks so loud when you actually have a voice. We're raised in an insecure society. I think people mistake confidence for being conceited. I embraced who I am rather than wishing I was someone different. The music grew as a result."
He independently released "Alone" on Soundcloud in 2017. Organically, the song generated over 1 million Spotify streams within a few months' time and peaked in the Top 10 of the US Viral Chart. Next up, Bazzi unveiled "Beautiful." After teasing a 30-second clip of the melody on Twitter, the snippet received 3,000 retweets encouraging him to finish the entire tune.
With lush instrumentation, expansive production, and a heavenly hypnotic hook, the track graced key Apple Music playlists such as "Best of the Week," "A-List Pop," "Breaking Pop," "Future Hits," "Relationship Goals," and more.
"It was just a vibe," he reveals. "I was inspired by the 'Beautiful angel' line. I just laid the chords down and freestyled the melody. You should feel like you're in a dream when listening."
His latest release "Mine" hints at even bigger things to come. Over a sultry and simmering beat punctuated by the magical pluck of a heart and video game warbles, he croons intoxicating lines like, "You so fucking precious when you smile."
"We were hanging in the pool at my friend's house," he states. "I went in the kitchen to grab a water, and 'Mine' literally hit me. I rocked that beat with my boys Rice N Peas and went for it."
Ultimately, Bazzi is well on his way, and he's inviting everyone along for the ride.
"I hope people listen to my music and leave with that good energy," he leaves off. "The goal is for them to feel sexy and confident as they blare it with their windows down. It's like a trip."
CHECK IT OUT...