Keith Richards: Drugs Today Are "Bland," "Not Interesting"
By Andrew Magnotta
March 2, 2018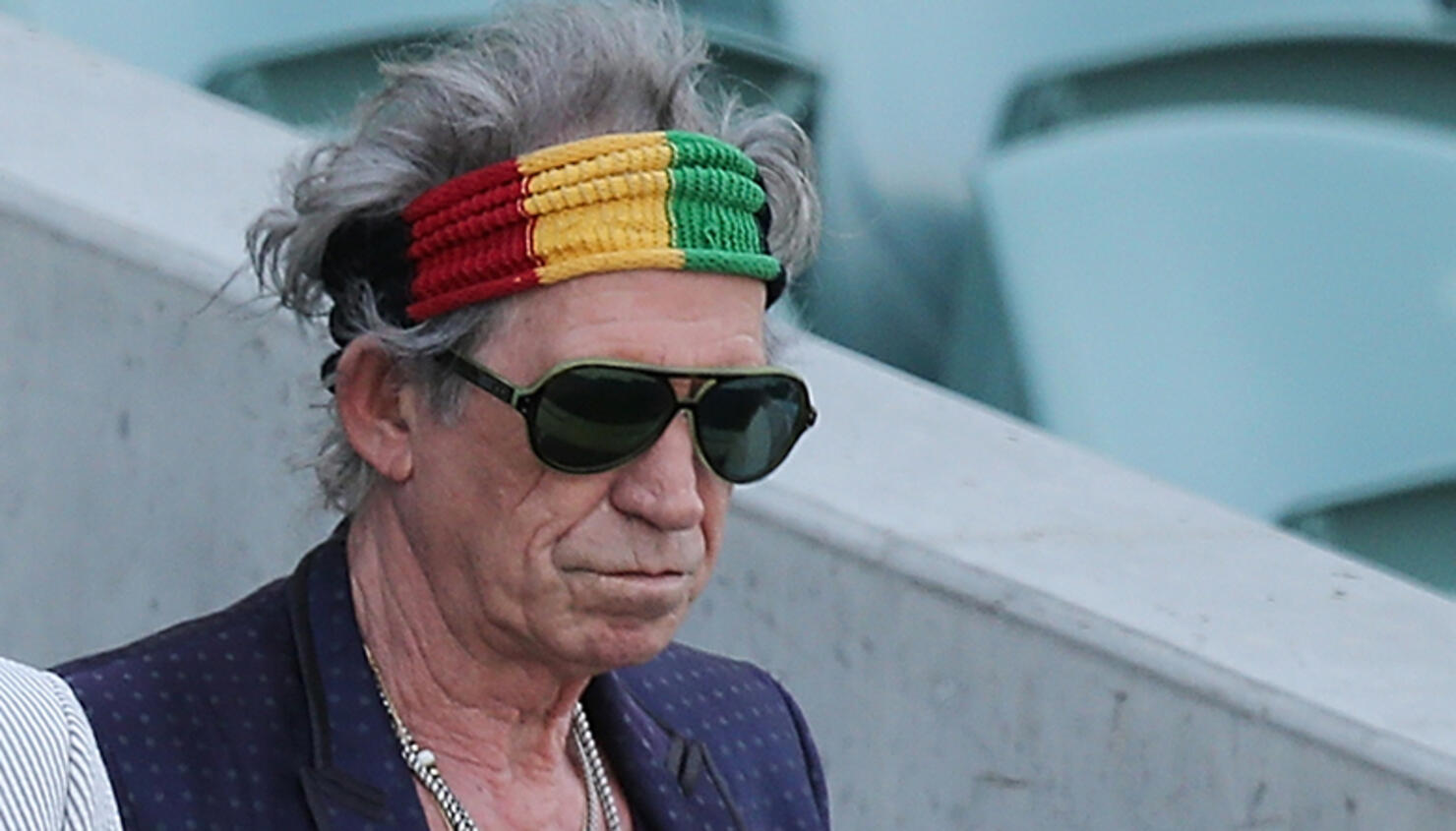 In addition to co-authoring some of the most beloved songs in the history of popular music, Rolling Stones guitarist Keith Richards is an icon for putting the drugs in the cliché sex, drugs and rock and roll.
Nowadays, despite Richards' enduring career with the Rolling Stones, he's renown in part just for being still alive despite his staggering history of drug and alcohol abuse.
Richards has admittedly cut down his partying in recent years, though he's never claimed to be completely sober. In a recent interview with The Telegraph, Richards said, regarding most drugs, the thrill is just...gone.
"Drugs are not interesting these days," said the guitarist. "They are very institutionalized and bland. And, anyway, I've done 'em all."
Richards still chain smokes, notes the interviewer. And the guitarist is as open as ever about his other recreational activities.
"I'm not saying I'm definitely off all of this stuff. In six months' time, I might be on it again. But at the moment, for a couple of months, I haven't touched it."
Keef's drummer Charlie Watts recently told the Guardian that's he's extremely health-conscious. He says he hasn't drank alcohol or smoked in years.
Richards addressed speculation that the Rolling Stones might be retiring soon. He was asked about Elton John's recently announced farewell tour.
"More room for us!" Richards said. "After three years on the road with Elton, you would want to retire, too. I'll take his word for it."
Meanwhile, Watts recently said "it wouldn't bother" him with the band retired.
In any case, the Stones have a European tour beginning this spring. Watts said he's not thinking about his career beyond that tour.
"I don't know what I would do if I stopped," Watts said. "Keith is a great one for saying once you're going, keep going. The big worry for me is being well enough. We don't work like we used to fortunately. There are huge gaps between each show."
Richards, however, has plans for later this year.
He told the Wall Street Journal this week that the band will record an new album soon, its first of original music since 2005's A Bigger Bang.
Photo: Getty Images