Report: Rick Ross Hospitalized Due To Pneumonia
By James Dinh
March 2, 2018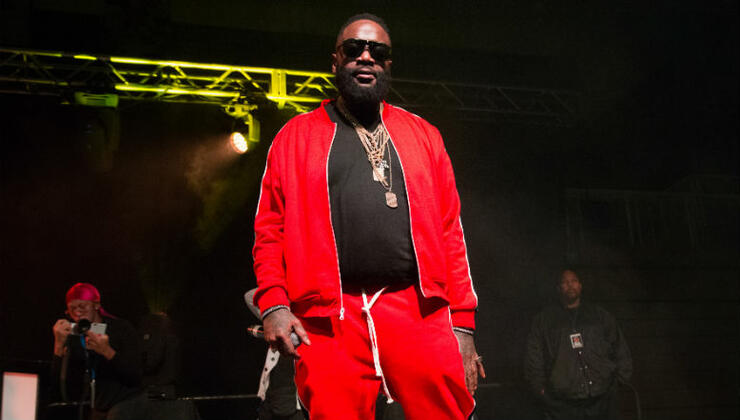 On Friday morning (March 2), the outlet reported that Ross took ill in his Miami home. As the story goes, someone from his residence called 911 at 3:30 AM on Thursday, claiming that a man in distress (presumably Rick) was breathing heavy and unresponsive. The caller also revealed that the man had a history of seizures and was "slobbing out of the mouth." Once law enforcement arrived on the scene, he reportedly became combative.
TMZ revealed that Rick did indeed go to the hospital and is currently receiving respiratory treatment for a possible pneumonia diagnosis. Another source admitted that Rick was asked to make a public appearance on Thursday night, but a rep said he was in the hospital. Meanwhile, a family member "strongly denied" that the MC was hospitalized at all, so someone is clearly trying to spin a different story.
Back in 2011, Rick suffered two seizures on two separate flights and had to be hospitalized. At the time, the rapper blamed them on lack of sleep, but has since gone on to focus on his health and drop 100 pounds.
Chat About Report: Rick Ross Hospitalized Due To Pneumonia