Ariana Grande Recruits Pharrell, Max Martin For 'Personal' New Album
By James Dinh
March 3, 2018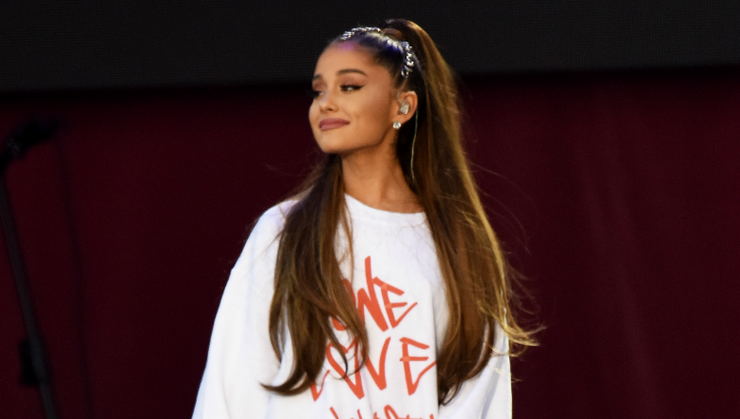 Almost a year since the tragic terrorist bombing at her concert in Manchester, Ariana Grande has stepped out of the limelight to work on her new album and the project is complete, according to a new report from TMZ.
On Friday (March 2), it was reported that the follow-up to 2016's Dangerous Woman is complete, and includes production credits from Pharrell and Max Martin. Sources close to the singer revealed that the fourth studio LP is much more "personal" than her previous efforts as she was involved in penning every single track on the project. Songwriting is a new venture for the pop star but the final product seems to be impressive, at least that's based on the feedback she received during a wrap meeting with Republic Records execs and her manager, Scooter Braun. Grande took to Instagram Story on Friday afternoon to share a photo from the meeting. Next up for the 24-year-old is a focus on the album artwork and visuals to the tracks.
Just a few weeks ago, Braun spoke about Grande's mental headspace after the May attack at the end of her "Dangerous Woman World Tour." In a podcast chat with Big Questions with Cal Fussman, Braun opened up about the incident, which saw a man detonate a device at the end of the pop show while attendees were attempting to exit the venue. "When she found out that fans of hers had died, she was...so sad," he revealed. "She cried for days, she felt everything – every face they announced, every name, she wore on her sleeve. Every bit of emotion because that's who she is. And the thing I will always remember is that she goes, 'If I don't do something, I'm not who I say I am to these people.'"
After the bombing, Braun thought it was best to get back on the road, but the singer had some major hesitations. "She was suffering from trauma," he recalled. "She's like 'I can never sing these songs again. I can't put on these costumes. Are you crazy?'"
It was a moment that saw the manager make moves to cancel the rest of the tour with the guidance of the insurance brokers for the trek. Still, Grande knew that she had to do something and it was a string of text messages to Scooter that turned the entire ship around.
"And by the time I landed back in LA I had 16 text messages from her and she's saying 'Call me, I've been thinking,' and she said 'Scooter, if I don't do something, I'm not who I say I was, and these people died in vain. I need to get back on to the road immediately,'" he explained of the moment. "And we thought about it, and I said I need you to take two weeks, I want you to see a therapist, I want you to get your mind right cause this is gonna be a lot. And I have a crazy idea. Before our next show in two weeks, I want to go back to Manchester, and I want to make this statement, we're not going to wait three months, we're gonna go back now." And she said, "I'm with you."
Chat About Ariana Grande Recruits Pharrell, Max Martin For 'Personal' New Album