Nicki Minaj Has Reportedly Finished Her New Album
By James Dinh
March 4, 2018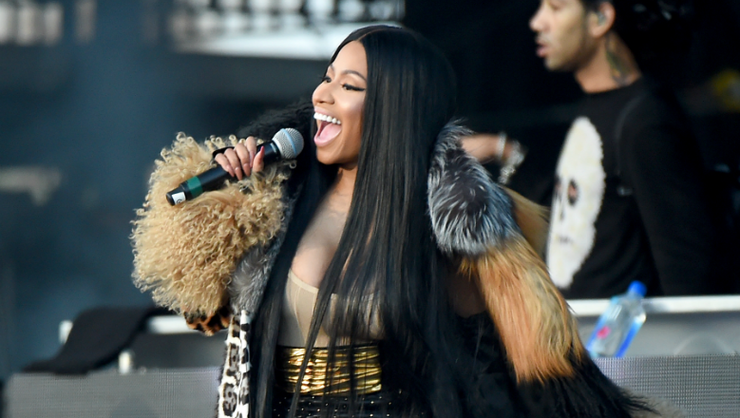 Nicki Minaj has been on hiatus working on her new album and her absence from the scene has caused a string of headlines. Thankfully, it appears as if the follow-up to 2014's The Pintprint has been handed into her record label, as per Charlamagne tha God of The Breakfast Club.
On Thursday (March 1), the radio show welcomed hip-hop experts B. Dot and Elliott Wilson to the morning show to talk about the industry and conversation turned to the Young Money honey. "That's not easy to do. I applaud her for doing it — someone who is that connected to social," Wilson admitted of Nicki's social media hiatus, before Charlemagne dropped the bomb: "I heard [Nicki] just turned the album in."
"I'm going to be honest with you. The only thing I want hear from Nicki is good music. I don't care about anything going on in her personal life. That's what I want from Nicki Minaj. I want focused music," he continued.
In related news, Birdman recently spoke about the Harajuku Barbie's rap skills in a discussion about Lil Wayne's legacy. "I always say she's the best ever, best female ever in hip-hop, hands down, facts. There's no getting around it," Cash Money CEO revealed. "There's levels to this s**t. Very much levels to this s**t. She's an elite."
"Sometimes, you can put Nicki in a room with males on a rap, but if you put her on females, it's nothing," he continued. "She's a monster in her own race... She's just a special talent. I'm blessed to have her a part of my team. She's a special talent I've never heard before."
Chat About Nicki Minaj Has Reportedly Finished Her New Album