Dick's And Walmart Facing Age Discrimination Lawsuit Over New Gun Rules
By Bill Galluccio
March 6, 2018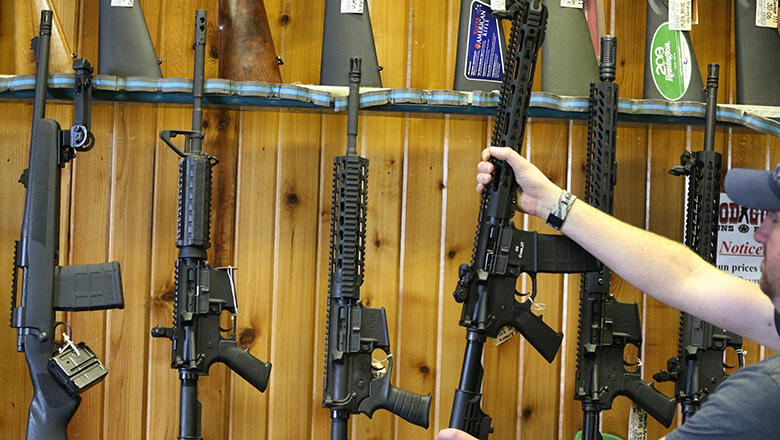 Following the horrific school shooting that left 17 people dead at a Florida high school, many companies cut ties with the NRA while other companies changed their policy on gun sales. Two companies, Dick's Sporting Goods, and Walmart are now facing an age discrimination lawsuit after refusing to sell a gun to a 20-year-old from Oregon.
According to NBC News, Tyler Watson attempted to buy a .22-caliber Ruger rifle from Dick's and another gun from Walmart but was turned away for being too young. Oregon law allows the sale of rifles to anybody who is over the age of 18.
The Willamette Week reports the lawsuit claims the policy to restrict firearms to somebody under the age 21 violates "Oregon's anti-discrimination laws, which bar businesses from limiting services based on someone's race, religion, gender or age."
Watson is asking judges to force Dick's and Walmart "to stop unlawfully discriminating against 18, 19, and 20 year-old customers at all Oregon locations.
Walmart spokesman Randy Hargrove said the company will defend their policy in court.
"We stand behind our decision and plan to defend it," he said. "While we haven't seen the complaint, we will respond as appropriate with the court."
A retired judge voiced concerns about the new policies and believes they could be in violation of Oregon's anti-discrimination law. Jim Hargreaves said that companies "can't set their own age limit because the statute has already done that."
"They don't have any authority because the statute specifically says you can't as a merchant discriminate against either young people or old people. If you're selling something you have to sell it to anyone who is entitled to buy it by law."
He said that only the legislature can pass a law to restrict firearms to people who are over 21-years-old.
"The legislature makes the determination of what the age limit is for doing things—they said 21 for drinking and 18 for buying guns," he says. "If you're a general merchant you don't get to change that because that's the job of the legislature."
Photo: Getty Images
Chat About Dick's And Walmart Facing Age Discrimination Lawsuit Over New Gun Rules