Mariah Carey Recalls Sweet Story About Her First Collaboration With JAY-Z
By James Dinh
March 7, 2018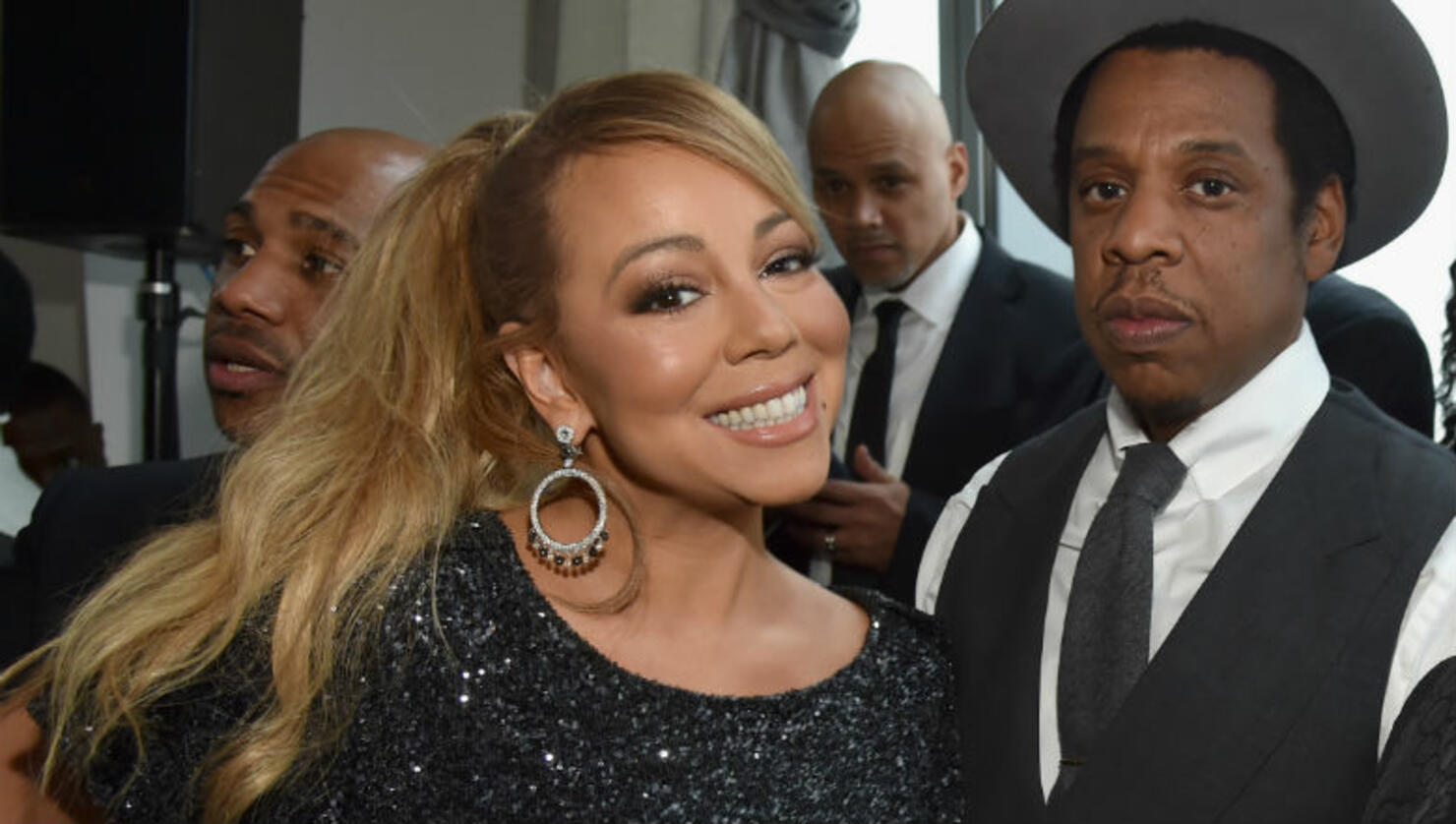 Mariah Carey is hard at work on a new album and appears on the latest issue of V Magazine to speak about the newest era in her legacy. Following the release of her 2014 LP, Me. I Am Mariah... The Elusive Chanteuse, the pop titan's next album will see her return to Roc Nation, which Carey said was a natural move, considering her close relation with JAY-Z.
"Well, the first time I worked with Jay[-Z] was for the album, Rainbow, on the song "Heartbreaker." We were at Mr. Chow's in New York—this is before everybody in the world knew who he was," she recalled of their early days. "But we lovers of hip-hop knew who he was, and were very in awe of him, his talent, where he came from, his whole story and everything. So we talked that night and ended up collaborating."
Carey explained that the conversation involved a mutual exchange, where she later lent her talents to "Things That U Do" off the rapper's 1999 LP, Vol. 3... Life and Times of S. Carter, and he worked on "Heartbreaker." "We just have a history as friends and as collaborators, so it's kind of a thing that's already been established," she explained.
In addition to HOV, Carey said that she's working on the album with fellow Roc Nation honchos Jay Brown and Tata [Tyran Smith]. "I've already been in the studio last year and the year before that, just playing around and doing some music, some other things. I don't want to give away too many people that I'm working with, but there's a different approach that I'm taking as an artist," she continued. "I think it's like a fresh start. A lot of people see that whole other image. They see this diva; they see hair, makeup, bod, clothes, whatever it is—and hand gestures [laughs]—and they're like, oh. They don't think songwriter. But I look at myself as a songwriter first, and then a singer. That's what I love to do the most."