Former KISS Guitarist Vinnie Vincent to Reunite With Gene Simmons
By Andrew Magnotta
March 8, 2018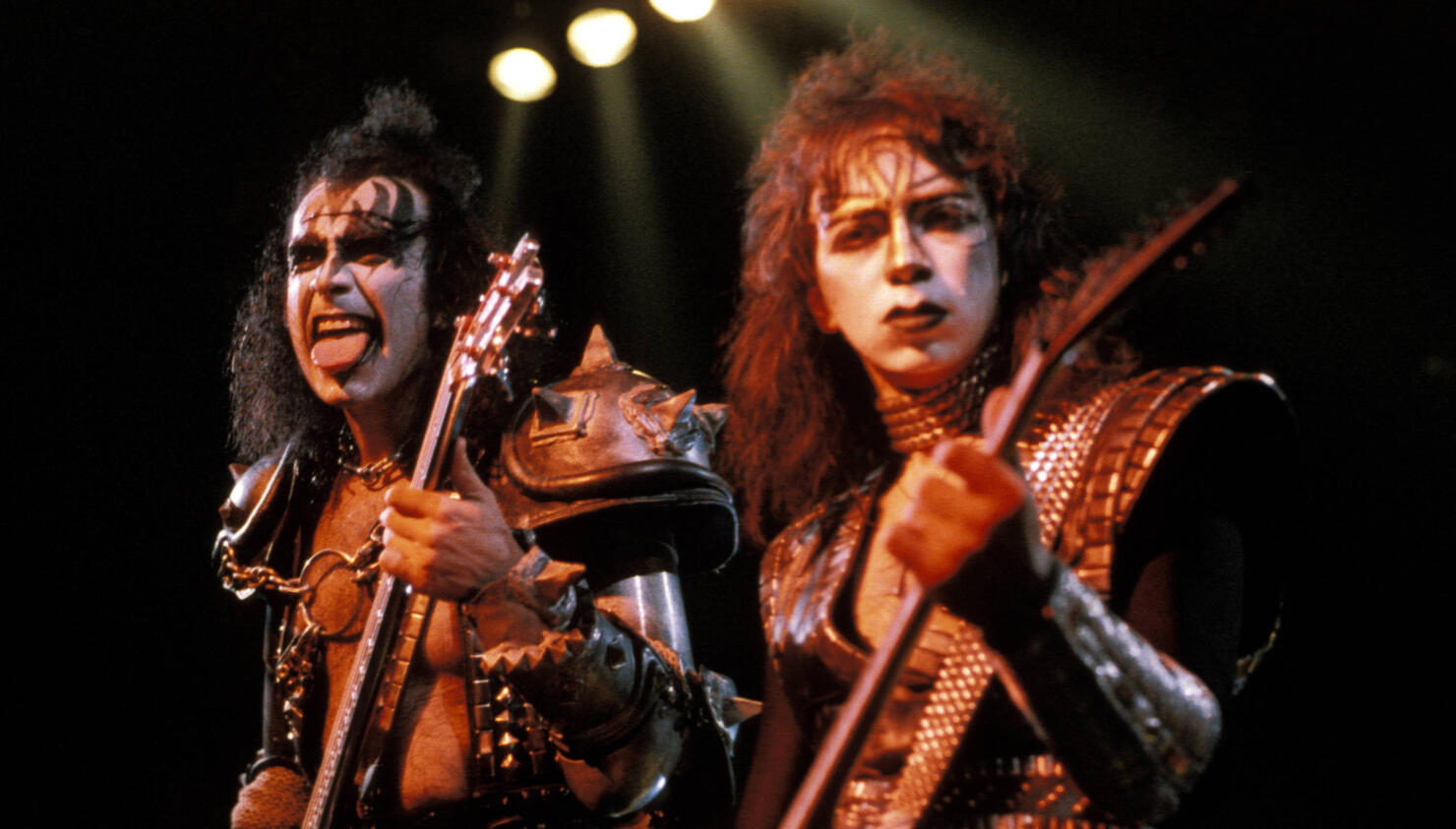 In the same interview, Vincent said that he planned to join Simmons at the April 14 event in Nashville, but the guitarist is almost as well known for his virtuosic style as he is for his flakiness.
But Vincent has reconfirmed his commitment to the event in a Facebook post on his official fan page, profusely thanking Simmons for his friendship and for inviting him to be a part of the event.
"To Gene, thank you my very valued friend, I'm humbled and honored to be a part of you again and I thank you so much for this wonderful ad," he wrote (in all caps).
Vincent will also take part in an event at Spooky Empire in Orlando April 6 - 8, where he will be meeting with fans, taking photos and signing autographs.
Vincent worked with KISS in the studio as a substitute for Ace Frehley before being hired full-time by the band in 1982 upon Frehley's departure. The guitarist was known for his unique style and for the "Ankh warrior" makeup he wore during his early performances with the band.
Vincent wrote and performed on KISS' 1983 Lick It Up album and helped usher the band into a period where it abandoned its face-painted aesthetic and over-the-top stage costumes.
Despite his contentious relationship with KISS over the years that included a number of lawsuits, Vincent says he and Simmons reconciled while Simmons was putting together his Vault box set.
"These are guys I love. I love them to this day. I've got memories that are wonderful—most of them are!"
Photo: Getty Images