Rob Halford Says K.K. Downing's Comments Detract From Judas Priest's Music
By Andrew Magnotta
March 9, 2018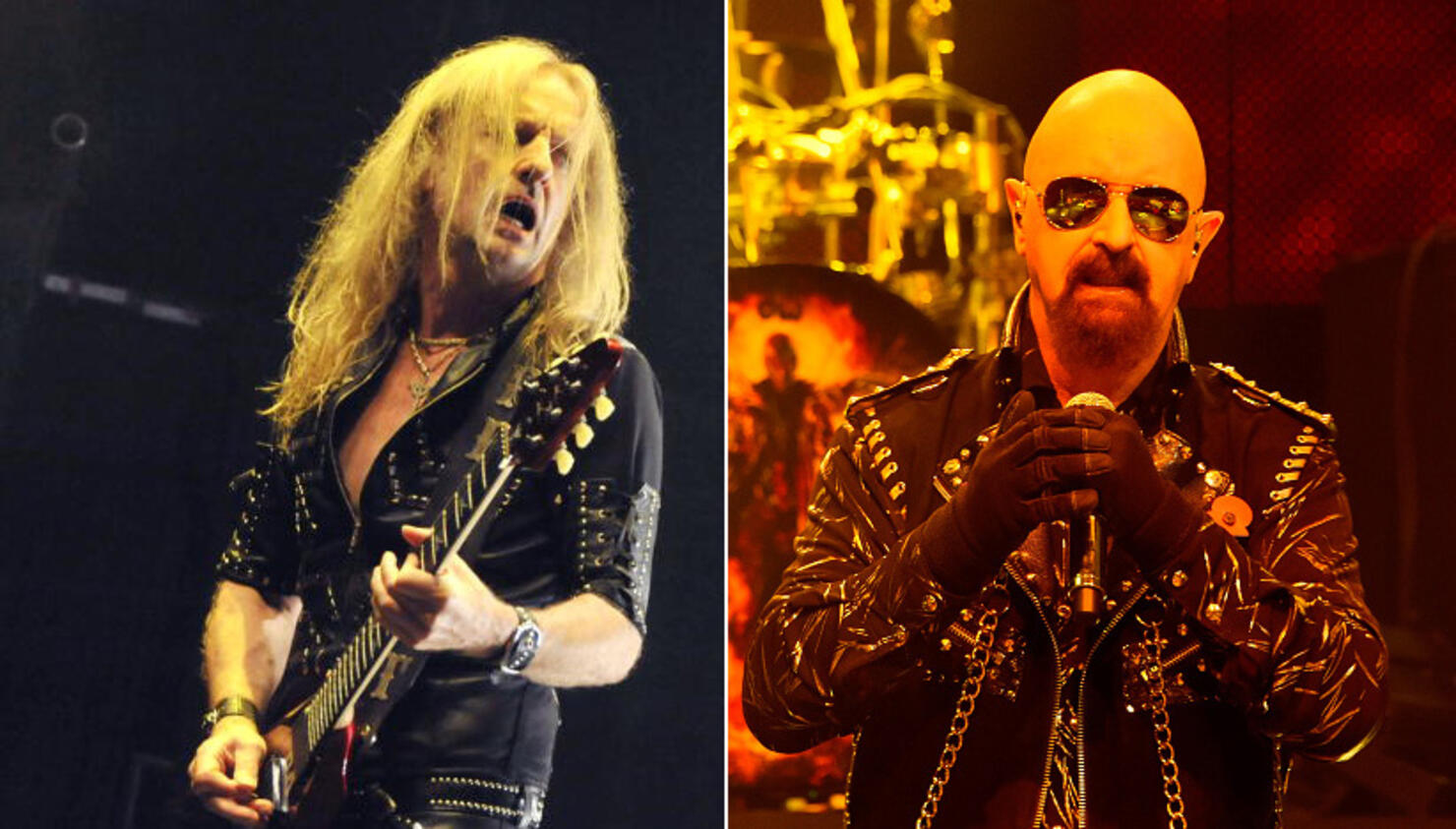 Judas Priest frontman Rob Halford can't understand why former guitarist K.K. Downing would now start spouting off about the band he left seven years ago.
Downing left Judas Priest in 2011 after over 40 years with the band but suggested that his former band mates should have asked him to return following the recent departure of guitarist Glenn Tipton due to Parkinson's disease.
Halford recently told Rolling Stone that the "timing of K.K.'s statement was a little bit suspect, quite frankly. Why now?" the frontman asked.
"This band is a very private band when it comes to things like this, and it detracts from all the great things Judas Priest has done and is still doing. It was just unfortunate. I personally had to respond to the insinuation that [producer Andy Sneap] was doing Glenn's guitar work. That was just not true. I wanted to get it off my chest."
Downing's initial comments about Tipton and Sneap were widely interpreted as Downing saying Tipton was unable to play all of his guitar parts on the band's latest album, Firepower.
Halford bristled at that suggestion.
"I can categorically state that that is a thousand percent false," Halford told The Freaks with Kenny and Crash, asserting that he was in the studio for all of Tipton's sessions.
"I've never seen anybody so brave in the fact that every song was a challenge for him to make it work, but he did consistently, day after day," the singer said of Tipton's performance on the album.
Downing later walked back his earlier statement, saying that he only meant to express that he believed Sneap played a significant role in the creative process behind Firepower, not that Tipton had a substitute.
While Downing no longer performs, writes or records with Judas Priest, he claims he's still legally a member.
In October, Halford said the band would consider reuniting with Downing if Judas Priest were to make the Rock and Roll Hall of Fame.
"Everything's on the table for anyone that's been associated with Priest in and out of the band," he said at the time. "It's going to be an absolutely spectacular night, should we be inaugurated — so get the votes, I say."
Blabbermouth, however, points out that Priest bassist Ian Hill—the band's longest tenured member—more recently shot down the idea that Downing would ever perform with the band again.
"He retired seven years ago and he made it clear at the time that he didn't wanna come back," Hill said. "So I'm surprised that he's saying that he was surprised that he wasn't asked. I think we all thought he probably would have been surprised if we had asked him."
Photos: Getty Images