Tim McGraw Collapses On Stage During Concert In Ireland
By Zack Massey
March 11, 2018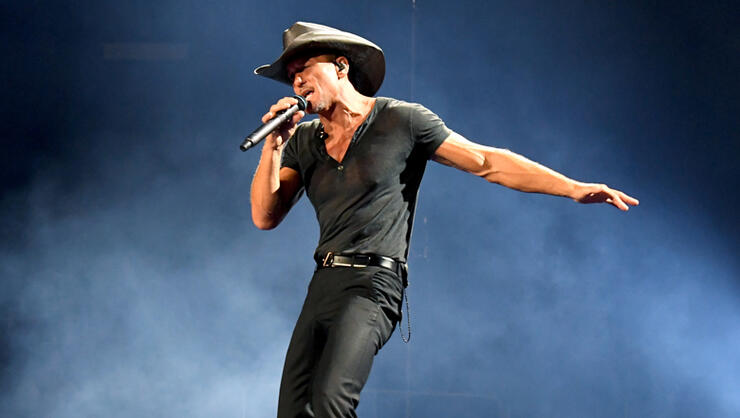 Reports started coming in through social media that Tim McGraw had collapsed on stage during a performance at C2C in Dublin, Ireland.
A video has now been shared online where Faith Hill addresses the crowd, surrounded by their band.
"Tim is fine. We've all been a little bit dehydrated traveling so much. He's been super dehydrated, and I apologize but I made the decision that he cannot come back out on the stage. So drink water, keep yourself hydrated."
The crowed can then be heard chanting "Get Well Tim," followed by Faith going into a acapella version of "What A Friend We Have In Jesus."
Watch the full speech below. Get well Tim.
Chat About Tim McGraw Collapses On Stage During Concert In Ireland