Are Gigi Hadid And Zayn Malik Still Together?
By Allie Gold
March 13, 2018
Is it over for Zigi?! After being together for almost 2.5 years, Gigi Hadid and Zayn Malik have reportedly called it quits! The Sun's Dan Wootton is reporting via multiple sources that the two broke up earlier this month and are slowly drifting apart.
"They are no longer a couple but they do remain close and are supportive of each other," the source said. "The reality is that they've grown apart, having been together for a long time. They have crazy work schedules that would put pressure on any relationship."
Apparently the breakup wasn't one-sided, "They both have respect for each other," the source said. "It's a mutual decision so no one has completely ruled out a reunion in the future, but for now that's not where their heads are at."
It was pointed out by fans that Zayn is actually NOT following Gigi on Instagram and vice versa! Instagram may not mean much to you, but last I checked, if you're dating someone for over 2 years you don't just go unfollowing them for no reason... Fans are also saying Yolanda Hadid, Gigi's mom and former Real Housewife of Beverly Hills, deleted a video of Zayn that she had posted on her Instagram recently.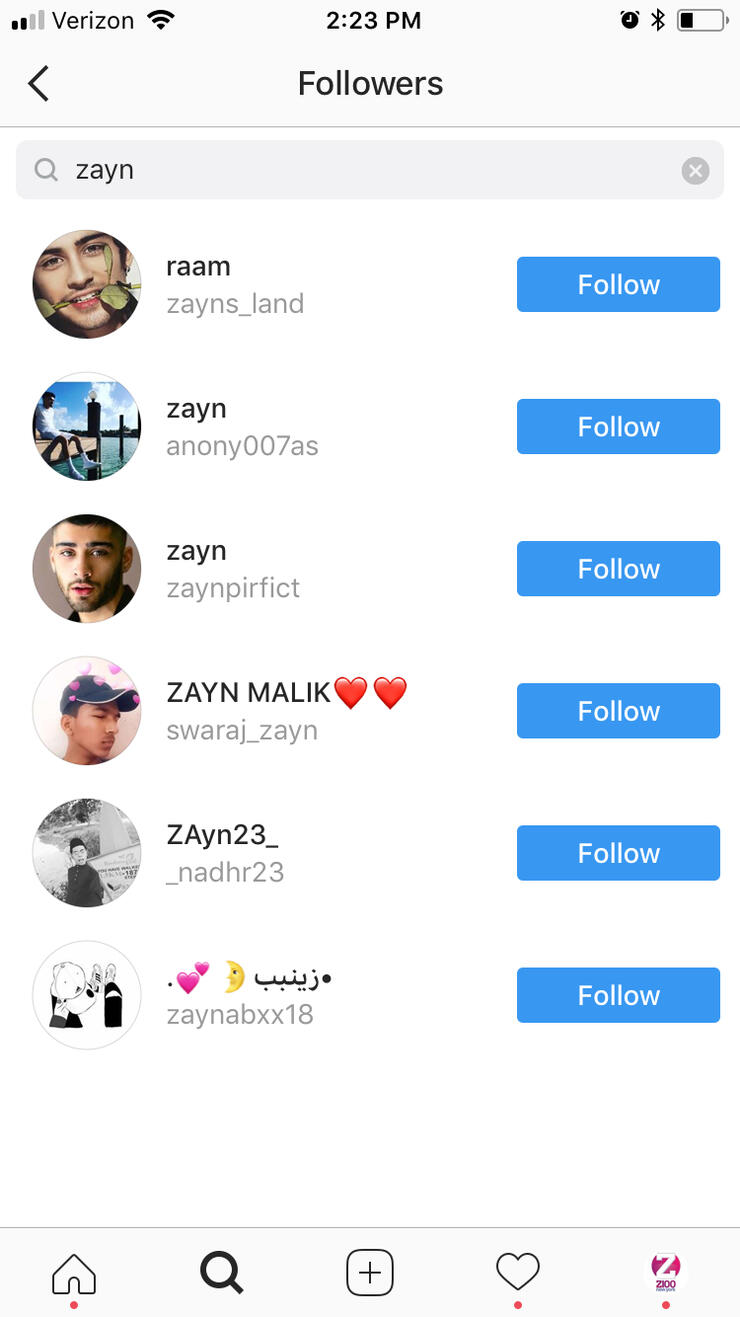 This isn't the first time these two were in the news for splitting up. They briefly broke up and got back together again in June 2016.
Zayn has tweeted a statement about him and Gigi's relationship. It says: "Gigi and I had an incredible meaningful, loving and fun relationship and I have a huge amount of respect and adoration for Gigi as a woman and a friend. She has such an incredible soul..."
Gigi also posted her own "breakup statement" on Twitter saying, "Breakup statements often seem impersonal because there is really no way to put into words what two people experience together over a few years.. not only in the relationship, but in life in general. I'm forever grateful for the love, time, and life lessons that Z and I shared. I want nothing but the best for him..."
Gigi and Zayn's last Instagram together was from his birthday, January 12. Gigi posted two boomerangs and two photos writing, "love this man more than I could ever put into words, & am inspired by his drive to be and do better everyday ✨ cheers to YOUR YEAR my @zayn - happiest happiest birthday & 25th year of life !! I'm proud to be by your side x"
Chat About Are Gigi Hadid And Zayn Malik Still Together?