BTS To Star In New YouTube Docuseries 'Burn The Stage'
By Hayden Brooks
March 14, 2018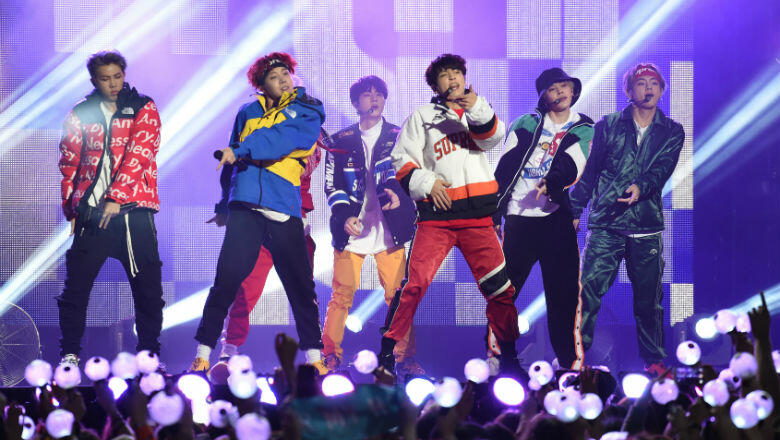 BTS is letting fans get even closer to them with the release of their upcoming YouTube Original Series, BTS: BURN THE STAGE, which was announced on Tuesday (March 13).
After scoring more than 10 billion views on the platform, the South Korean pop stars will star in their own YouTube Red series, which will offer "intimate eyewitness account of their star-making, sold-out [2017] world tour." The eight-episode docuseries is set to feature all sorts of goodies, including interviews with the bandmates, never-before-seen footage from their time performing at the 2017 American Music Awards and, of course, those "raw moments" between the group backstage.
You can also expect to see the 2018 iHeartRadio Music Awards Best Boyband winners celebrate the "triumphs of their friendship as they overcome hardships together" while out on the road during their "2017 BTS Live Trilogy Episode III: The Wings Tour" trek. Now, if you don't have YouTube Red, you're in luck because Episode 1 will be free to watch, but you'll need to sign up for the service to see the remaining episodes in the series. A new episode will come out each week until May 9. Fans in the U.S and Korea can sign up for YouTube Red for two months of free programming.
BTS: BURN THE STAGE premieres on Wednesday (March 28) at 8 AM PT/11 AM ET.
Chat About BTS To Star In New YouTube Docuseries 'Burn The Stage'