PBC Students Take Part In National Walkout
By Joel Malkin
March 14, 2018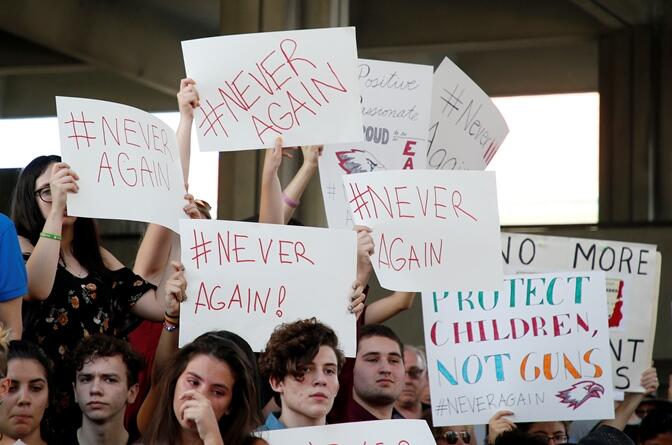 Students at schools throughout the country took part in the National Walkout. They walked out of class for 17 minutes in honor of the 17 victims of the Parkland shooting that happened one month ago.
Our CBS 12 partners were at Palm Beach Central High near Wellington, where one of the surviving students from Marjory Stoneman Douglas spoke to a crowd of kids.
"On February 14th, the actions of one person changed my life forever. My friend and soon to be college roommate, who I love like a brother, lost his own brother Alex Schachter. I lost my friend and classmate, Carmen Schentrup, a girl who would not only blow you away with her intelligence, but also would make you laugh and smile with the simplest of words. I lost one of the best friends who I ever had, Joaquin Oliver, a beautiful soul with a personality larger than life, who made me laugh harder than I've ever laughed before."
Afterward, Palm Beach Central senior Christina Pugliese said she and her classmates deserve the right to be safe.
"We just want to safely be able to walk through those familiar doors, down the corridors, into our courtyard and into our classrooms. All we're asking is to allow us to go to school and focus on our future. Is that so much to ask?"
She urged her fellow students who are at least 16 to register to vote, saying that they could do that on campus. Kids can register at age 16, so they're ready to cast ballots when they turn 18.
"You want to make a difference? Voting is the first step to change."
The teen said students are "watching the government."
"Our lawmakers need to realize that we are not just a bunch of clueless kids. We are the next voters."
Many taking part in the walkout are pushing Congress to enact stricter gun laws.
In Palm Beach County, outgoing schools Superintendent Robert Avossa urged students taking part in the event to remain on campus, saying that the district could not provide safety for them off campus.
Photo: Getty Images
Chat About PBC Students Take Part In National Walkout